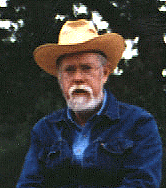 Jerome Bump, Professor of English at the University of Texas at Austin, holds an A.B. from Amherst College and M.A. and Ph.D. degrees fron the University of California, Berkeley.
The author of Gerard Manley Hopkins (1982), he has published many articles on nineteenth- and twentieth-century authors, including Charlotte Brontë, Lewis Carroll, D. H. Lawrence, Walter Pater, Robert Pirsig, Christina Rossetti, Mary Shelley, and Wallace Stevens. His contributions to the Victorian Web include his multi-part study, "The Family Dynamics of Victorian Fiction."
His up-to-date on-line curriculum vitae is available on the University of Texas website; and he can be reached via e-mail at bump@mail.utexas.edu.
---
Last modified 2000