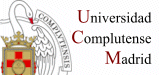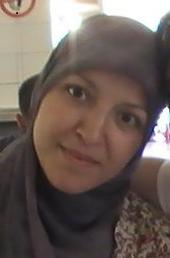 Sara El Azrak (e.sara197@gmail.com) es licenciada en Filología Inglesa por la Universidad Complutense de Madrid. Desde los comienzos de su carrera, ha mostrado un interés creciente por la literatura comparada centrándose en trabajos que versan sobre el abordaje intercultural de autores como Jane Austen, Philip Roth, George Bernard Shaw o Paul Auster. Los temas sobre los que ha trabajado son, entre otros: la alienación, la visión de género desde culturas heterogéneas, la definición de la identidad en un contexto globalizado, etc.
Al terminar sus estudios se ha dedicado a la investigación participando en la elaboración de una página Web de apoyo a estudiantes inmigrantes en institutos de Formación Secundaria de la Comunidad de Madrid dentro del proyecto "Más allá del español". En este proyecto ha podido aprovechar su impronta trilingüe (árabe-español-inglés) para analizar, mediar, y confeccionar las herramientas que permiten al alumnado aprovechar recursos en su itinerario académico.
En cuanto a su faceta de intérprete, Sara ha ejercido durante varios años como traductora y correctora en un gabinete internacional de traductores "Dar At·tarjama" (Casa de traducciones).
También ha realizado labores de mediación intercultural.
Sara El Azrako (e.sara197@gmail.com) has a degree in English Philology from Complutense University of Madrid. She showed a growing interest in comparative literature from the beginning of her studies, and wrote research papers engaging with intercultural approaches to authors such as Jane Austen, Philip Roth, George Bernard Shaw and Paul Auster, among others. She focused on topics such as alienation, gender vision from heterogeneous cultures, the definition of identity in a globalized context, etc.
After her graduation, she worked in the project "Más allá del español". for the development of a Website to support immigrant students in secondary schools in the Madrid area. She made use of her trilingual upbringing (Arabic-Spanish-English) to analyze, measure, and develop tools for immigrant students and to help them exploit resources to succeed in their academic journey.
As for her role as an interpreter, she has served for several years as a translator and proof-reader at an international translators cabinet "Dar At·tarjama" (House of translations).
She has also served as an Intercultural mediator.
---
Modificado por última vez el 24 de mayo de 2011