Title

Author

Category

Date

Publisher

The Frost upon the Pane; a Christmas Story

Anon.
Fiction for Children
1854
?

The Chain of Lilies, and Other Poems

W B Rands
Verse, adult
1857
Knight & Son

Sydenham Sindbad, A Narrative of his seven journeys to Wonderland

Anon.
Fiction for children
c1859
J&C Brown & Co.

Tangled Talk — An Essayist's Holiday

(Originally for Tait's Edinburgh Magazine)
T.Talker
Essays
1864
Alexander Strahan

The Stealing of the Princes Lock" Ernest & Albert of Saxony"

Anon.
History
1865
Ward & Lock

Henry Holbeach, Student in Life & Philosophy; a Narrative and a Discussion

(2 Vols)
Henry Holbeach
Essays
1865-6
Alexander Strahan

Views & Opinions

Matthew Browne
Essays
1866
Alexander Strahan

Lilliput Levee, Poems of childhood, child-fancy & childlike moods

.
Anon
Children's verse
1864-8
Alexander Strahan

Chaucer's England

(2 Vols.)
Matthew Browne
Lit. History
1869
Hurst & Blackett

Lilliput Revels

Anon.
Plays for children
1871
Strahan & Co.

Lilliput Lectures

Author of Levee

Essays for children
1871
Strahan & Co.

The Shoemaker's Village

Henry Holbeach
Fiction
?1871
Strahan Strahan & Co., Ltd
"Lilliput Legends" Illust. Dalziel (woodcuts)
"Author of Levee"
Short stories for children
1872
Strahan & Co.

Little Ben Bute

, with coloured illustrations
Matthew Browne
Children's verse
?1880
Thos. Gray & Co.
2 contributions to:

The Alexandra: a gift book to the Alexandra Orphanage for Infants, Hornsey Rise.

Ed Thomas Archer
1869
James Clarke & Co. & James Nisbet & Co.
Contributions to Papers, Magazines, & Various Journals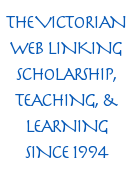 The major part of Rands' output consists of contributions to a wide variety of papers, journals & magazines. There is perhaps no better illustration of his extraordinary versatility & fecundity than his monthly supplement to The Saturday Journal, 1874-5. ("Being Notes, Literary, Social & Scientific, for Readers out of the Way, and Others"). In eight pages of plain text and approximately 20,000 words, he reviewed topical matters in Science, Arts, Books & "Incidental Topics" with extraordinary erudition. The originator of The Boy's Own Paper, he was also a regular contributor to the following, (and probably others) invariably under pseudonyms, of which more than thirty have been discovered:
The Spectator

Daily News

Illustrated London News

Cornhill Magazine

Tait's Edinburgh Magazine

Strachan's Annual

The Contemporary Review

Good Words

Good Words for the Young
Books Published Posthumously
.
Title

Author or editor

Category

Illustrator

Date

Publisher

1.

Lilliput Lyrics

Ed. Brimley Johnson
Children's verse
Chas. Robinson
1899
John Lane, The Bodley Head
2.

Lilliput Revels & Innocent's Island

Ed. Brimley Johnson
Children's verse-plays
Griselda Wedderburn.
c1900
John Lane, The Bodley Head.
3.

The Young Norseman

Fiction
1907
David Nutt
4.

Lilliput Lectures

Ed. Brimley Johnson
Essays for children
1897
James Bowden
5.

Lazy Lessons & Essays on Conduct

Ed. Brimley Johnson
Education
1897
James Bowden
6.

Miss Hooper's Hoop

Children's verse
1949
The Tudor Press (private hand press)
7.

Chaucer's England

re-publication in USA
---
Last modified 5 August 2005