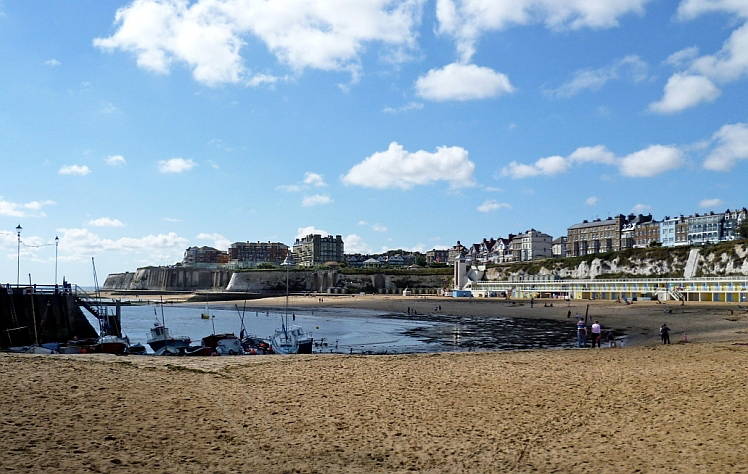 The sands at Broadstairs, Kent. The edge of the small pier (reduced since Dickens's time) can be seen here, with a few little boats beside it. Photograph and text by Jacqueline Banerjee. [You may use these images without prior permission for any scholarly or educational purpose as long as you (1) credit the photographer and (2) link your document to this URL in a web document or cite it in a print one.]
The wide but sheltered sweep of sand at Broadstairs, and the relative proximity to London, helped turn this once quiet fishing village into a popular seaside resort in the Victorian period. The beach looks empty enough out of season, but is still as busy as ever on a sunny summer's day. Having described its "pretty little semicircular sweep of houses" and the various amenities here, Dickens tells how:
At bathing-time in the morning, the little bay re-echoes with every shrill variety of shriek and splash — after which, if the weather be at all fresh, the sands teem with small blue mottled legs. The sands are the children's great resort. They cluster there, like ants: so busy burying their particular friends, and making castles with infinite labour which the next tide overthrows, that it is curious to consider how their play, to the music of the sea, foreshadows the realities of their after lives. ("Our English Watering-Place")
The gloomy note at the end of Dickens's description reminds us of the sadder connotations of the seaside for Dickens which, for example, mingle with the tangy, salt-breeze atmosphere of the happier side of Dombey and Son, to culminate in young Paul's final "voyage" to his reunion with his dead mother.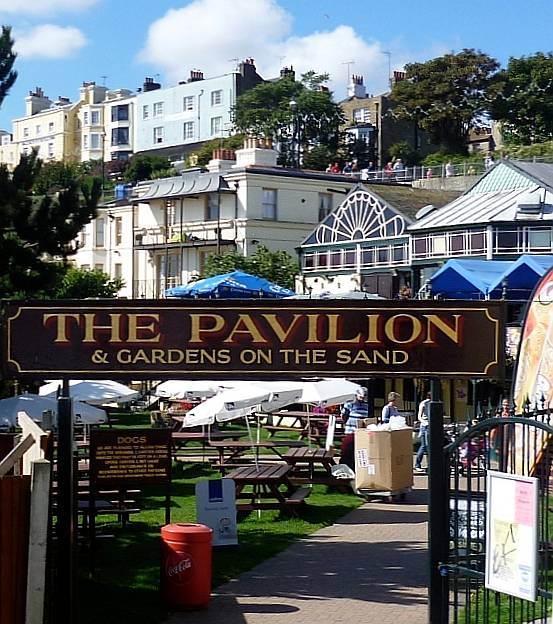 Another view, showing the entrance to "The Pavilion & Gardens on the Sand." Note the Regency architecture in the background, and the glass-and-ironwork Victorian-style pavilion. The yellow-painted Royal Albion Hotel, which Dickens frequented, is visible in the upper left-hand corner [click on thumbnail for larger picture].
Related Material
References
Dickens, Charles. The Personal History and Experience of David Copperfield the Younger. London: Macmillan, 1892.
____. "Our English Watering-Place" (Reprinted Pieces, in Project Gutenberg). Web. Viewed 21 September 2010.
"Dickens House Museum, Broadstairs" (information sheet available at the museum).
.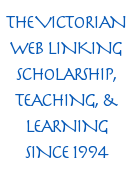 ---

Last modified 21 September 2010