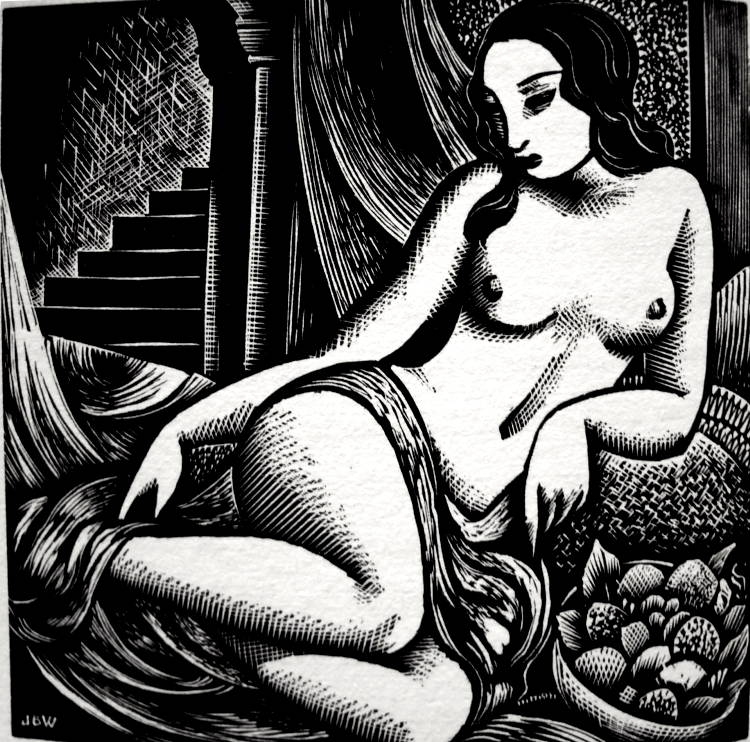 The marriage of two murderers in the gloom
Of a dark fane to hymns of blackest night;
Before a priest who keeps his hands from sight
Hidden away beneath his robe of doom,
Lest any see the flowers of blood that bloom
For gems upon the fingers, red on white;
The while far up in domes of dizzy height
The trumpets of the organ peal and boom:
Such is our love. Oh sweet delicious lips
From which I fancy all the world's blood drips!
Oh supple waist, pale cheek, and eyes of fire,
Hard little breasts and white gigantic hips,
And blue-black hair with serpent coils that slips
Out of my hand in hours of red desire.
References
Yew=Tree and Lotus-Petal. Illustrated by John Buckland Wright. Berkeley Heights, New Jersey: 1935, p. 32.
---
Last modified 4 January 2013