The Benevolent Physician by Phiz (Hablot K. Browne), fifth serial illustration for William Harrison Ainsworth's Life and Adventures of Mervyn Clitheroe, Part 3 (February 1852), Chapter IX, "Introduces a Benevolent Physician and a Decayed Gentlewoman." [Click on the illustrations to enlarge them.]
Bibliographical Note
The illustration in both the original Chapman and Hall serial and the later Routledge volume was a steel etching, 9.5 cm high by 12 cm wide, facing page 73 in volume. Source: Ainsworth's Works (1882), originally published in the third serial instalment by Chapman and Hall in February 1852. This instalment originally comprised Book the First, Chapters 9, 10, and 11.
Context of the Illustration: The Physician visits the Invalid
Arrived once more at Preston-court, we climbed the steep siair-case, and were speedilv admitted bv little Apphia, who smiled as she beheld us, and we saw at once the change that had been effected. The provisions supplied by the doctor's care were spread on the table, and had evidently been partaken of by mother and daughter; perhaps the first hearty meal they had enjoyed for monrhs. A bottle of old Madeira was opened, and its fragrance perfumed the apartment. But the chief object of attraction was the invalid himself, who was seated in tbe easy-chair sent by the doctor, and wrapped in the worthy man's flannel dressing-gown. He looked very thin and feeble, but his eye dwelt with gratitude on Dr. Foam and on me.
The plrysician felt his pulse, and said he was going on capitally. "He will be none the worse for another glass of Madeira," he added, pouring it out, and handing it to him.
As John, with trembling hand, conveyed the generous wine to his lips, Dr. Foam turned to Mrs. Brideoake, and, taking the bank-notes from his pocket-book, placed them in her hands.
"The lady I mentioned to you, madam," he said, "has commissioned me to presert you with this sum of money. It will, I hope, fully meet the present exigency, and be the means of restoring your son to you in health. A cottage at Marston, in Cheshire, will be engaged for you, and in a few days John will be strong enough, I trust, to be conveyed thither."
For the flrst time Mrs. Brideoake's pride was shaken, and she seemed completely overcome by emotion."
"Oh, sir!" she ejaculated, "I cannot thank you as I ought."
"You must not thank me, madam," he replied; "you must thank your own unknown friend."
"I do, I do," she rejoined; "but you have been the instrument, doctor. The blessings of a poor widow will requite you!"
"What, you want to thank me too, eh?" said the doctor, turning to little Apphia, who had crept up to him. "You must let me see the roses which you will pick up at Marston."
"That I will, sir, — I will bring you plenty," replied Apphia, taking the words literally. [Book One, Chapter IX, "Introduces a Benevolent Physician and a Decayed Gentlewoman," 72-3]
Commentary: Another Sentimental Scene based on Victorian Philanthropy
Following the established "streaky bacon" principle of Victorian novelists and illustrators, Phiz has alternated a scene of Gothic suspense in he gypsy settlement with a joyful scene of the community at festival on Twelfth Night with a sentimental scene involving a virtuous, young invalid, a benevolent physician, and a grateful widow. Phiz, interpreting the sick-room visit, appeals to the contemporary taste for the sentimental. Ainsworth uses the affable Dr. Foam as a vehicle for charity in much the same way that Dickens deploys the pleasingly plump philanthropists, the Cheeryble brothers in Nicholas Nickleby. Phiz sympathetically realizes the pale young student, John Brideoake, who has fallen seriously ill and has been unable to attend school recently, the solicitous Mervyn Clitheroe, and the "extraordinarily beautiful" Apphia Brideoake, although the artist fails to capture "long fair ringlets hung about her shoulders" (63). Phiz, however, places emphasis in the composition is on the good samaritan, Dr. Foam, whom Ainsworth describes at the opening of Book I, Chapter IX, as "a stout little man, with a head like an old piece of polished ivory — so perfectly bald, that I do not think there was a single hair upon it" (65). Although he lacks the rhetorical flourishes and general flamboyance of Dickens's Wilkins Micawber, he much resembles that Dickensian original, although he is somewhat plumper than the endearing ne'er-do-well in such Phiz illustrations as We are disturbed in our cookery (February 1850), which Phiz had executed for Dickens's David Copperfield just a year earlier.
Scanned image, colour correction, sizing, caption, and commentary by Philip V. Allingham. [You may use this image without prior permission for any scholarly or educational purpose, as long as you (1) credit the person who scanned the image, and (2) link your document to this URL in a web document or cite the Victorian Web in a print one.] Click on the image to enlarge it.
Bibliography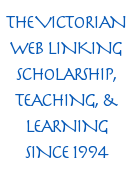 Ainsworth, William Harrison. The Life and Adventures of Mervyn Clitheroe (1851-2; 1858). Illustrated by Hablot Knight Browne ('Phiz'). London: Routledge, 1882.
Lester, Valerie Browne. Phiz: The Man Who Drew Dickens. London: Chatto and Windus, 2004.
Vann, J. Don. "William Harrison Ainsworth. Mervyn Clitheroe, twelve parts in eleven monthly installments, December 1851-March 1852, December 1857-June 1858." New York: MLA, 1985. 27-28
---
Created 23 November 2018

Last modified 17 March 2021