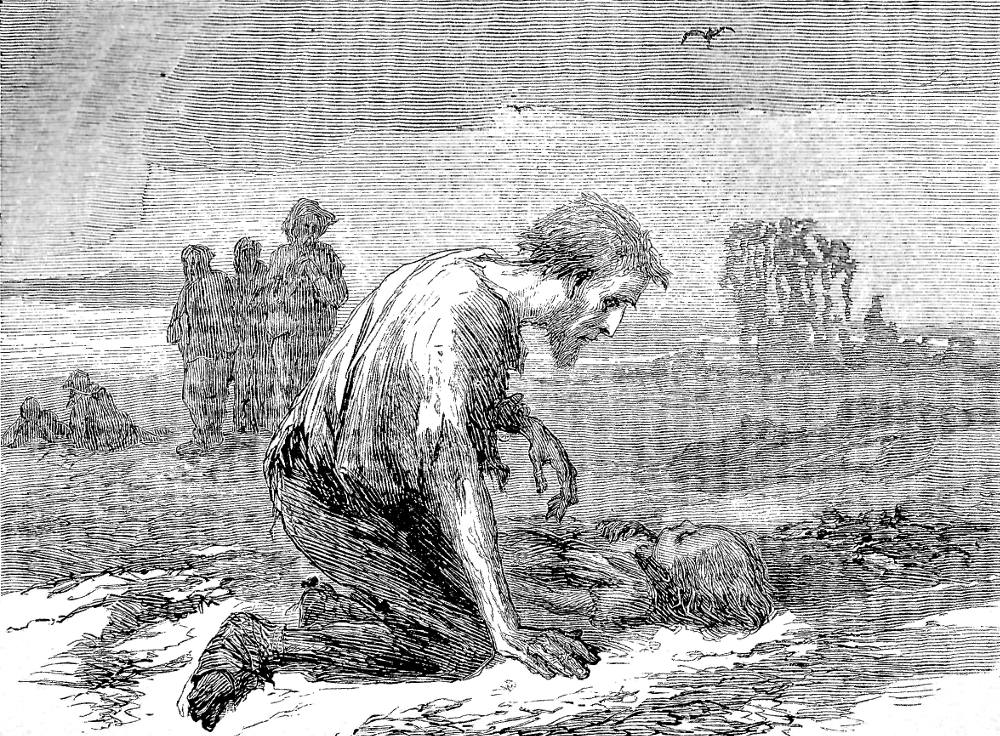 The thirteenth full-page illustration for The Old Curiosity Shop and Reprinted Pieces, The Long Voyage, a piece of Dickens's journalism, from Household Words, 31 December 1853. Sol Eytinge, Jr. 7.5 cm high by 10 cm wide, framed. The Diamond Edition of Dickens's Works, Volume XII (Boston: Ticknor and Fields, 1867), initial selection, facing 327. [Click on the image to enlarge it.]
Passage Illustrated: A Sentimental Shipping Disaster
The carpenter dies of poisonous berries eaten in starvation; and the steward, succeeding to the command of the party, succeeds to the sacred guardianship of the child.
God knows all he does for the poor baby; how he cheerfully carries him in his arms when he himself is weak and ill; how he feeds him when he himself is griped with want; how he folds his ragged jacket round him, lays his little worn face with a woman's tenderness upon his sunburnt breast, soothes him in his sufferings, sings to him as he limps along, unmindful of his own parched and bleeding feet. Divided for a few days from the rest, they dig a grave in the sand and bury their good friend the cooper — these two companions alone in the wilderness — and then the time comes when they both are ill, and beg their wretched partners in despair, reduced and few in number now, to wait by them one day. They wait by them one day, they wait by them two days. On the morning of the third, they move very softly about, in making their preparations for the resumption of their journey; for, the child is sleeping by the fire, and it is agreed with one consent that he shall not be disturbed until the last moment. The moment comes, the fire is dying — and the child is dead.
His faithful friend, the steward, lingers but a little while behind him. His grief is great, he staggers on for a few days, lies down in the desert, and dies. But he shall be re-united in his immortal spirit — who can doubt it! — with the child, when he and the poor carpenter shall be raised up with the words, "Inasmuch as ye have done it unto the least of these, ye have done it unto Me." ["The Long Voyage," 327]
Scanned image and text by Philip V. Allingham. [You may use this image without prior permission for any scholarly or educational purpose as long as you (1) credit the person who scanned the image and (2) link your document to this URL in a web document or cite the Victorian Web in a print one.]
Bibliography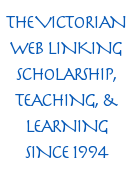 Dickens, Charles. "The Long Voyage." The Old Curiosity Shop and Reprinted Pieces. 18 Illustrations by Sol Eytinge, Jr. The Diamond Edition. Boston: Ticknor & Fields, 1867. XII: 323-27.
---
Created 6 June 2020

Last modified 20 November 2020