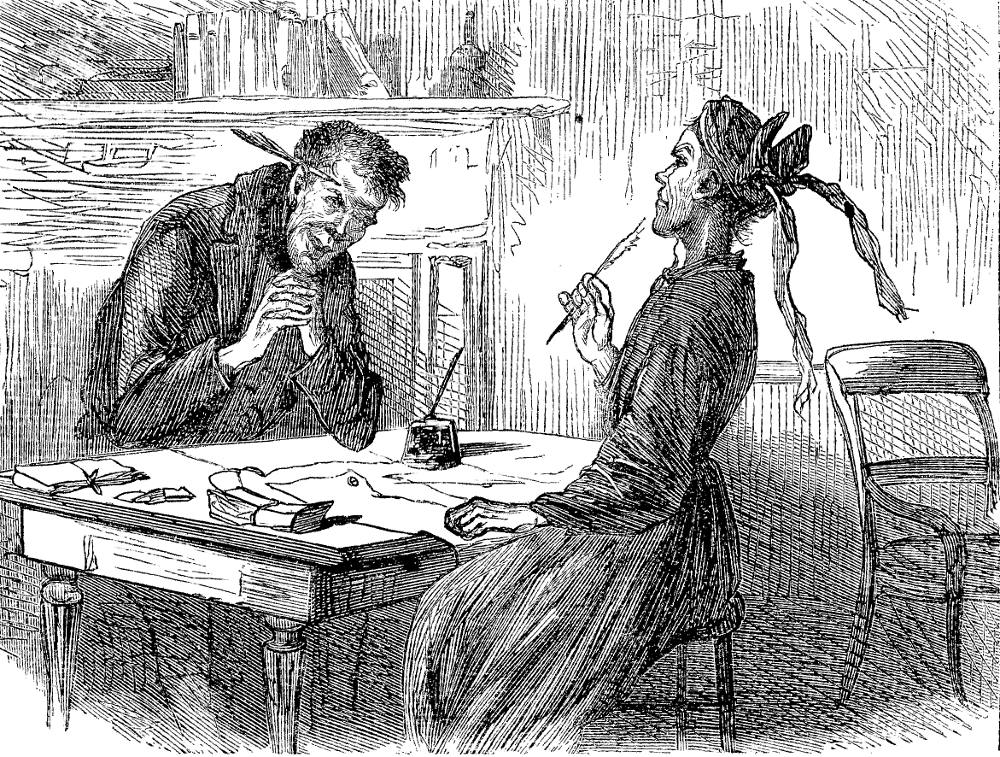 The ninth full-page illustration for The Old Curiosity Shop,Sampson and Sally Brass, may allude to the parallel scene in the first edition for Chapter 33, Sampson and Sally Brass by Sol Eytinge, Jr. 7.5 cm high by 10.1 cm wide, framed. The Diamond Edition of Dickens's Works, Volume XII (Boston: Ticknor and Fields, 1867), facing 147. [Click on the image to enlarge it.]
Passage Illustrated: The Evil Duo
Such was Miss Brass in person. In mind, she was of a strong and vigorous turn, having from her earliest youth devoted herself with uncommon ardour to the study of law; not wasting her speculations upon its eagle flights, which are rare, but tracing it attentively through all the slippery and eel-like crawlings in which it commonly pursues its way. Nor had she, like many persons of great intellect, confined herself to theory, or stopped short where practical usefulness begins; inasmuch as she could ingross, fair-copy, fill up printed forms with perfect accuracy, and, in short, transact any ordinary duty of the office down to pouncing a skin of parchment or mending 'a pen. It is difficult to understand how, possessed of these combined attractions, she should remain Miss Brass; but whether she had steeled her heart against mankind, or whether those who might have wooed and won her, were deterred by fears that, being learned in the law, she  might have too near her fingers' ends those particular statutes which regulate what are familiarly termed actions for breach, certain it is that she was still in a state of celibacy, and still in daily occupation of her old stool opposite to that of her brother Sampson. And equally certain it is, by the way, that between these two stools a great many people had come to the ground.
One morning Mr. Sampson Brass sat upon his stool copying some legal process, and viciously digging his pen deep into the paper, as if he were writing upon the very heart of the party against whom it was directed; and Miss Sally Brass sat upon her stool making a new pen preparatory to drawing out a little bill, which was her favourite occupation; and so they sat in silence for a long time, until Miss Brass broke silence. [Chapter XXXIII, 147]
Scanned image and text by Philip V. Allingham. [You may use this image without prior permission for any scholarly or educational purpose as long as you (1) credit the person who scanned the image and (2) link your document to this URL in a web document or cite the Victorian Web in a print one.]
Bibliography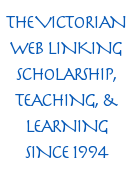 Dickens, Charles. The Old Curiosity Shop and Reprinted Pieces. 18 Illustrations by Sol Eytinge, Jr. The Diamond Edition. Boston: Ticknor & Fields, 1867. XII.
---
Last modified 20 November 2020