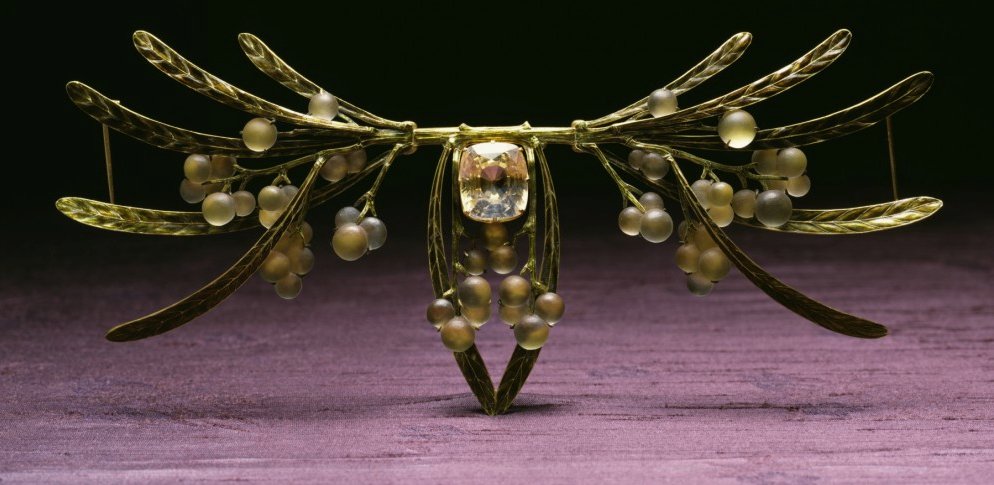 Brooch of Leaves and Berries designed by René Lalique (1860-1945), Paris. c. 1903. Gold, glass, enamel, citrine, 2 5/8 inches x 7 3/16 inches (6.7 x 18.3 cm.). [Click on photograph to enlarge it.]
Collection: Walters Art Museum (Accession number: 57.940), which permits use of text and image under Creative Commons. "This brooch, of three parts connected by hinges, is composed of elongated leaves in mottled brownish-green enamel and berries of translucent glass mounted with prongs to olive-toned, enameled grounds. Within the central unit is mounted a cushion-shaped faceted citrine of champagne color." (Walters site).
Bibliography
"Brooch of Leaves and Berries" Walters Art Museum. Web. 8 November 2011.
---
8 November 2011