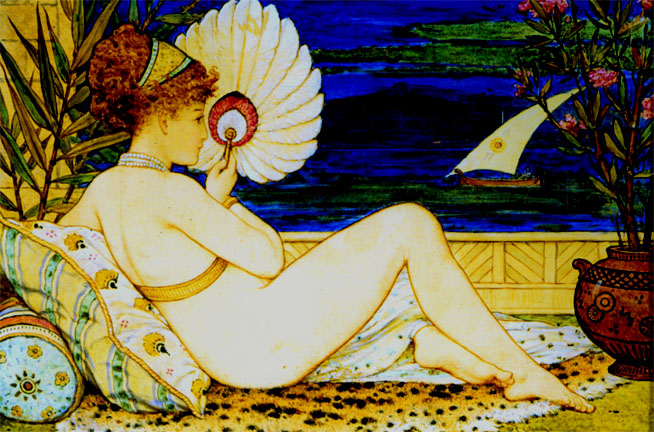 Reclining Nude on Terrace. William Stephen Coleman, artist. Manufacturer: Minton's Art Pottery Studio, 1872. 24 x 18 inches (30.5 x 45.9 cm.) Courtesy of the Fine Art Society. According to the gallery catalogue,
The short-lived Minton's Art Pottery Studio was possibly the most influential single venture in the development of art pottery and particularly painted pottery in Britain and the United States during the nineteenth century. Coleman as art director was central to its success and his painted plaques commanded very high prices. The pottery soon attracted a number of distinguished royal and society patrons but despite this it failed to secure key commisions, and when the workshops burned down in 1875, they were not reopened. [22]
References
The Fine Art Society Story. Part I. London: The Fine Art Society, 2001. No. 16.
---
Last modified 1 July 2017