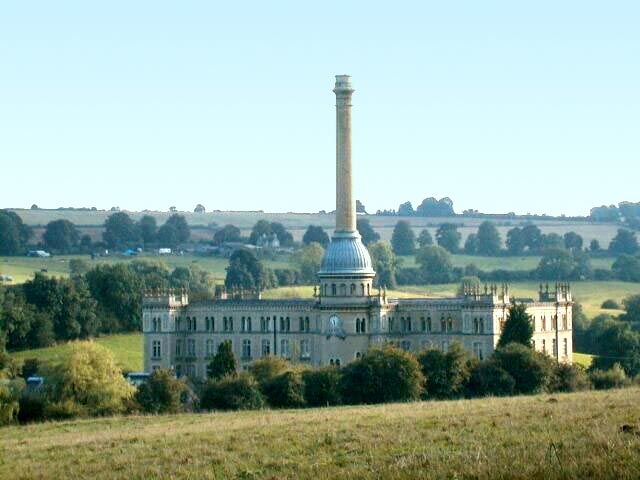 Bliss & Sons' Tweed Mill. Outside Chipping Norton. Architect: George Woodhouse. 1872 or '73.
Peter Evans has generously shared this photograph with the Victorian Web; copyright remains, of course, with him. Readers may wish to visit his site for many beautiful photographs of the U. K. and other countries, including Japan. [GPL].
Evans explains that the factory remained "a woollen mill until 1980 or 1982. (My sources don't agree on the years.) In 1988 or thereabouts it became a residential block, Bliss Mill, with 34 apartments and all the appurtenances of rural life (squash court, jacuzzi, etc.). . . . Gwyn Headley and Wim Meulenkamp write, 'the driver who on leaving Chipping Norton and seeing the mill for the first time doesn't narrowly avoid driving off the road in shock is blind to the delights of architecture.' Very true. What Headley and Meulenkamp are too polite to comment on is the resemblance of the 'gigantic Tuscan factory chimney erupting out of the domed bay front' (their description) to a toilet plunger."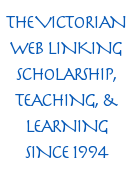 Other views
References
Binney, Marcus, et al. Bright future: The re-use of industrial buildings. London: SAVE Britain's Heritage, 1990.
Headley, Gwyn, and Wim Meulenkamp. Follies, grottoes and garden buildings. London: Aurum, 1999. (ISBN 1-85410-625-2; £20 and worth every penny) [PE].
---
Last modified 22 April 2006