Shah Jahan Mosque (rear), Oriental Road, Woking, Surrey. W. I. Chambers. 1889 (the first purpose-built mosque in Northern Europe). Bath and Bargate stone. [Front of the building] Photograph (2009) and text by Jacqueline Banerjee. [You may use this image without prior permission for any scholarly or educational purpose as long as you (1) credit the photographer and (2) link your document to this URL in a web document or cite the Victorian Web in a print one.]
"An extraordinarily dignified little building, especially by comparison with other mock-Oriental buildings of the same date," Woking's Shah Jahan Mosque has an "onion dome on delicate rubble walls, with a decorative three-part frontispiece in blue and gold, as pretty as the Brighton pavilion" (Nairn and Pevsner, 533-4). The design was based on drawings in the Art Arabe, lent by the India Office, as well as from "details of other Oriental mosques" (Ahmad); the style has been described as Indo-Saracenic.This is not just a decorative building, though. It is exactly oriented towards Mecca, thanks to the services of a sea-captain who visited the site and took bearings (see Nairn and Pevsner 534n), and is an enormously popular place of worship. When it was first built was attended by the Queen's Muslim servants when the court was at Windsor, swiftly becoming "a symbol of tolerance when Muslim diplomats and dignitaries visited Britain" (Gest 16).
The mosque was founded by Gottlieb Wilhelm Leitner (1840-1899), a Hungarian-/Jewish-born linguist, orientalist, and educationist who had an extraordinary career, studying first in Constantinople, then in Malta and finally at King's College, London, where he was made Professor of Arabic with Mohammedan Law at the age of twenty-one. He became a naturalised British citizen in 1862. In 1864 he took up an appointment as Principal of the Government College in Lahore, spending the next fifteen years in India, founding schools, literary societies, and journals, and recording many unknown languages — he was said to have known fifty languages by the time he died. It was Leitner who translated Queen Victoria's title of Empress into the one by which she was known in India: "Kaiser-i-Hind" (Rubinstein).
Returning to England after spending a further two years at the University of Heidelberg, he set up an Oriental Institute at Woking, taking over the building of the old Royal Dramatic College there. He planned to build a synagogue, church, Hindu temple and mosque for the students (Gest). The land for the mosque was bought with funding from the Nizam of Hyderabad, and the mosque was built with a donation from the Begum Shah Jahan of Bhopal. On the other side of Oriental Road, the Anglican church of St Paul, Woking, was completed in 1899. But that same year the curate officiated at Leitner's funeral, and plans for the other places of worship were abandoned. Perhaps Leitner would have been pleased that at least these two buildings were successfully erected: he himself had long ago adopted the Anglican faith, while he was also "a tireless advocate of the fair treatment of Islam by the West" (Rubinstein).
Sadly, the Oriental Institute closed down after Leitner's death, its role being taken over in 1908 by SOAS, the School of Oriental (and later African) Studies, as a part of the University of London. In 1912, however, the mosque itself was rescued from decay and disuse by an influential Indian lawyer. It soon became a centre for British Islam, and has flourished ever since.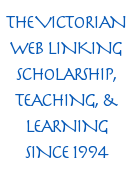 References
Ahmad, Nasir. "Dr Gottlieb Wilhelm Leitner (1840--1899)." Web. Viewed 23 July 2010.
Gest, Justin. "Travails of the Mecca of Suburbia." The Times. 29 March 2008, 77.
Nairn, Ian, and Nikolaus Pevsner. The Buildings of England: Surrey. 2nd ed. London: Penguin, 1971.
Rubinstein, W. D. "Leitner, Gottlieb Wilhelm (1840-1899). Oxford History of National Biography. Online ed. Viewed 23 July 2010.
---
Last modified 23 July 2010