[Photographs by George P. Landow 2010. You may use any of these images without prior permission for any scholarly or educational purpose as long as you (1) credit the photographer and (2) link your document to this URL in a website or include it in a print document.]
Exterior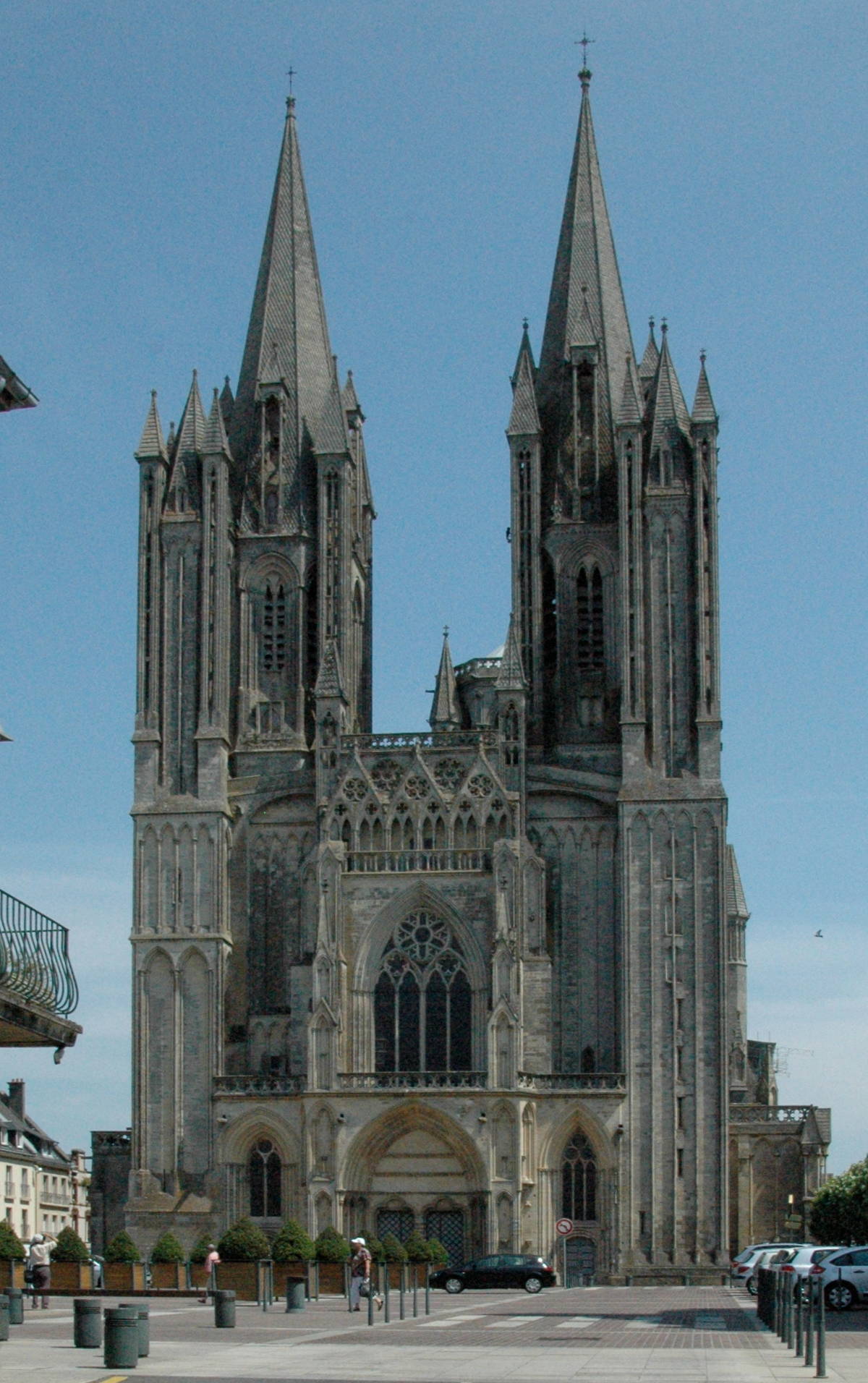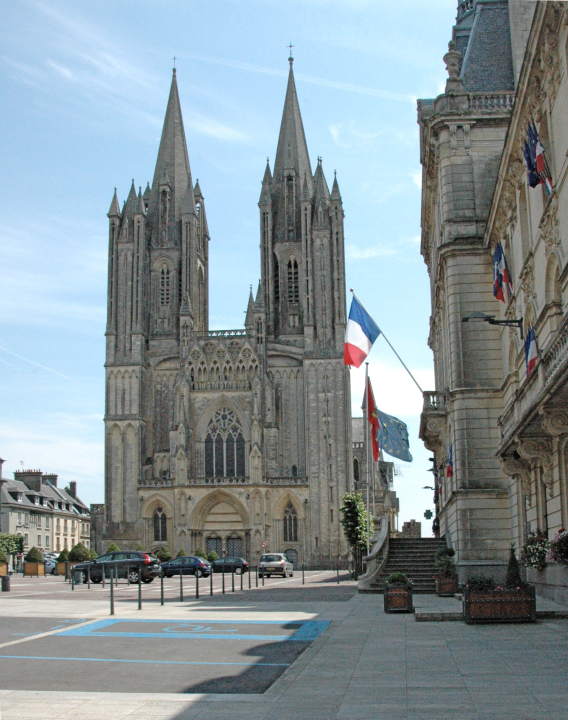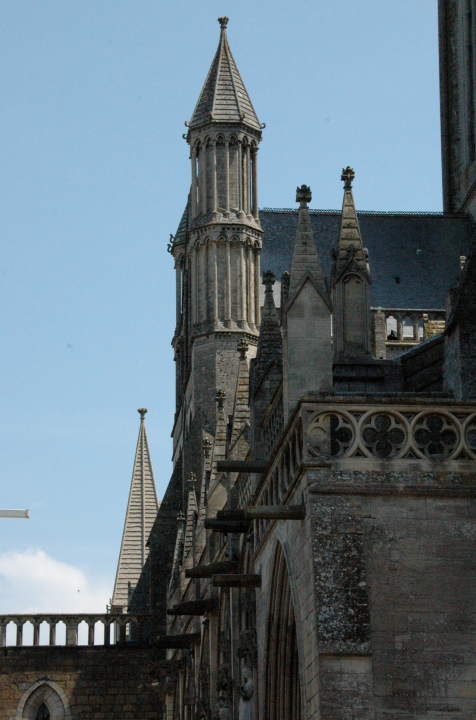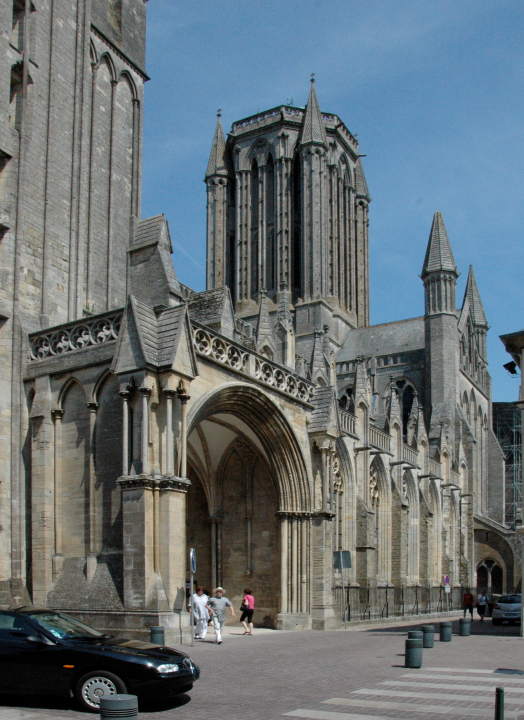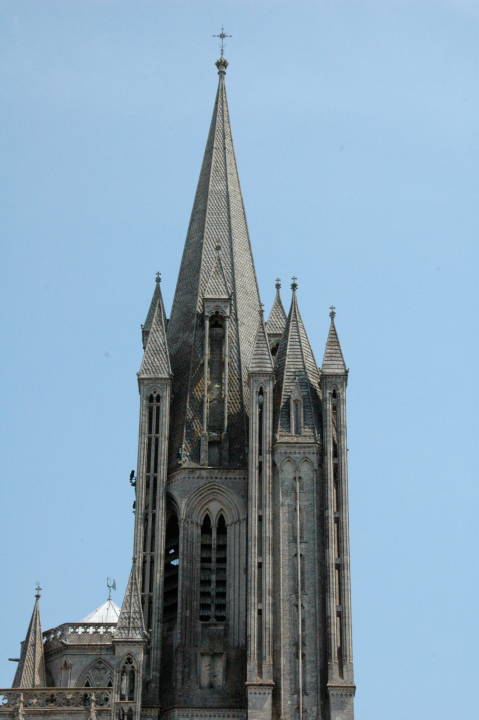 Left two: Views of the West Front. Middle and right: Towers. Middle right: The central tower or lantern viewed from the Southwest.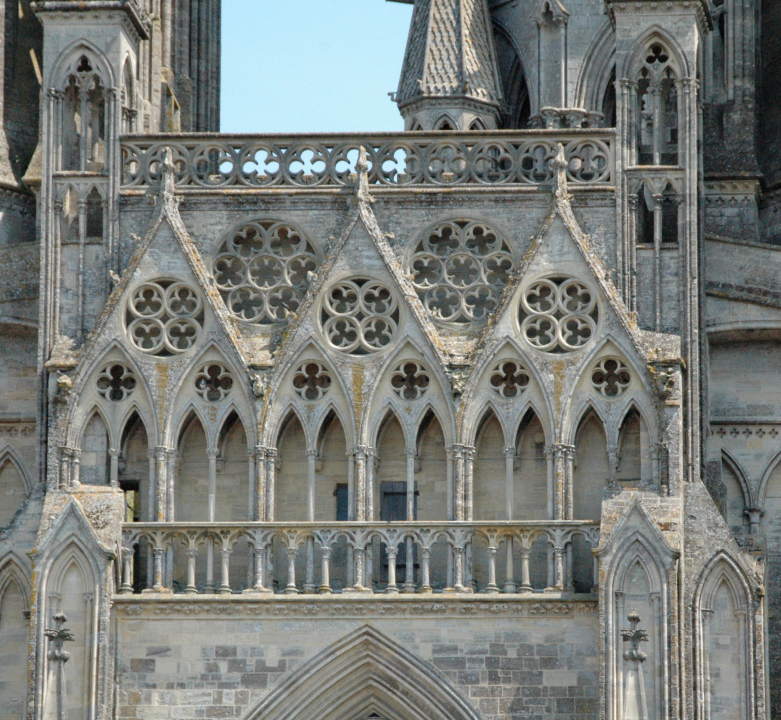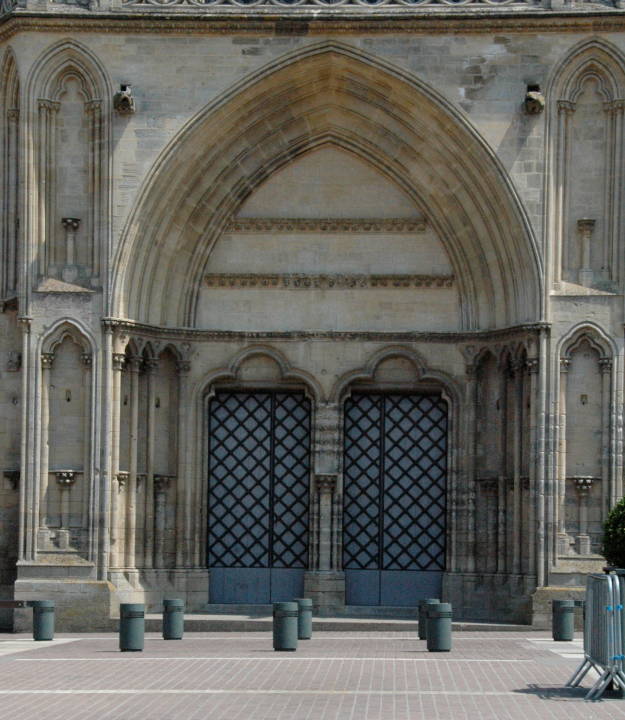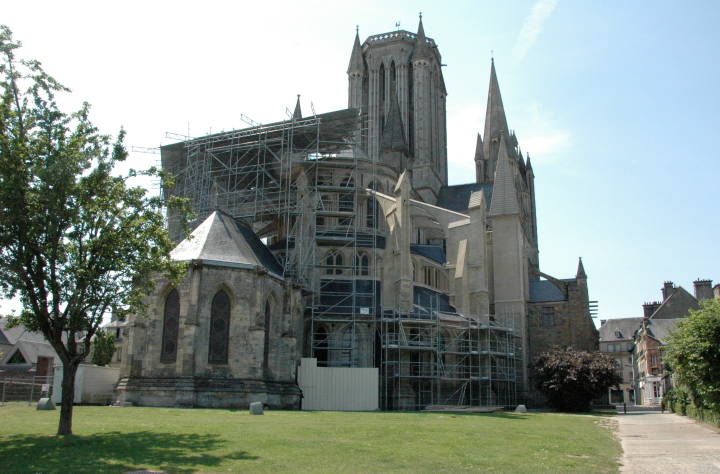 Left: Section above the main window on the West Front. Middle: Central doorway. Right: Restoration work viewed from the Northeast. Note the detatched apse chapel.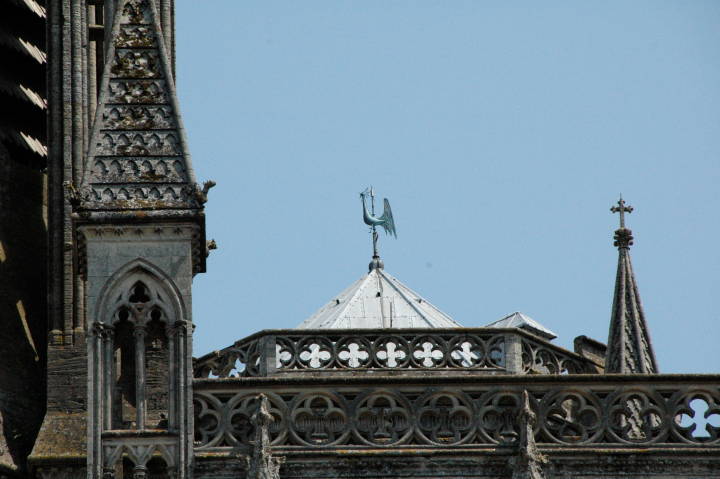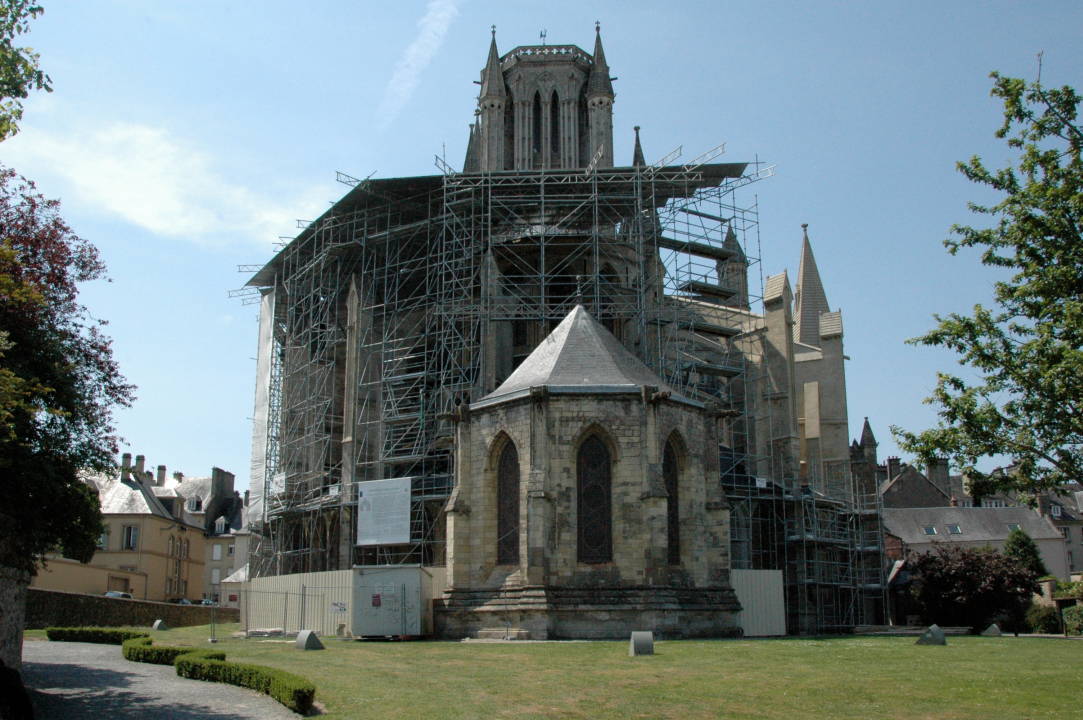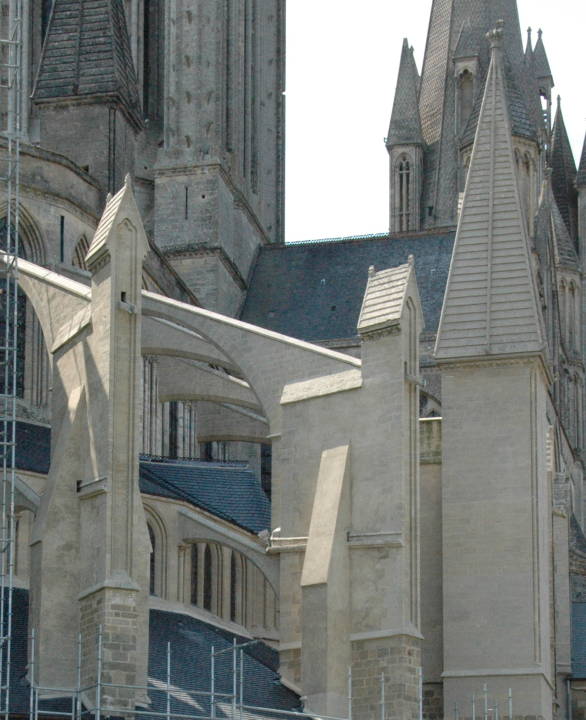 Left: The cock weathervane (The cock crowing at dawn was a popular medieval symbol of Christ waking the soul.) Middle: View from the East. Right: Newly restored flying buttresses and arches.
Interior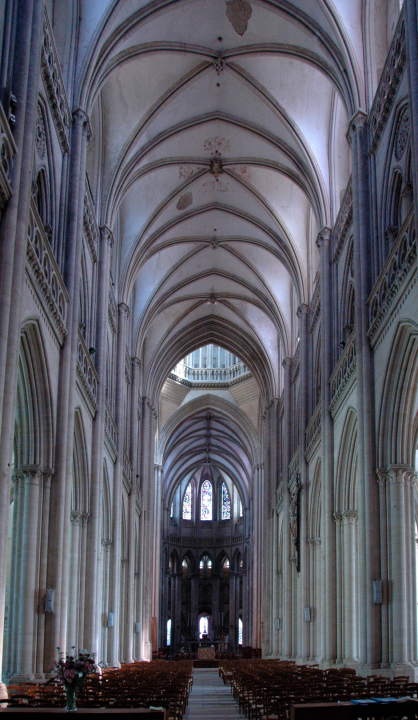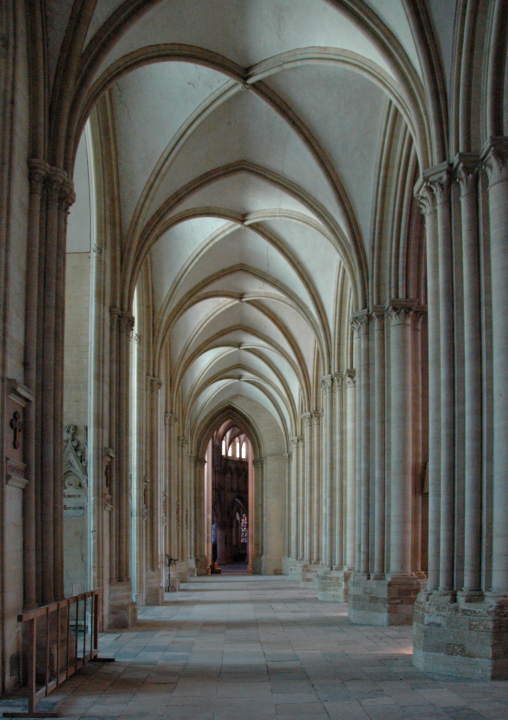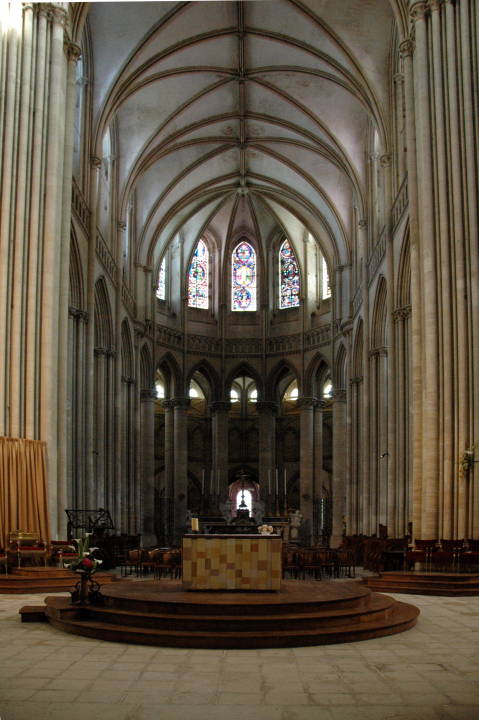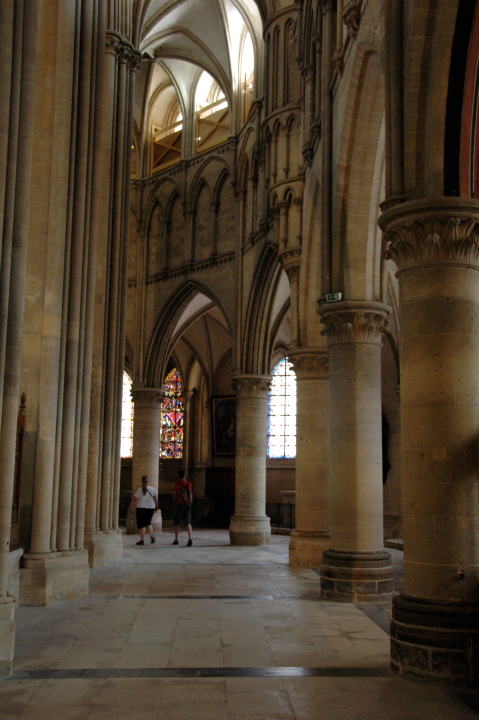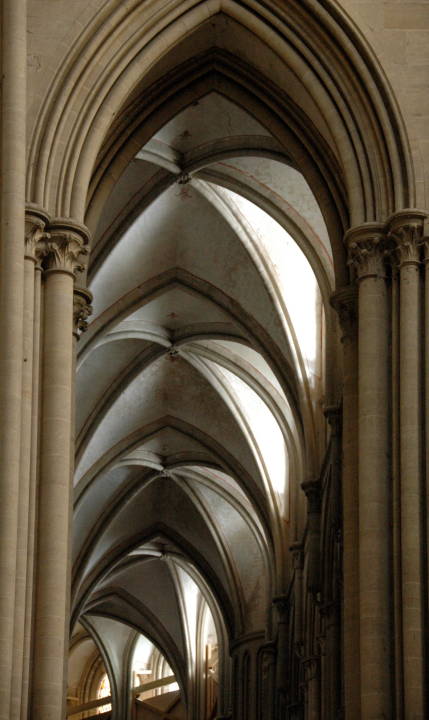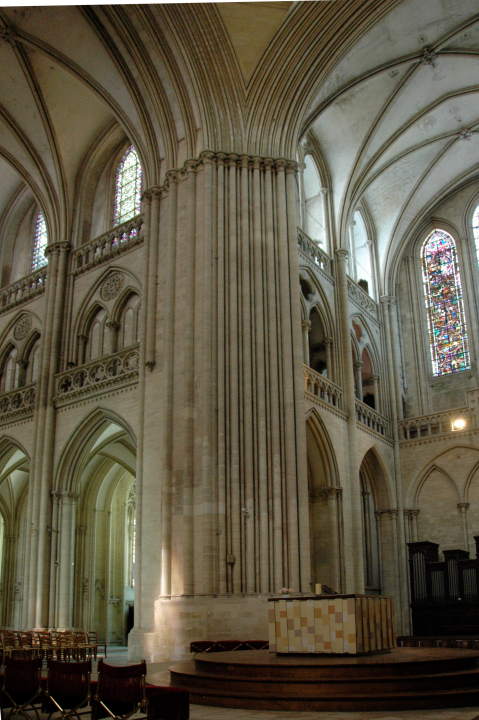 Six views of the aisles. Left: The nave looking toward the altar. Middle left: Northern aisle with chapels on left. Left center: From behind the altar looking toward the main entrance. Right center: Massive columns of the apse. Middle right: Ceiling of the right or South aisle. Right: A pillar supporting the the lantern.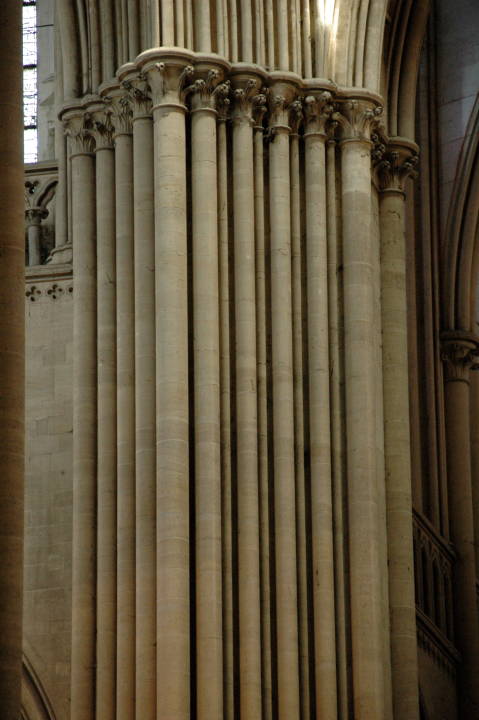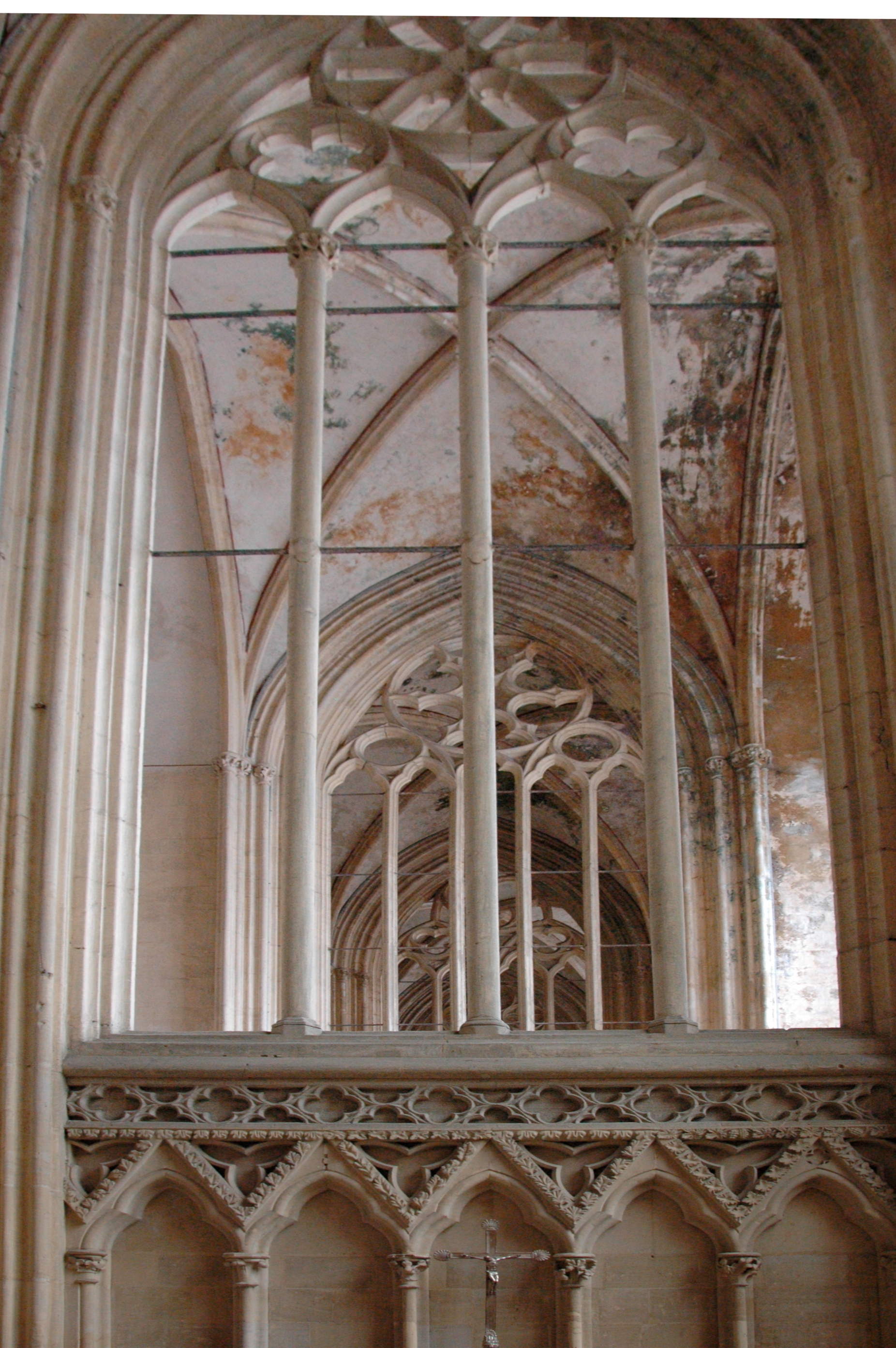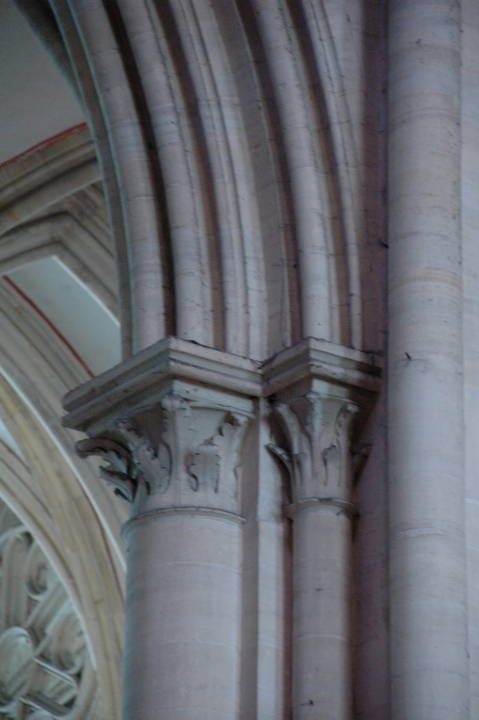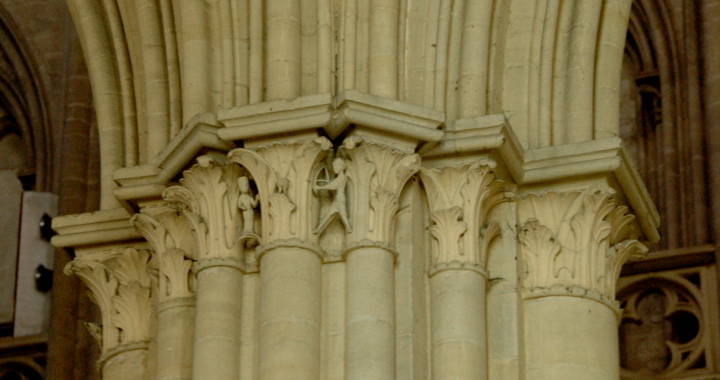 Four views of capitals and bundled columns.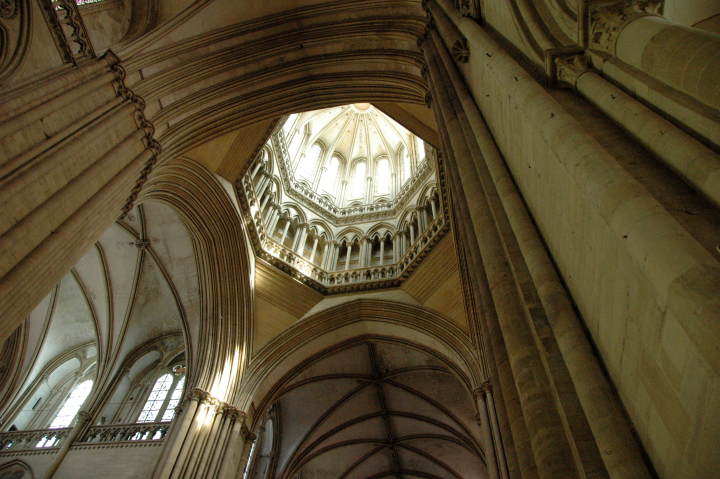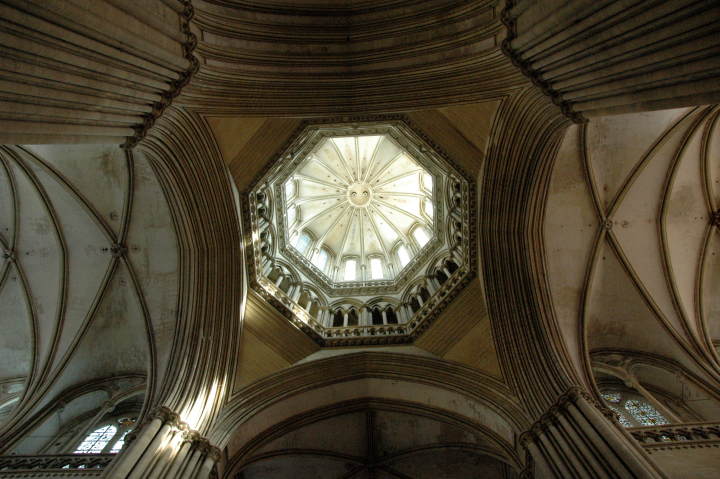 Looking up into the lantern.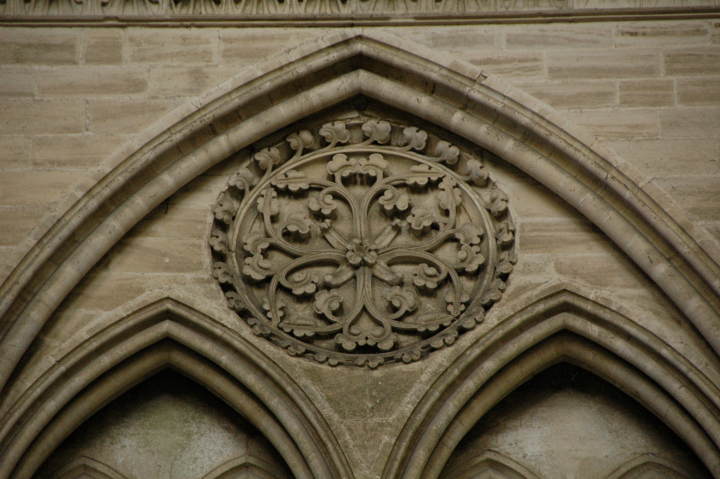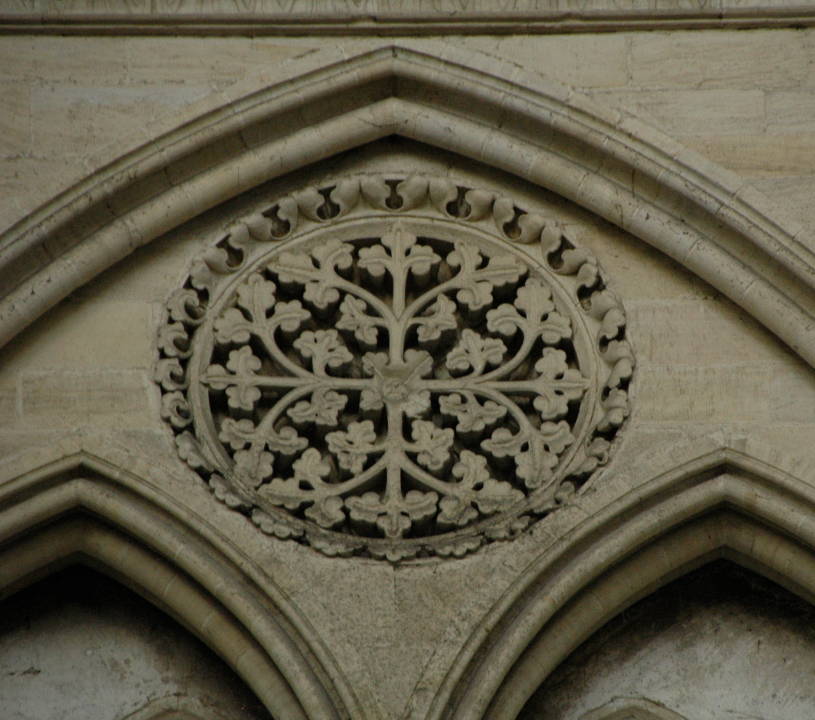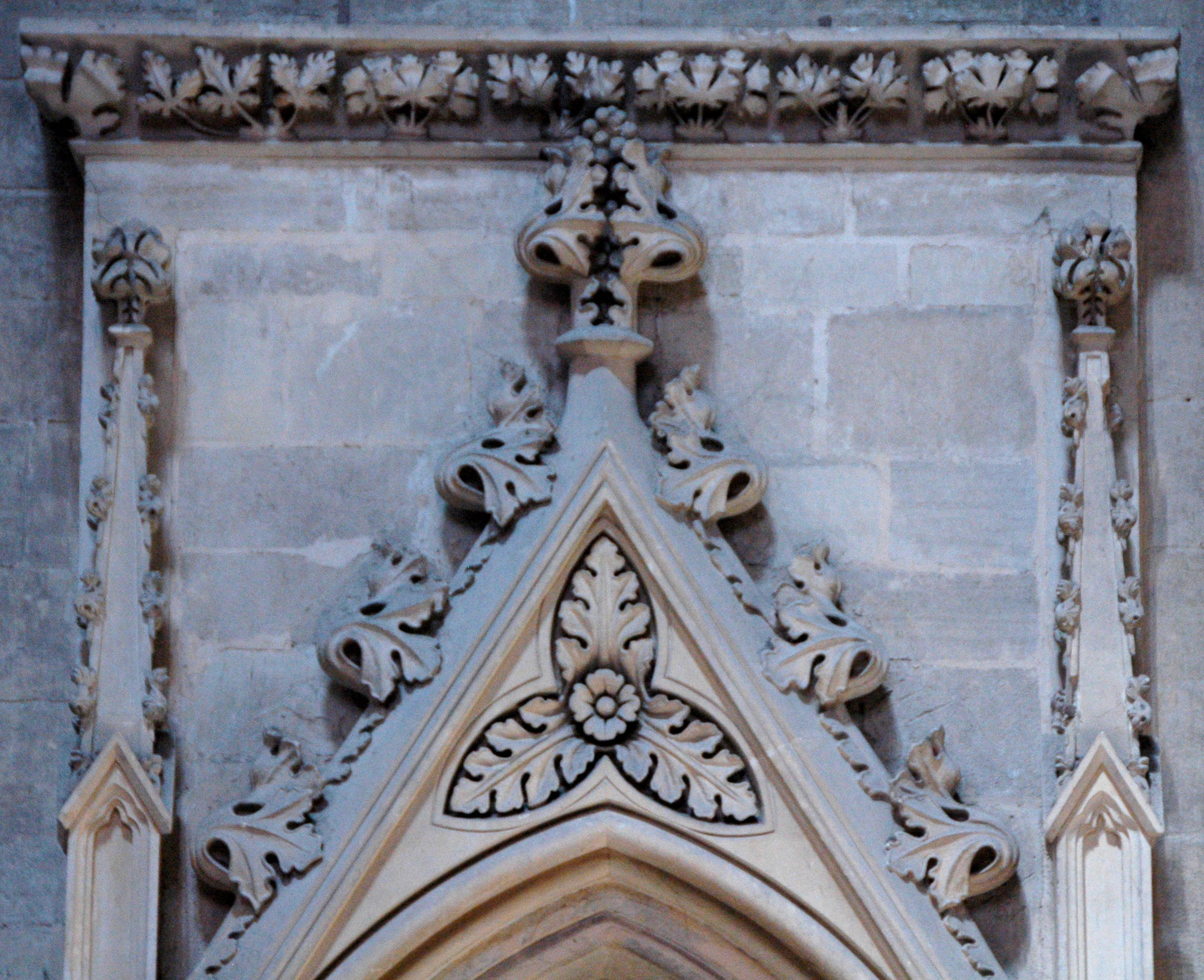 Three examples of elaborate carving in the interior.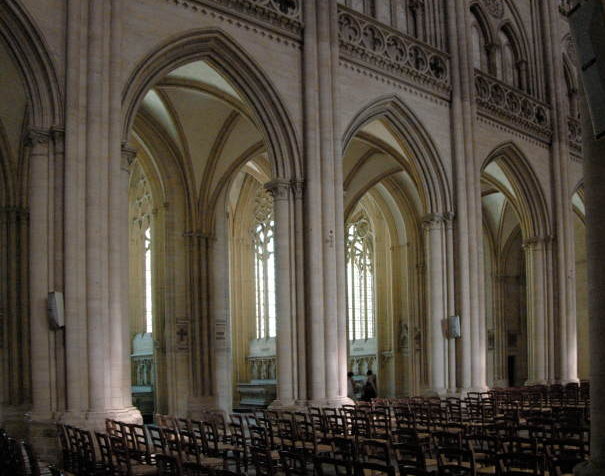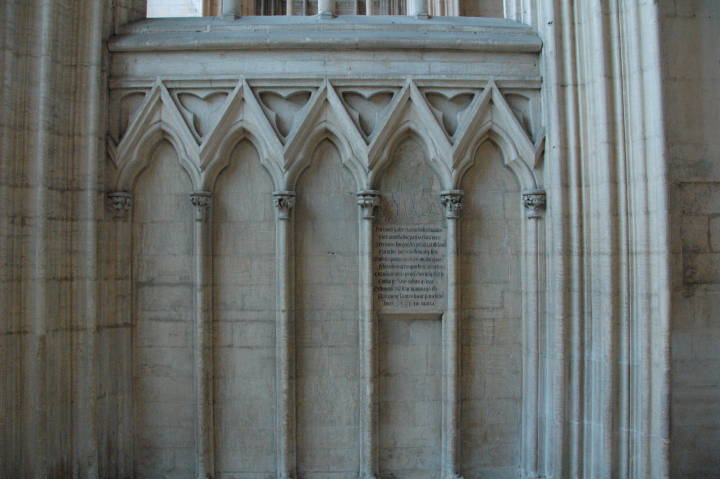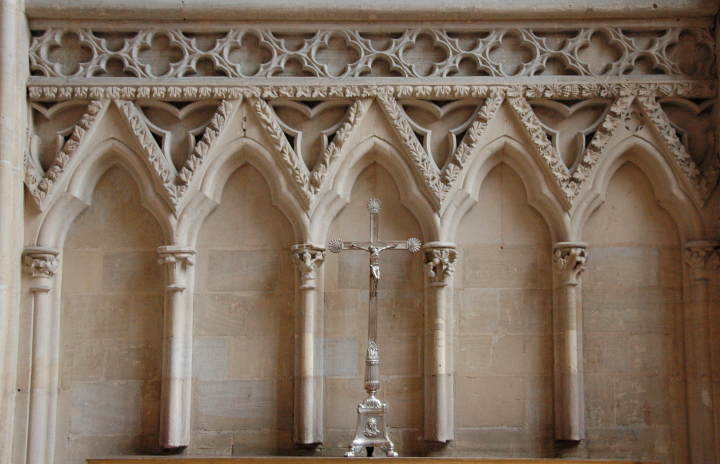 Walls, piers, columns, and arches.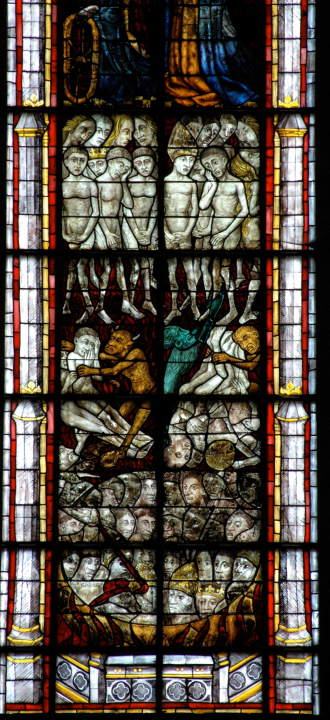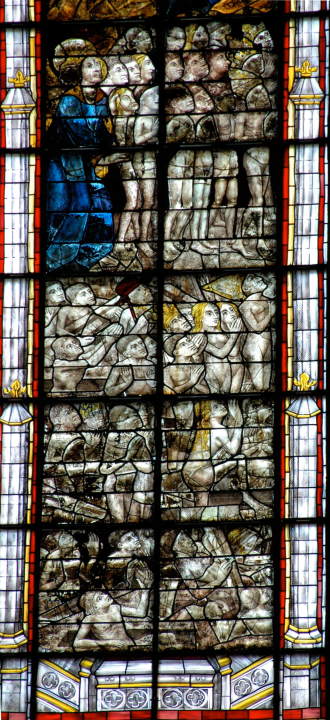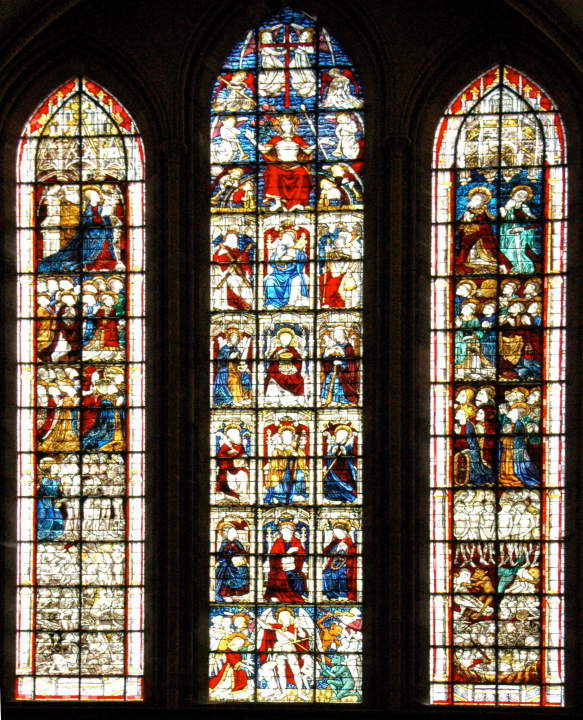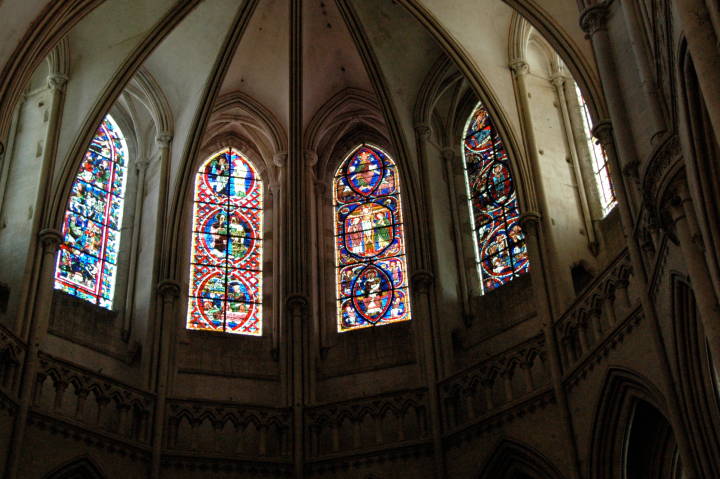 Left two: The last judgment, which the wings of the next plate to the ight depict. Right: Stained class in the nave.
---
Last modified 10 March 2014