[Photographs by George P. Landow 2010. You may use any of these images without prior permission for any scholarly or educational purpose as long as you (1) credit the photographer and (2) link your document to this URL in a website or include it in a print document. Click on images to enlarge them.]
Starting at the West Front and moving counter-clockwise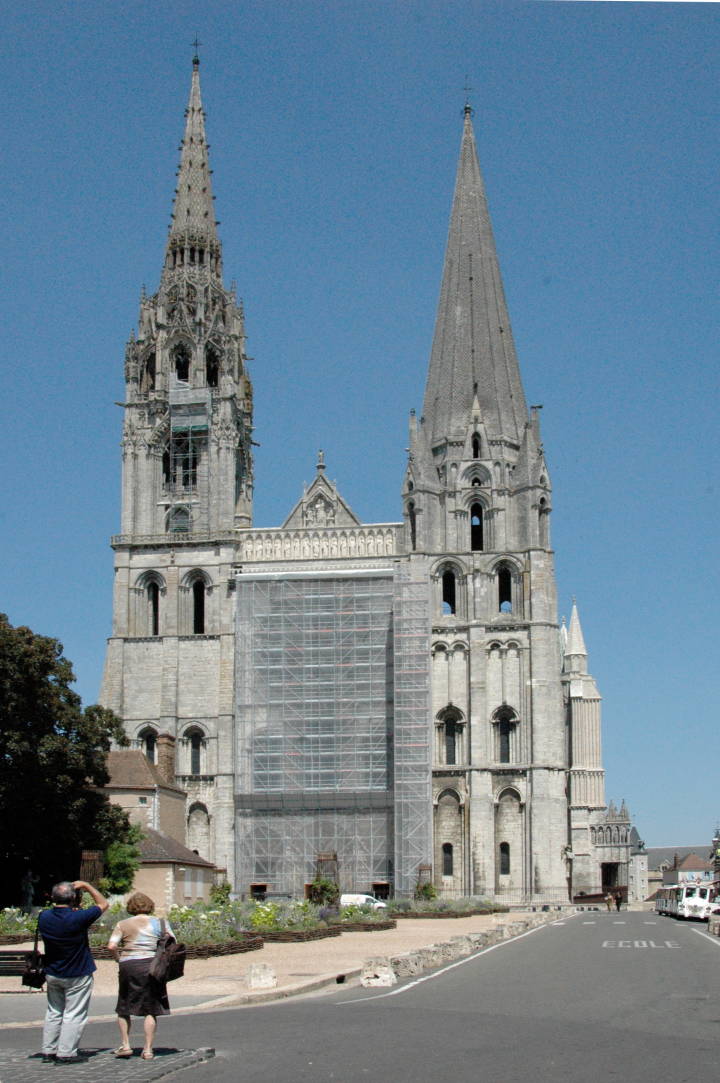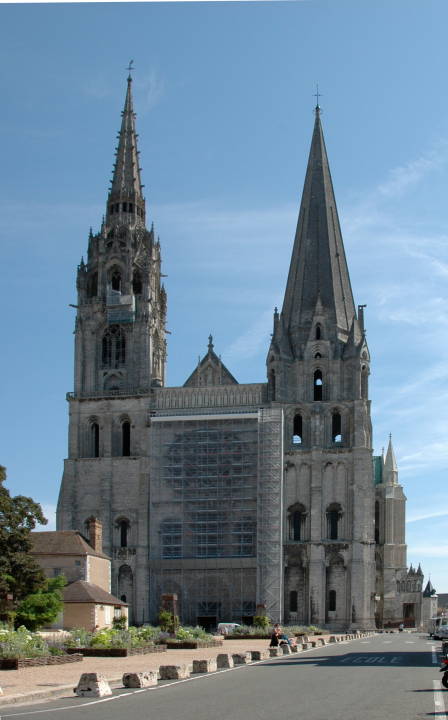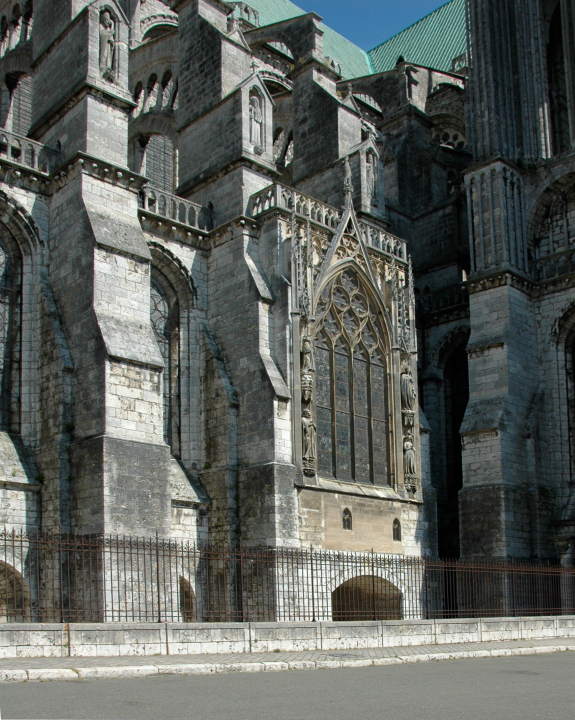 Left: The West Front obviously under restoration seen in late afternoon light. Middle left: The same view at about 10 o'clock on a late-June morning. Middle right: Continuing around to the right, one comes to the South side: here one catches sight of the main West Front towers at left, five buttresses, and a small part of the steps and the South porch. Right: The large window to the left of the South porch.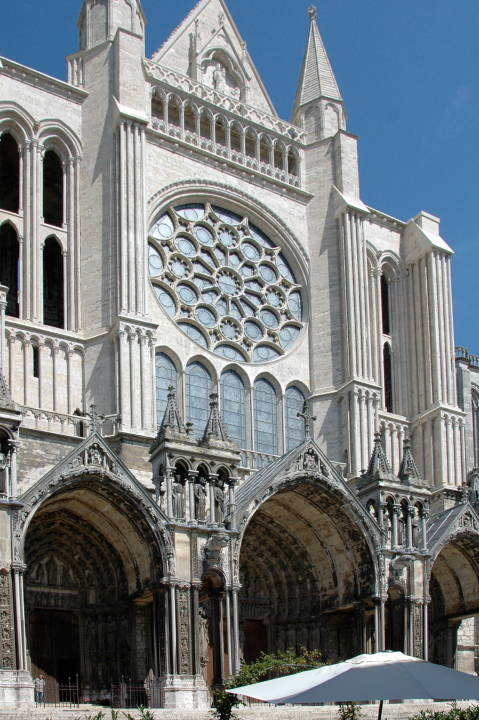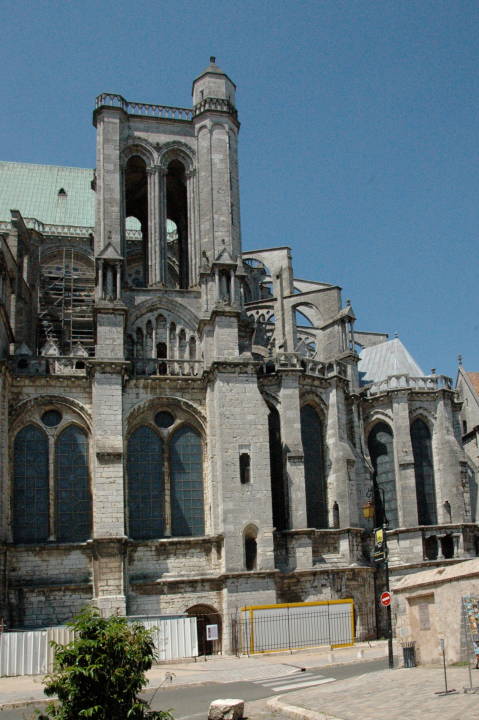 Left: The South entrance's two arches surmounted by one of the cathedral's rose windows. Middle left: A view of the South porch, showing decoration inside the arches and within the niches. Middle right: Turning to one's right, one sees the East end of the cathedral with its castle-turret-like tower. Right: The Southeast end of the cathedral seen from the grounds of the Musée des Beaux Arts.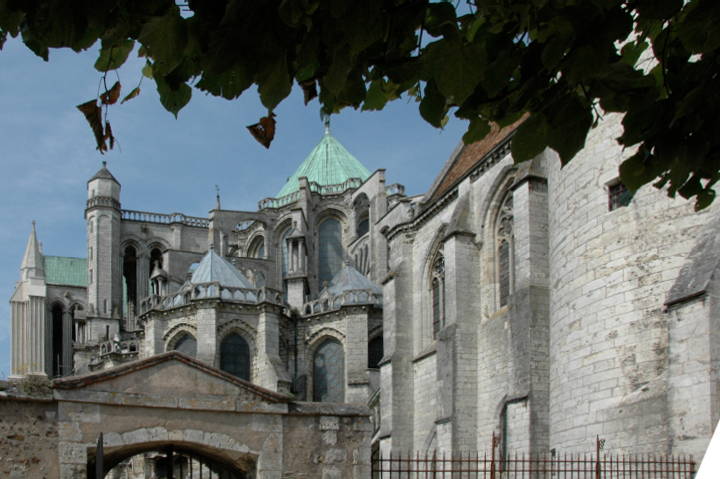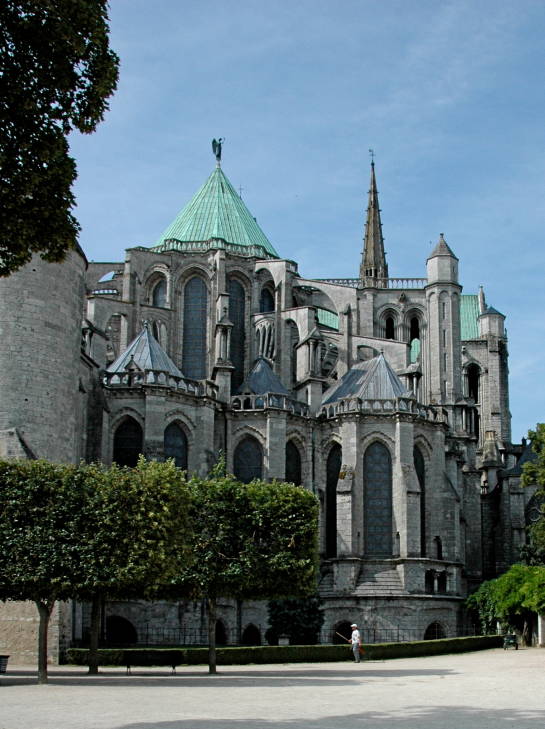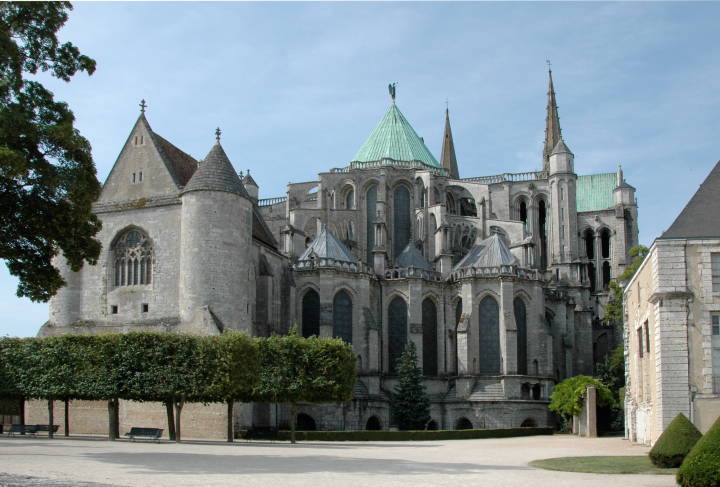 Left: The Southwest corner of the cathedral. Right two: Two views from the Northwest corner. Right: One of the three arches of the North porch.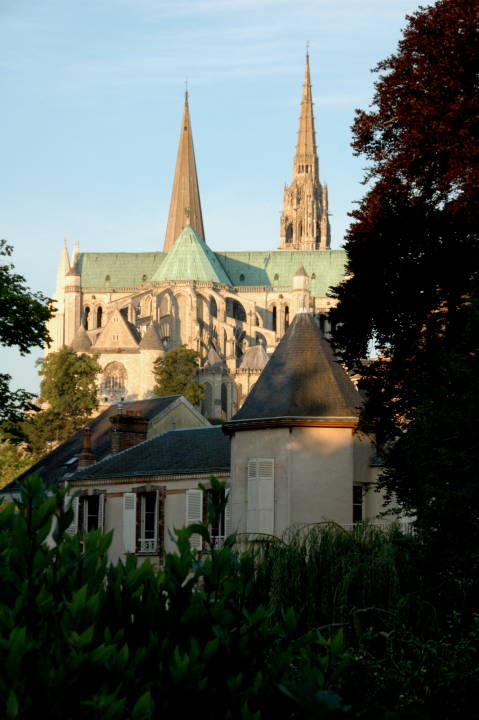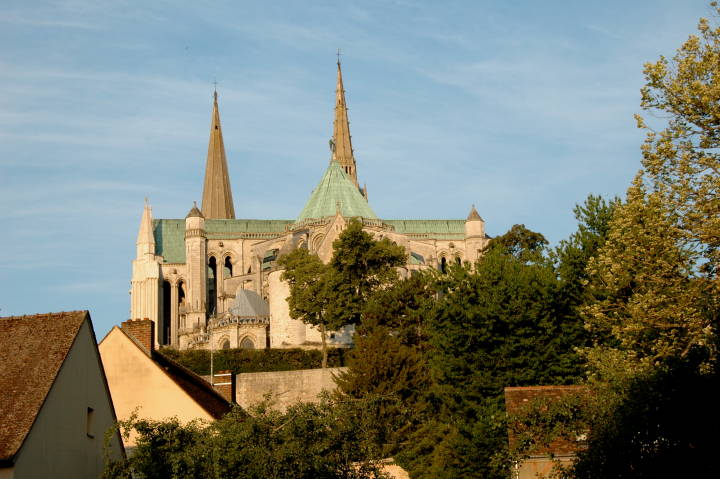 Left: Two views of the east end of the cathedral in early morning light viewed from across the River Eu on the Rue du Massacre (so called, according to the street sign, because it was the site of an ancient slaughterhouse). Right: The west or right-hand arch of the three that make up the North porch (constructed, 1200-25).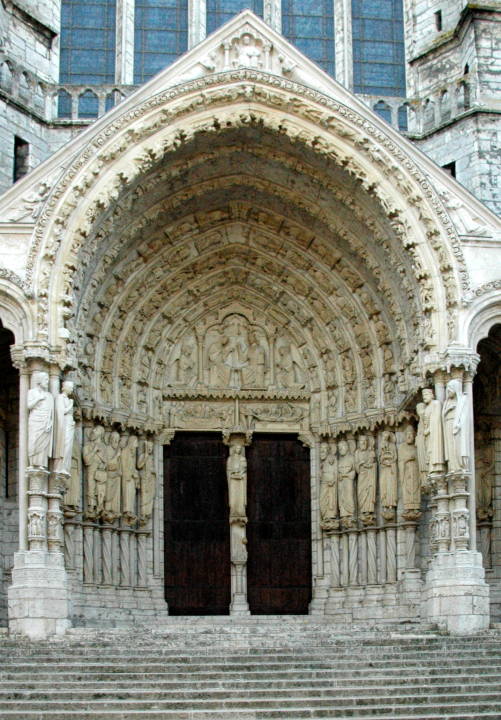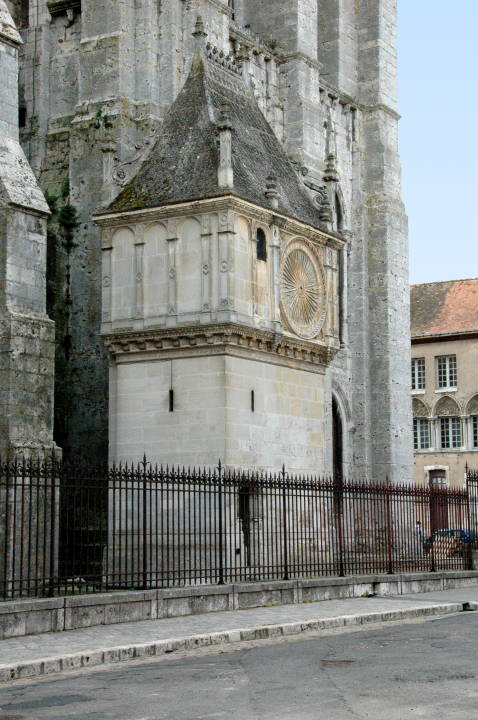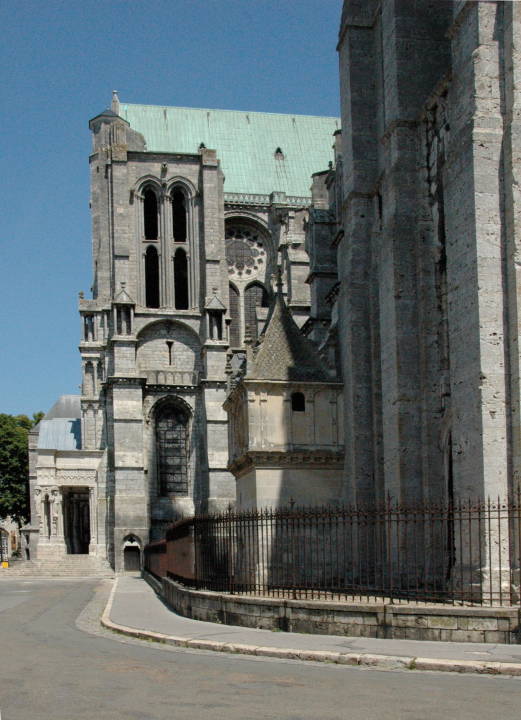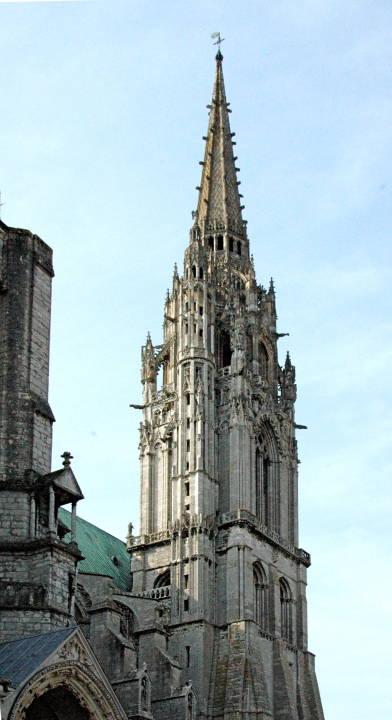 Left: The central arch of the North porch (1200-25) depicting the crowning of Mary in heaven in the main panel of the tympanum, which surmounts her death and, on the right, her annunciation, which one interpret as her burial until one sees two figures at right holder her body have wings. Middle left: Standing near the porch and turning toward the West, one sees the clock. Middle: Turning back, one sees through the West side of the North porch. Middle right: The same view from much farther away. The rear of the left tower on the cathedral West Front.
Related Material
Bibliography
Houvet, Étienne. Chartres; Guide of the Cathedral [sic]. Revised by Malcolm B. Miller. Chartres: Editions Houvet-La Crypt, n. d.
Miller, Malcolm. Chartres Cathedral. Photographs by Sonia Halliday and Laura Lushington. 2nd ed. Andover, Hampshire: Pitkin Publishing, 1996.
---
Last modified 30 May 2015