If there is one sign more encouraging than another of the awakening to the fuller, the more universal, appreciation of art in these later days, it is to he found in the wider practice of its various methods of expression adopted" by certain of our artists, after the manner of the great Italians. . . . Representative in a high degree among these, so to say, polyglot artists is Mr. W. Reynolds-Stephens, whose short but hitherto brilliant career receives notice in these pages, not only in virtue of the merit of his past achievements but" by the interest of his varied ability as painter, sculptor, designer, and art craftsman.
His early youth was not passed as is that of most boys. Born in 1862, of English parents, in Detroit, he received his earliest impressions in Canada. His subsequent school life was divided between England and Germany, and his training was for the profession of engineering. When his majority permitted him to choose for himself, he threw up a promising position for the sake of art. and in 1884 entered the Royal Academy schools. He was still a student when, in 1885, he sent his first contribution to the Royal Academy exhibition; and from that lime forward he has been regularly represented there in the sections either of painting or sculpture, and at times of both. . . .
Versatility has ruined more artists than it has made, and is more often the expression of a wayward artistic nature than a proof of universality of genius. Mr. Reynolds-Stephens' talent is so equally balanced that it is hard to say that" by devoting himself to any one style of art he does injustice to his ability in any other. He is no prouder of the term of artist than of that of craftsman; his view of art is sane, and though enthusiastic, full of calm resolution. He is rising to a front rank, and his advance to that point it will be a matter of interest to watch. — Magazine of Art
Sculpture
Paintings and drawings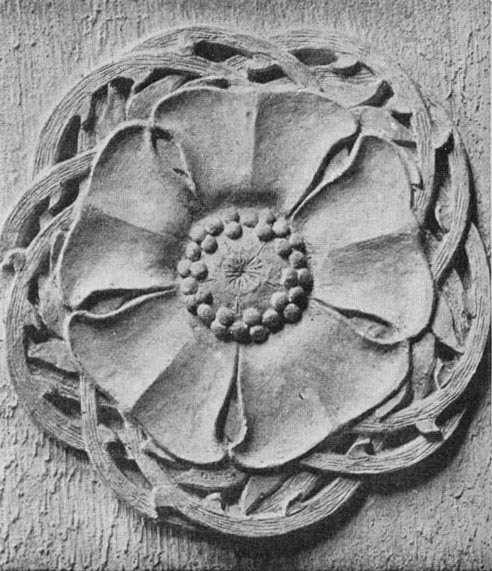 Decorative Arts and Design
Bibliography
Baldry, A.L. "A Notable Decorative Achievement" by W. Reynolds-Stephens." The Studio. 34 (1905): 1-15. Internet Archive. Web. 31 January 2012. [Complete text in the Victorian Web.]
Baldry, A. L. "The Work of W. Reynolds-Stephens." The Studio. 17 (1899): 74-84. [full text].
Baldry, A. Lys. "Recent Decorative Work and Sculpture by Mr. W. Reynolds-Stephens." The International Studio. 42 (November 1910-February 1911): 261-74. Hathi Digital Library Trust internet version of a copy in the Cornell University Library. Web. 2 October 2017.
Beattie, Susan. The New Sculpture. New Haven: Yale University Press, 1983.
British Sculpture 1850-1914. A loan exhibition of sculpture and medals sponsored by The Victorian Society. London: Fine Art Society, 1968.
Spielmann, M. H. "Our Rising Artists: Mr. W. Reynolds-Stephens." Magazine of Art. 21 (June 1897): 71-77. Internet Archive version of a copy in the University of Toronto Library. Web. 23 October 2014. [Complete text in the Victorian Web.]
West, W.K. "Recent Works by Mr./ W. Reynolds-Stephens." The Studio". 29 (June 1903), 292-302. Internet Archive Copy from the Robarts Library, University of Toronto. Web. 5 November 2014.
---
Last modified 2 October 2017