Bronze medallion of Thomas Babington Macaulay," by Baron Marochetti. 1848. 9 5/8 in. (745 mm.) diameter. Photograph © copyright, National Portrait Gallery, London, generously licensed for reuse under this Creative Commons Licence. [Click on the image for a larger picture.]
This likeness shows a rather melancholy-looking Macaulay, not distinguished" by particularly strong features perhaps (see Hall 362), but nevertheless personable, dignified, and still in the prime of life.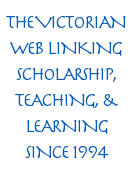 Related Material
Bibliography
Hall, S. C. A Book of Memories of Great Men and Women of the Age, from Personal Acquaintance. 2nd ed. London: J. S. Virtue, 1877. Internet Archive. Web. 17 October 2012.
---