Snowdrift, by Edward Onslow Ford, R. A. (1852-1901). 1901. Marble, green onyx for base, with lapis lazuli below with silver mounts, and black marble below that (see "Snowdrift 1901").
Typical of the New Sculpture in its use of various rich materials, its lyricism and its symbolic possibilities, this was Onslow Ford's last (not even quite completed) work. Appropriately and poignantly enough, it suggests the process of dying, melting, and drifting away — and yet at the same time it hints at the coming of the warmer weather, betokening the end of winter and the arrival of spring. The figure looks so cold, already unwomanly in its gauntness; yet the pose is relaxed, as in a peaceful sleep.
In the close-up detail, note the way the fingers echo and approach the surrounding frieze/freeze of icicles; note also the evocation of running water in the lapis lazuli, and the promise of nature's revival in the green onyx. In this way, the different materials are used to great effect. Benedict Read points out the importance of their texture as well as their colour, drawing our attention to the sculptor's skill in "using the contrast between the smooth marble flesh of the body and the matte marble snow on which it reclines" (324). This remarkable piece, truly a sleeping beauty, is in a glass case in the centre of the main hall of the gallery.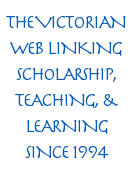 Courtesy of the Lady Lever Art Gallery, Port Sunlight. Photograph 2009 and digital removal of the background," by Jacqueline Banerjee.
Bibliography
Read, Benedict. Victorian Sculpture. New Haven & London: Yale University Press, 1982.
"Snowdrift 1901" (Gallery description). Web. 1 June 2011.
---
Last modified 28 December 2016