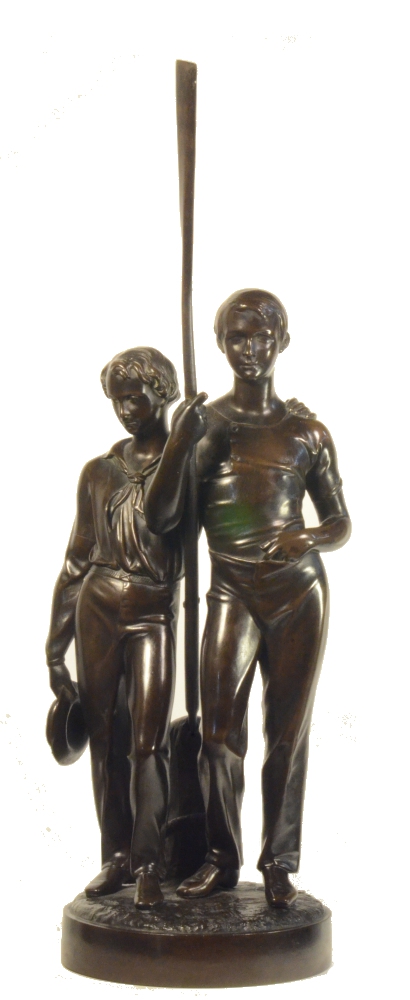 The Rowers
Joseph Durham
1866
Bronze
21 inches
Private collection.
Directions
(1) Click on image to begin rotation.
(2) To control the statue's rotation, place your cursor on the image and move it in the direction you want it to turn.
Photograph June 2019 with Nikon 7000 with 60 mm. 1:2.8 Macro Nikkor by George P. Landow; Rotating image created with Gimp and Boxshot VR.