Introduction
Under the patronage of John Ruskin, and during the glory days of the Arts and Crafts Movement that Ruskin inspired, Creswick rose from being an apprentice knife-grinder to becoming the Royal Birmingham Society's Professor of Sculpture. In his own life he illustrates the artistic endeavour and achievement of which Ruskin believed the working man to be capable. — JB
Along with Arthur Heygote Mackmurdo, Selwyn Image, William De Morgan, and others, Benjamin Creswick was a founding member of the Century Guild of Artists in 1882.
Portraits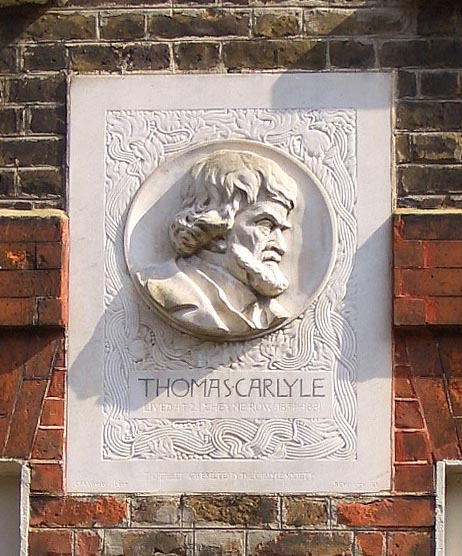 Sculpture in the round of full-length figures
Architectural Sculpture
Other Bas Reliefs
Metalwork
Bibliography
Architect-Designers from Pugin to Mackintosh. Exhibition catalogue. London: The Fine Art Society with Haslam & Whiteway Ltd., 1981.
Beattie, Susan. The New Sculpture. New Haven: Yale University Press, 1983.
British Sculpture 1850-1914. A loan exhibition of sculpture and medals sponsored by The Victorian Society. London: Fine Art Society, 1968.
Creswick, Annie, with Paul Dawson. Benjamin Creswick. York: The Guild of St George Publications, 2015 [Review].
Ward-Jackson, Philip. Public Sculpture of the City of London. Liverpool: Liverpool University Press, 2003.
---
Last modified 8 February 2018