Click on thumbnails for larger images. All photographs by George P. Landow 1987.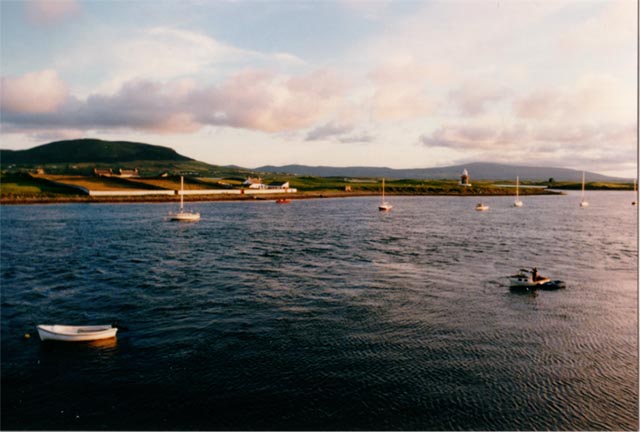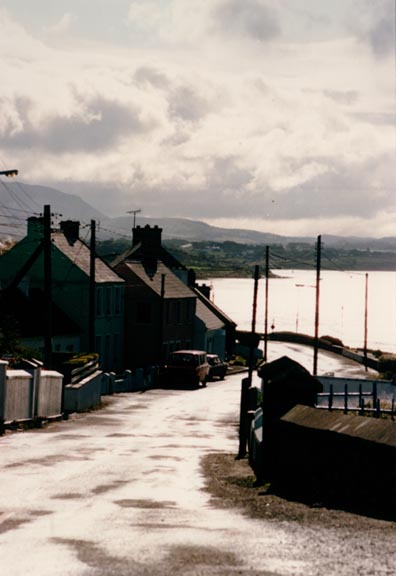 Left: Near sunset at Rosses Point, Sligo. Right: a beautiful street in Sligo, slanting down to the water.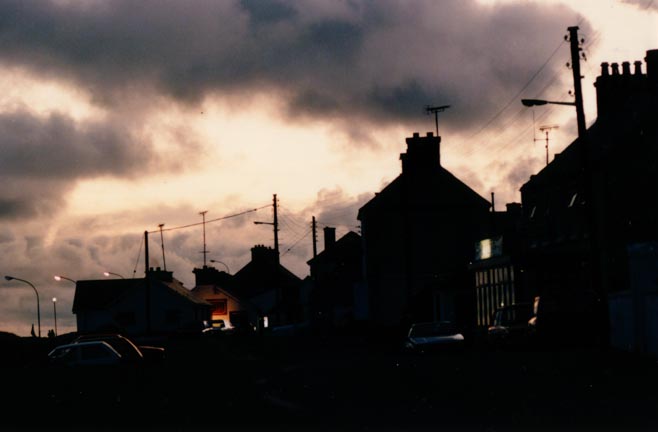 buildings in Sligo silhouetted against the evening sky.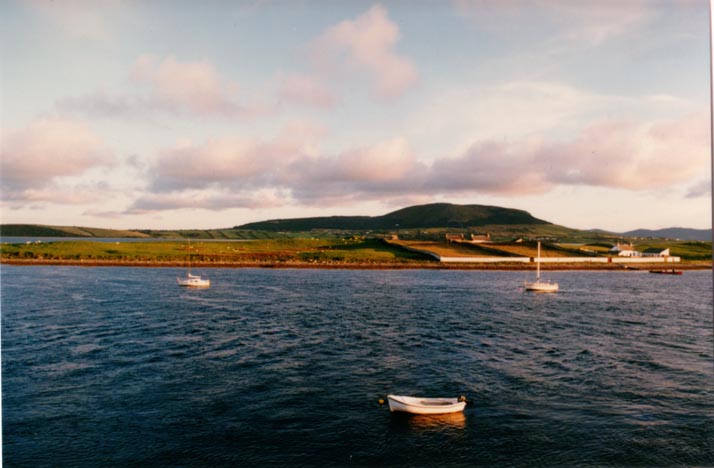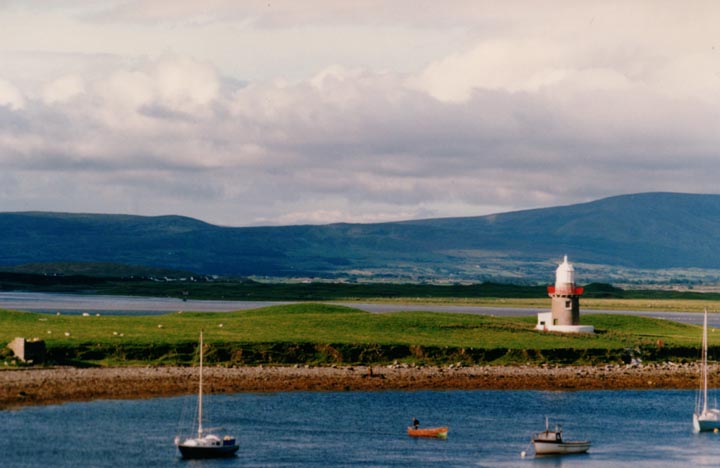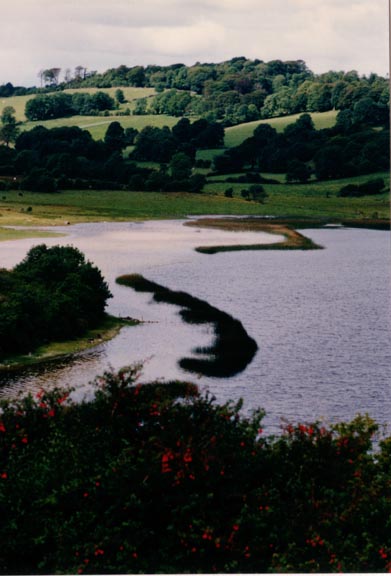 Scenes near Sligo.
Loch Gill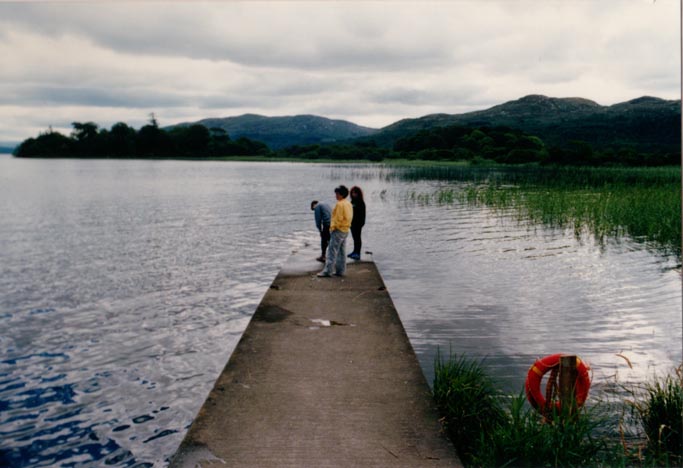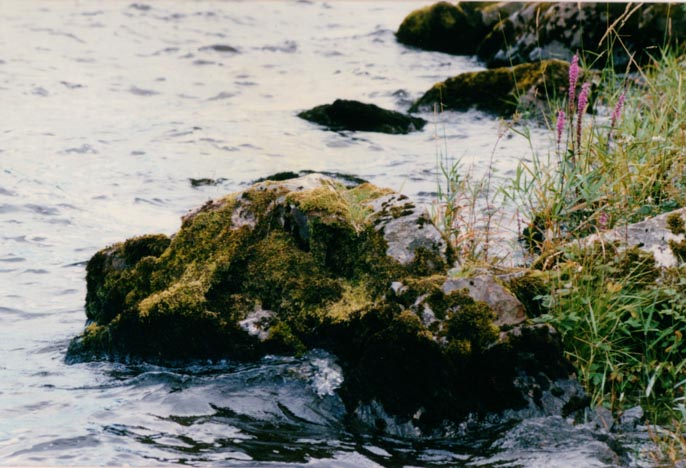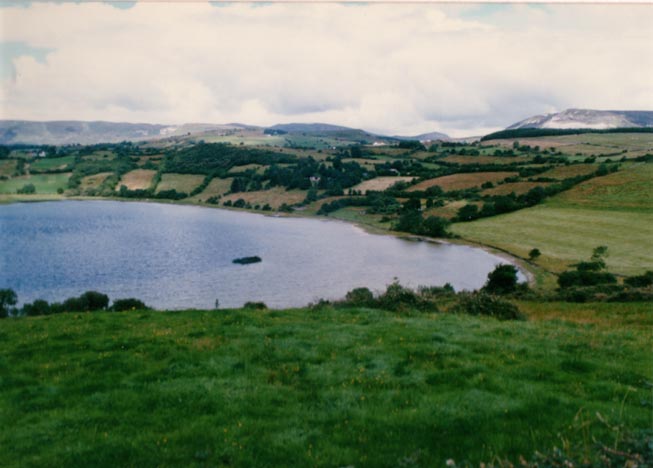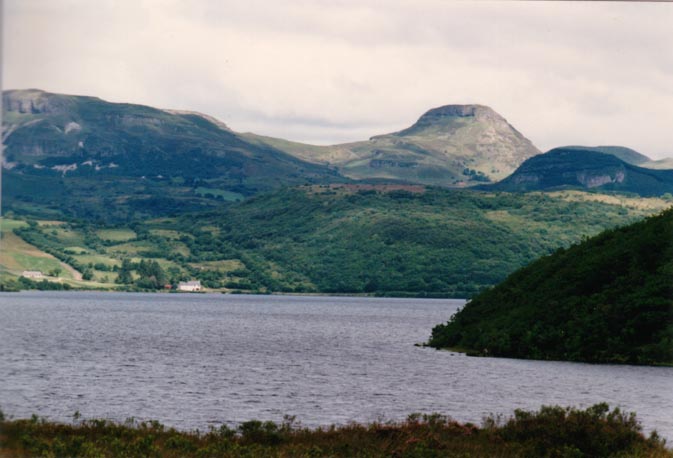 The lake isle of Innisfree, its very self.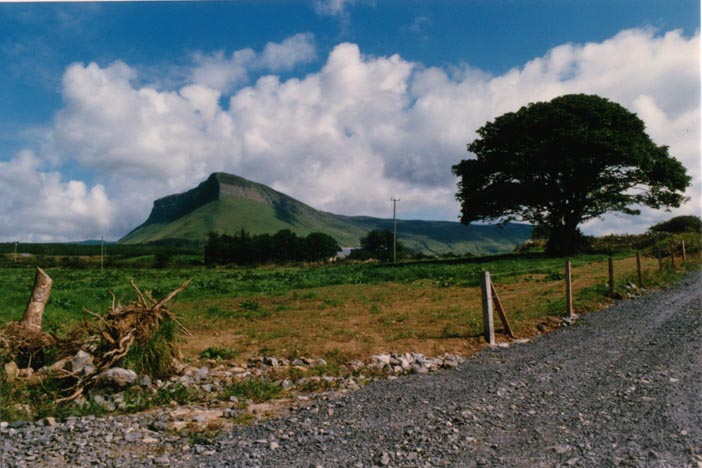 Ben Bulben of Yeats fame.
---
Last modified 23 January 2008