Want to know how to navigate the Victorian Web? Click here.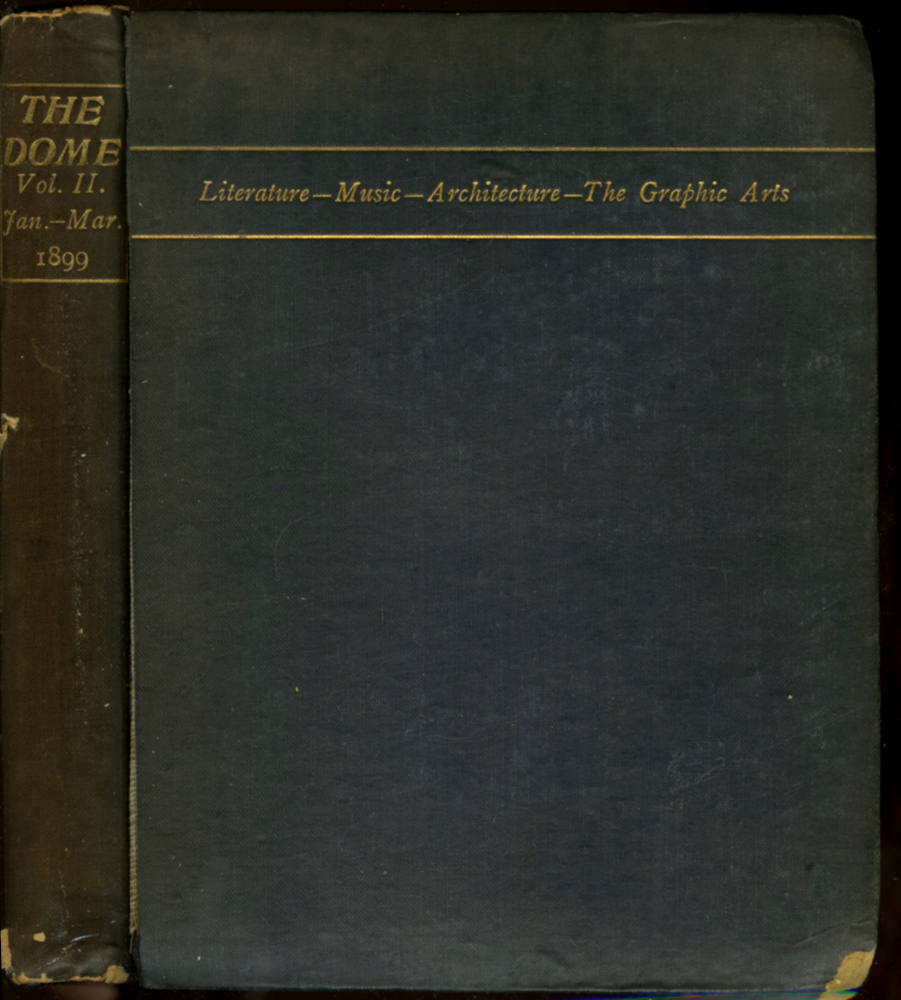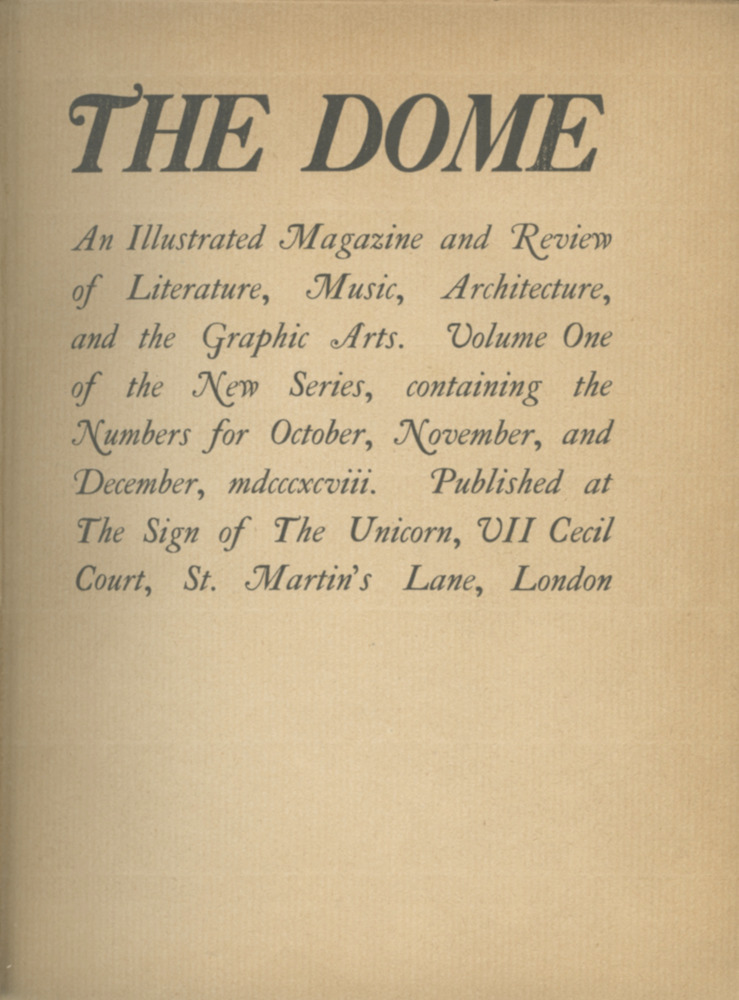 The Cover, Spine, and Title-page of The Dome. [Click on images to enlarge them.]
The Dome, a periodical apparently intended for an audience of aesthetes and the late nineteenth-century avant garde, was appropriately unusual and even eccentric in several ways. First, of all its size — 9 x 7 inches — and that it was hardbound. In addition, it had neither a contents page or index for its many short stories, brief critical essays, and images. It also did not list its illustrations and therefore one can identify artists only if their works are signed, which many are not.
It contributors include William Butler Yeats, Stephen Phillips, Laurence Housman, Maurice Maeterlinck, Francis Thompson, Gordon Bottomley, Laurence Binyon, T. Sturge Moore, and Arthur Symons.
According to the online Modernist Journals Project, the first series of The Dome, which was published from 1897-1905,
appeared quarterly and sold for the very modest price of one shilling. (The Yellow Book had cost five.) Every issue had four sections: one on architecture (and sometimes sculpture) with illustrations, one on literature, one on the visual arts with illustrations, and one on music, with actual scores for voice and piano often included. The art ranged over the centuries, but discussions by Charles J. Holmes of Japanese prints by Hiroshige and Hokusai were especially important in directing attention to the oriental artists who influenced European modernism. Poetry by Yeats and music by Elgar also appeared in this important little magazine of the nineties.
The Dome seems very rare, and I have been unable to find it on either the Hathi Trust or Internet Archive, but Brown University has copies of this unusual journal.— George P. Landow
Material in the
Victorian Web

from

The Dome
Bibliography
The Dome: An Illustrated Magazine and Review of Literature, Music, Architecture, and the Graphic Arts. London: "Published at the Sign of the Unicorn," 1 n.s. (October-December 1898): following 36.
---
Last modified 15 April 2021