Introduction by Kenneth McConkey
Walton was arguably at his most inventive as a landscape painter. In oil and watercolour sketches he achieved a freedom not seen elsewhere in commissioned portraits.In Pastoral, for example, he showed himself capable of almost infinite variations suggested by trees, bridges and ponds, by cattle grazing and a lone woman feeding ducks. The first of these calls to mind Walton's early works such as Autumn Sunshine, 1884 (Hunterian Art Gallery, Glasgow University), but while the motifs are similar, Dutch and Barbizon School influences have been banished from the later watercolour' (Kenneth McConkey).
For Walton, as for many British painters of the 1880s, plein air naturalism facilitated portraiture. Child studies, often borrowing their titles from background flowers, were common and the beauty of spring blossom was a universal metaphor for youth. Echoing the work of artists as various as George Clausen, Henry La Thangue and Henry Scott Tuke, Walton poses his child model in front of a screen of foliage and she gazes out impassively at the spectator. In this he recalls the iconic Daydream, 1885 (National Gallery of Scotland, Edinburgh), in which a girl confronts the viewer in a similar manner. The picture demonstrated for the first time, Walton's skill as a figure painter and in a massively confident leap, he painted a series of watercolours of street scenes in Helensburgh. The transition from a reputation, based up to that point, almost exclusively on landscapes, was complete. Three years later, with A Girl in Brown (Private Collection, Australia), Walton successfully ventured into portraiture. In the early 1890s however, after his marriage to Helen Law, Walton never completely forsook half-length and head studies of girls – as Magnolia, Alice (Private Collection), Jenny (unlocated) and The White Flower (Kirkcaldy Museums and Art Gallery) indicate.
Works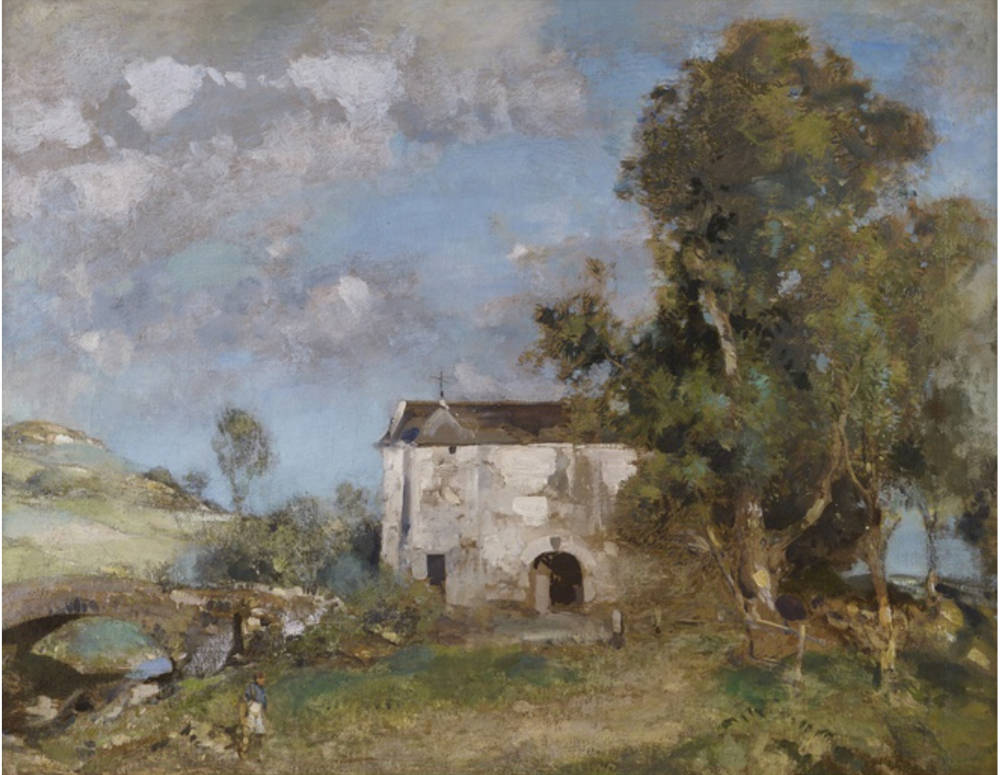 Bibliography
McConkey, Kenneth. Lavery and the Glasgow Boys. Exhibition Catalogue. Clandeboye, County Down: The Ava Gallery; Edinburgh: Bourne Fine Art; London: The Fine Art Society, 2010. No. 24.
The Fine Art Society, London, has most generously given its permission to use information, images, and text from its catalogues in the Victorian Web, and this generosity has led to the creation of hundreds and hundreds of the site's most valuable documents on painting, drawing, sculpture, furniture, textiles, ceramics, glass, metalwork, and the people who created them. The copyright on text and images from their catalogues remains, of course, with the Fine Art Society. [GPL]
---
Last modified 23 December 2017