Biography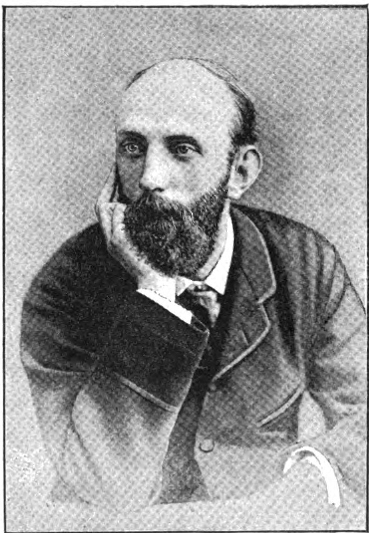 Strudwick was one of the most accomplished of Burne-Jones's followers. He painted some thirty paintings of legendary and symbolic subjects with a lapidary technique and a style that derives from the Italian quattrocento. Despite this, he never visited Italy.
He was born in London, studied, rather unsuccessfully, at the Royal Academy Schools, and in the late 1860s attempted to paint in the fluent style of the Scottish genre painter, John Pettle. His art was transformed in the early 1870s, when he was briefly studio assistant to Burne-Jones. Then he developed his distinctive style which never altered. Like most artists in Burne-Jones's circle, he exhibited chiefly at the Grosvenor Gallery and the New Gallery , but his output was very small because his technique was so meticulous. In 1909 he contributed to the final exhibition of the New Gallery. This seems to have marked the end of his artistic career although he lived for almost thirty more years. Tastes had changed and the period had ended in which he enjoyed the patronage of important figures such as the shipowners William Imrie and George Holt. The end of his exhibiting career coincides with his sixtieth birthday, so it is possible that he had been purchasing an annuity with a view to retirement.
His final artistic statement was the painting 'When Sorrow comes in Summer Days', which remained in the artist's family until 1983, and which Strudwick deliberately left unfinished (personal communication from the owners of the painting [the artist's family] to Peter Nahum, circa 1978). This gesture, together with the title, reflects the disillusionment he felt.
In 1891 he was the subject of an article by George Bernard Shaw in the Art Journal (pages 97-101). At this date Shaw was only known as a critic -- is first play was produced the following year. Strudwick's works have also appeared in recent mixed exhibitions, notably at the Last Romantics (Barbican Art Gallery, London, 1989). However no modern study of his work has yet appeared. — Hilary Morgan
Works
Bibliography
Morgan, Hilary and Nahum, Peter. Burne-Jones, The Pre-Raphaelites and Their Century. London: Peter Nahum, 1989.
Shaw, George Bernard. "J.M. Strudwick". Art Journal (1891): 99-101 Hathi Trust Digital Library version of a copy in the University of Michigan Library. Web. 8 April 2014
Thiele, Madeleine Emerald. "John Melhuish Strudwick." Web. 4 June 2016.
---
Last modified 4 June 2016