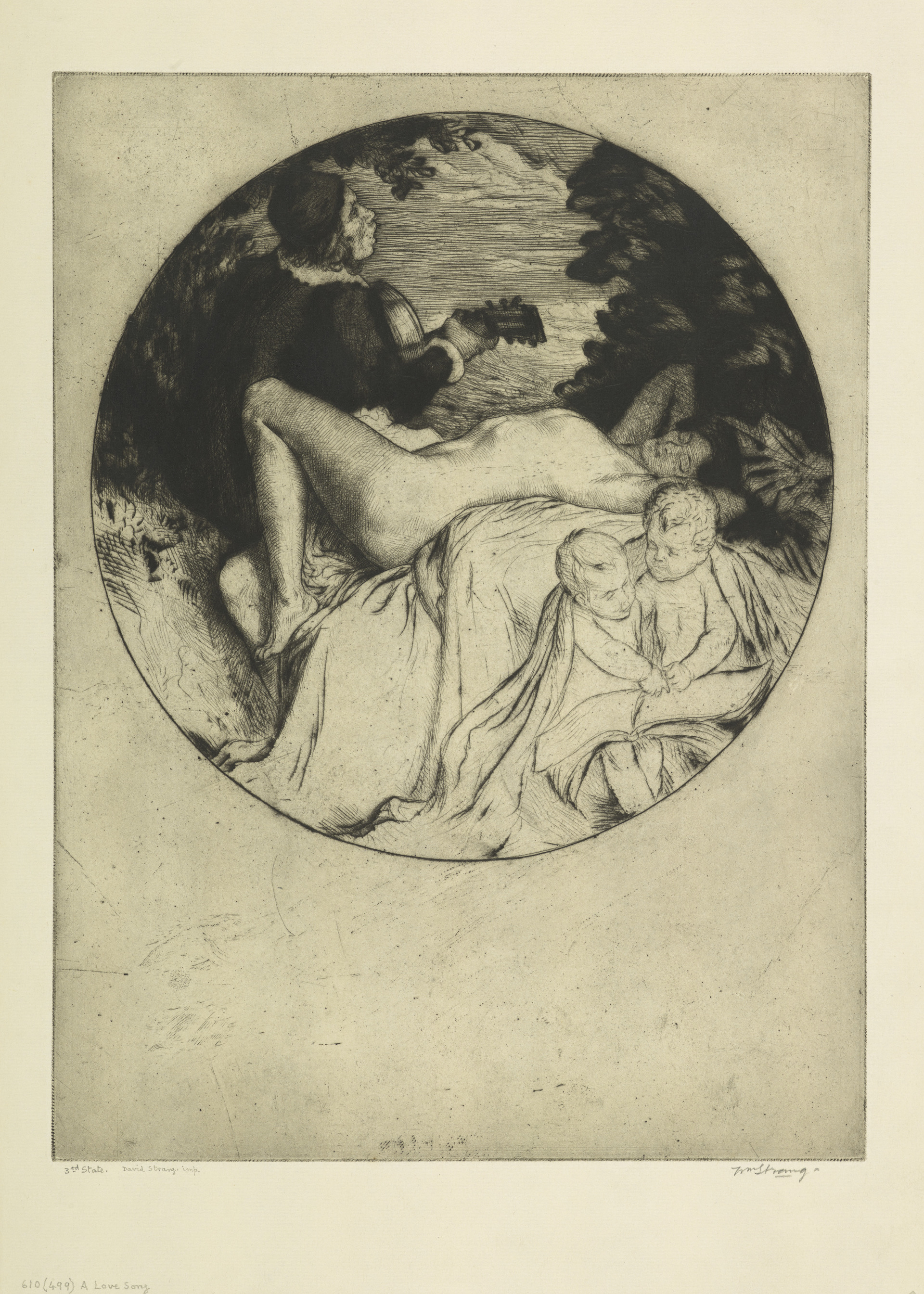 A Love Song
William Strang (1859-1921)
1908 (reworked 1913)
Drypoint on paper
Plate mark: 30.40 x 22.80 cm
Gift of David Strang, 1955
This subject seems to have been of particular interest to Strang. Click here for his painting of almost the same title.
Click on the image to enlarge it.
Image capture, text and formatting by Jacqueline Banerjee.
Image by kind permission of the National Galleries of Scotland. Please consult their site.