Study for Figure of Arethusa
Joseph Edward Southall, 1861-1944
Dated 1895 and inscribed on the reverse
Watercolour on paper
8 1/2 x 34 inches, 21 x 8.5 centimetres
Provenance: The Fine Art Society, London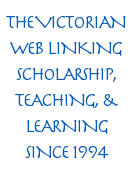 Commentary by Sally Burgess and Peter Nahum
Arethusa was a beautiful young Greek huntress and a follower of Artemis in the city of Syracuse in Sicily. Like the goddess, Artemis, she would have nothing to do with men and spent her time running and hunting in the forest. One day, exhausted after a hunt, she bathed in a crystal clear stream shaded by silvery willows when something rose beneath her in the water, Terrified, she ran into the forest, pursued by Alpheus, the god of the river, who cried, Oy are you leaving, fair maiden? Arethusa called out to Artemis for help and the goddess answered by changing her into a spring. Artemis cut the earth so that an underground channel was made from Greece all the way to Sicily. Arethusa plunged down and emerged near Syracuse where the spring bubbles forth to this day. Alpheus turned himself back into a river and plunged down the same channel and the legend persists that Greek flowers can be found by the Sicilian spring.
References
Nahum, Peter, and Sally Burgess. Pre-Raphaelite-Symbolist-Visionary. London: Peter Nahum at Leicester Galleries. Catalogue number 40.
Peter Nahum Ltd, London has most generously given its permission to use in the Victorian Web information, images, and text from its catalogues, and this generosity has led to the creation of hundreds of the site's most valuable documents on painting, drawing, and sculpture. The copyright on text and images from their catalogues remains, of course, with Peter Nahum Ltd.
Readers should consult the website of Peter Nahum at the Leicester Galleries to obtain information about recent exhibitions and to order their catalogues. [GPL]
---

Victorian
Web

Artists

Joseph
Southall

Drawings

Next
Last modified December 2001