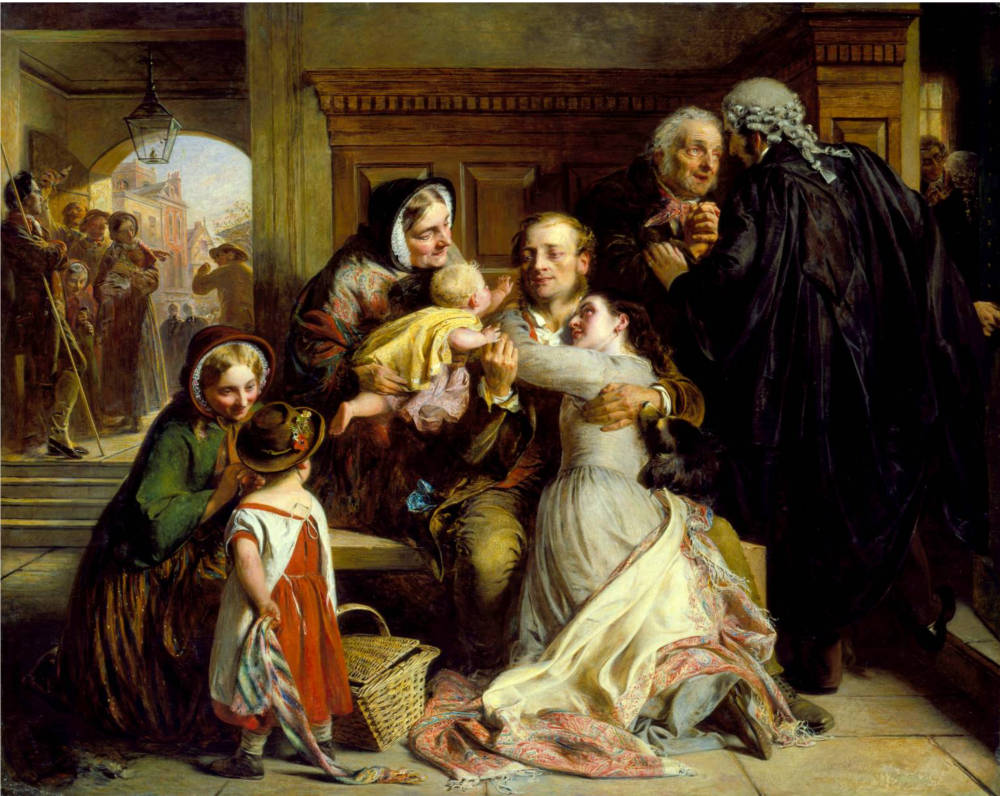 Not Guilty (The Acquittal). Abraham Solomon. 1857. Oil on canvas, 1016 x 1270 mm. Courtesy of Tate Britain T03615. Purchased with assistance from the Art Fund and the Sue Hammerson Charitable Trust 1983. Click on image to enlarge it.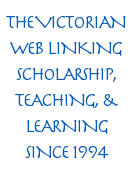 Related material
Tate Britain Commentary
This is the sequel to the painting, Waiting for the Verdict, which is also on display at the Tate. Solomon sets the drama in a provincial town during the assizes, or temporary courts. The setting, costume and accessories are all painted with great attention to detail.Solomon reveals the family's relief now that the man has been acquitted. It seems he was wrongly accused or the victim of a malicious charge. In the background a bystander points accusingly at a man leaving the courthouse. It is clear that the guilty man is escaping and the original charge was malicious.
Bibliography
Graves, Algernon. The Royal Academy of Arts: A Complete Dictionary of Contributors and their work from its Foundation in 1769-1904. 8 vols. London: Henry Graves and Co. and George Bell, 1906.
---
Created 6 July 2018