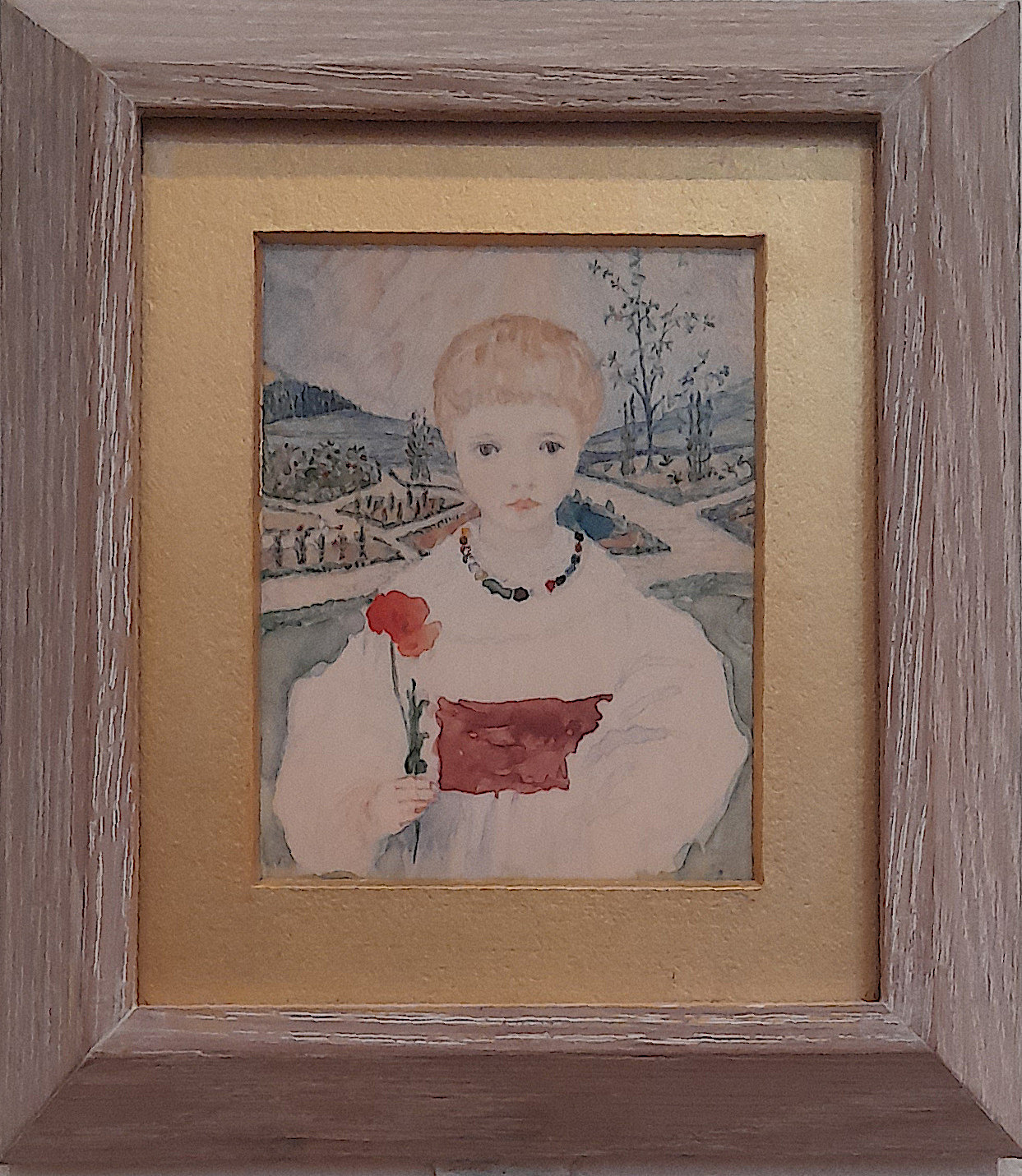 Portrait miniature of Hilda Traquair, age five by Phoebe Anna Traquair (1852-1936). Watercolour on paper. 8.5 x 6.8 cm. Framed: 14.5 x 12.5 cm. Fleming Collection, Id. 3263. Photograph and comment below by Jacqueline Banerjee; photograph taken with permission, for the review of the exhibition linked below. [Click on the images to enlarge them.]
In this exquisite miniature, the artist's child is the epitome of freshness and innocence. She is posed centrally against an angular path and distant formal gardens, giving even such a small work a surprising power and sense of depth. Her expression is solemn as she holds a single flower, perhaps a poppy, probably from the meadow rather cultivated in a garden like the one behind her. Her bobbed fair hair, colourful bead necklace, and white dress with contrasting brown band, all add to the immediate impression made by this arresting miniature.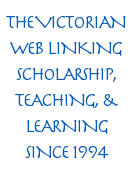 Links to related material
Bibliography
Lightbox Final Fleming Object List (provided by The Lightbox, Woking, for reviewers of the exhibition there).
---
Created 26 June 2022