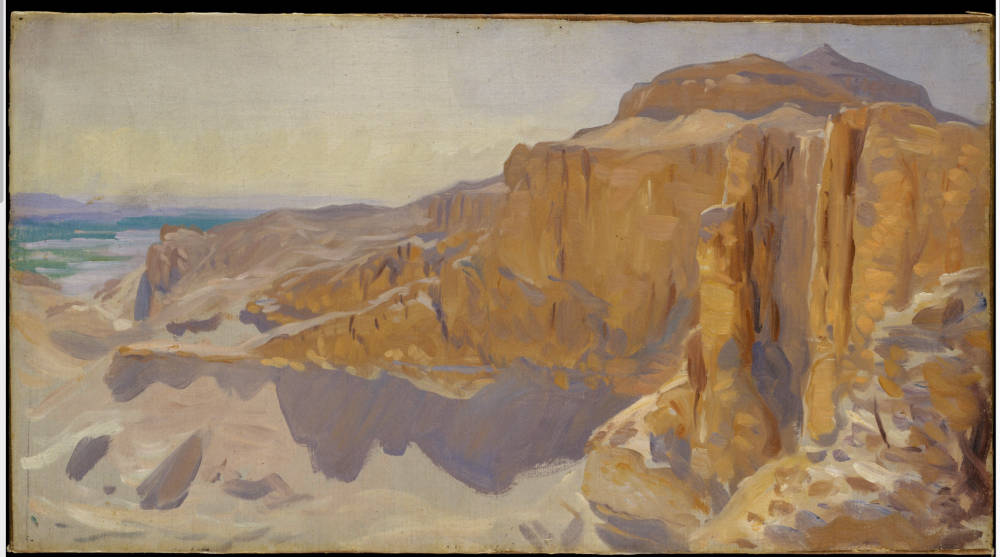 Cliffs at Deir el Bahri, Egypt. John Singer Sargent. 1890-91. Oil on canvas, 13 3/4 x 24 3/4 in. (34.9 x 62.9 cm). Courtesy of the Metropolitan Museum of Art, New York (50.130.24), Gift of Mrs. Francis Ormond, 1950. Click on image to enlarge it.
Commentary from the Museum website
This unfinished landscape is believed to represent the cliffs at Deir el Bahri, near Thebes, Egypt. Its identification is based on the individuality of the rock formations and crown of the cliffs. The work most likely dates from Sargent's trip to Egypt in 1890-91.
---
Last modified 25 May 2016