Pattern of the arabesque on the blacony shown in Plate XI drawn by John Ruskin and engraved by R. P. Cuff. 1855. 1 1/4 inches wide. Plate XIV, The Seven Lamps of Architecture in Works, 8.217. Scanned image and text by George P. Landow [You may use this image without prior permission for any scholarly or educational purpose as long as you (1) credit the photographer and (2) link your document to this URL]. According to the "Index to the Plates" (8.xvii), the following to passage discusses this plate:
"The Lamp of Beauty"
The balcony, on the opposite page (Plate XI.), from a house in the Campo St. Benedetto at Venice, shows one of the earliest occurrences of the cinque cento arabesque, and a fragment of the pattern is given in Plate XII. fig. 8. It is but the arresting upon the stone work of a stem or two of the living flowers, which are rarely wanting in the window above (and which, by the by, the French and Italian peasantry often trellis with exquisite taste about their casements). This arabesque, relieved as it is in darkness from the white stone by the stain of time, is surely both beautiful and pure ; and as long as the renaissance ornament remained in such forms it may be beheld with unreserved admiration. But the moment that unnatural objects were associated with these, and armour, and musical instruments, and wild meaningless [p. 175]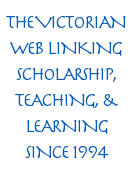 Bibliography
Ruskin, John. Works, "The Library Edition." eds. E. T. Cook and Alexander Wedderburn. 39 vols. London: George Allen, 1903-1912.
Ruskin, John. The Seven Lamps of Architecture in Works, vol. 8. Hathi Trust Digital Library. Web. 6 June 2010.
---
Last modified 6 June 2010