Houses and Pont de Berne, Fribourg. c. 1854-56. Daguerrotype. Collection: Ruskin Foundation, Ruskin Library, Lancaster University. ©Ruskin Foundation. Text and formatting by George P. Landow. [Click on image to enlarge it.]
Christopher Newall's John Ruskin Artist and Observer, his catalogue of the 2014 exhibition at the National Gallery of Canad, Ottawa, includes another daguerrotype in this series, Fribourg. Rue de la Palme and Houses beyond Pond de Berne (cat. no. 42).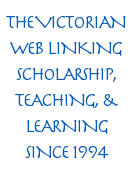 References
Newall, Christopher (with contributions by Christopher Baker, Conal Shields, and Ian Jeffrey. John Ruskin Artist and Observer. Ottawa: National Gallery of Canada; London Paul Holberton Publishing, 2014. No. 58. [Review in the Victorian Web]
Ruskin, John. Works, "The Library Edition." eds. E. T. Cook and Alexander Wedderburn. 39 vols. London: George Allen, 1903-1912.
Wildman, Stephen. John Ruskin: Photographer & Draughtsman. Compton, Surrey: Watts Gallery, 2014. p. 50.
---
Last modified 1 March 2014