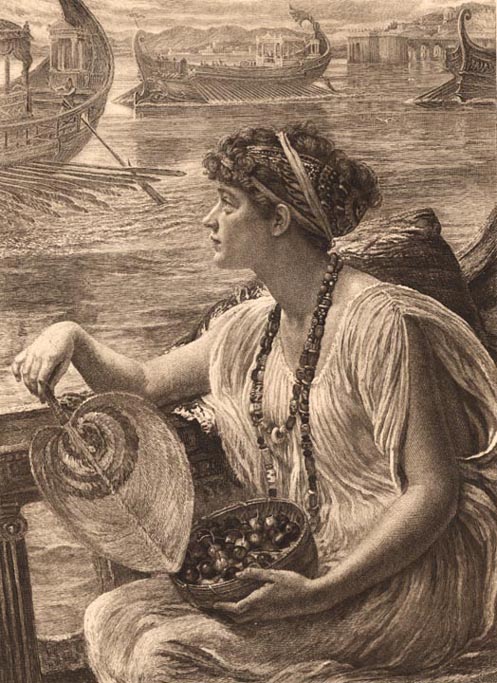 A Roman Boat Race
Sir Edward John Poynter Bt PRA RWS (1839-1919)
"Four ships from all the fleet picked out will first the race begin with heavy oars."
c. 1890
Etched reproduction of oil painting
James Dobie, Engraver
7 3/8 x 5 1/4 inches.
Details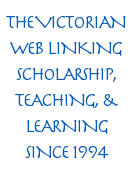 "It certainly speaks eloquently, and hardly encouragngly, as to the condition of public taste and its demands upon the artist, that while a painter has striven through a long period of years — and that, as regards the connoisseur, with striking success — to justify his position in the highest rank of living designers, his first real popular success should be achieved througli a little work of pseudo-classic genre undeniably charming in its colour, pretty in its design, and highly decorative in effect, but manifestly neither very ambitious in conception nor strictly correct in its presentation of archaeology and classicism. We refer of course to Mr. Poynter's "Under the Sea Wall" that was the favourite number in the "gem room", at the Royal Academy exhibition of 1888, and which, probably, was more truly liked by the mass of the visitors than the fine designs of "The Catapult," of "Israel in Egypt," of "Atalanta's Race" or of "A Visit to Æseulapius" of former years, it was therefore not surprising when we found a work similar to "Under the Sea Wall" evoking once more the popular applause in thc last summer exhibition of the New Gallery; when the same dainty little maiden in light, transparent draperies, and the same bright blue sky, warm and brilliant sunshine, and picturesque, gliding triremes — [are they triremes, by the way?) — engaged the attention and delighted the sight of the visitors. These charming little pictures are certainly very bright and pleasing in character, and if on that ground alone the painter has laid the greater public under a debt of gratitude. As to the an iquarian, correctness of the scene we may perhaps be permitted to express a doubt, while the quotation that describes it seems, as regards its source, to partake just a little of Turner's celebrated epic of "The Fallacies of Hope." — Magazine of Art
We are pleased to acknowledge that Mr. J. Dobie's etching has been executed and is here published through the courteous permission of Mr. Poynter himself and the consent of the owner.
References
"A Roman Boat Race". Magazine of Art (1890). London: Cassell and Company. Pp. 84 and facing.
---

Victorian
Web

Visual
Arts

Edward J.
Poynter

Paintings

Next
Last modified 14 November 2006