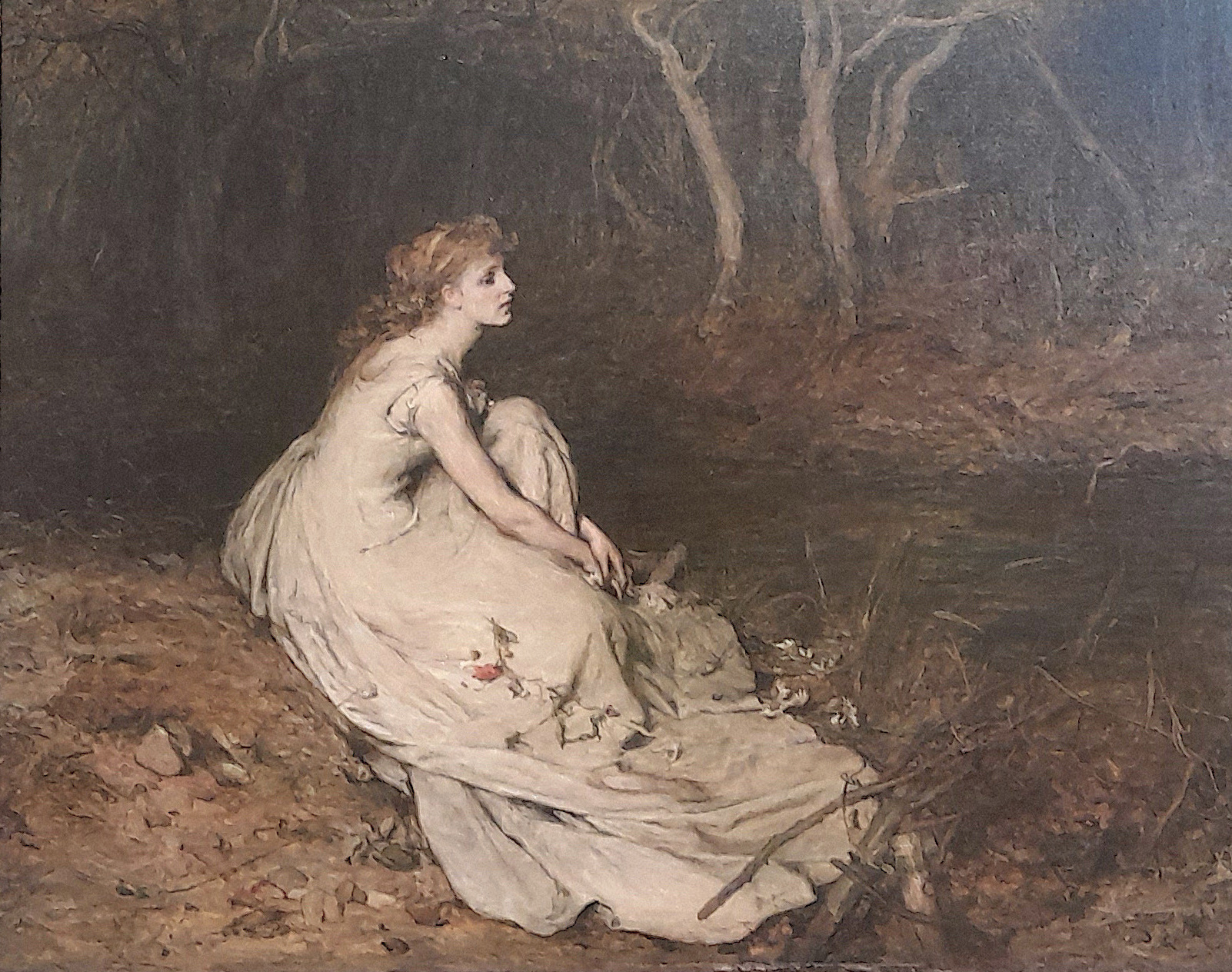 Ophelia by W. Q. Orchardson, ARA. (1832-1918). 1874. Oil on canvas, 101.5 x 123.1 cm (framed: 128.3 x 147.4 cm. Fleming Collection, Id: 329. Photograph and comment by Jacqueline Banerjee; photograph taken with permission, for the review of the exhibition linked below. [Click on the image to enlarge it.]
Victorian in feel, this painting looks back to Whistler's Symphony in White, No. 2: The Little White Girl and forward to paintings like John Singer Sargent's Helen Sears, and is one of any Ophelias painted in the period. Orchardson's is a waif, almost a wraith, her white dress remarkable in its filmy flimsiness, her lost look demonstrating the inwardness for which his later work is praised.
Links to related material
Bibliography
Lightbox Final Fleming Object List (provided by The Lightbox, Woking, for reviewers of the exhibition there).
---
Created 26 June 2022