The Church at Wargrave by Mortimer Menpes, R.I.. Watercolor. Source: The Thames, 80. Text and formatting by George P. Landow. [You may use this image without prior permission for any scholarly or educational purpose as long as you (1) credit the University of Toronto and the Internet Archive and (2) link your document to this URL in a web document or cite it in a print one.]
Wargrave has learnt to choose the good and refuse the evil of the modern spirit; she is clean and self-respecting as some villages will never learn to be. Her small shops are good of their kind, but self-conscious she is not, or garish, or any other of the horrible things associated with modernity.
The place centres about cross roads, but straggles in many directions, and on the high ground surrounding it many a new house has been built lately, and stands amid delightful grounds. The church, which is near the open green, where grow fine trees, is of flint, with a red-brick pinnacled tower, half ivy-covered. In the church is buried Thomas Day, author of Sandford and Merton, who was killed by a fall from his horse in 1789. A Norman doorway, a carved oak pulpit black with age, and a huge family pew, tell of long survival, and give the church the same touch of self-respecting dignity that the village has. It can be seen from the water, peeping over greenery near a backwater, with its tower overtopped by trees.
The whole of Wargrave is seen to advantage from the water or from the meadows opposite. Many green lawns slope down to the brink, and the height of the bushy elms is a thing to note. A few Lombardy poplars break the fulness of the bosky foliage with their elongated ovals, and that most graceful of all trees, the wych elm, curves his beautiful lines in soft arches over the velvety lawns or smoothly-flowing water.
Witch elms that counterchange the floor
Of this flat lawn with dusk and bright;
And thou, with all thy breadth and height
Of foliage, towering sycamore. — Tennyson. [81-82]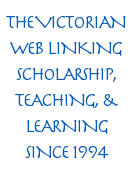 References
Menpes, Mortimer, R.I., and G[eraldine]. E[dith]. Mitton. The Thames. London: A. & C. Black, 1906. Internet Archive version of a copy in the University of Toronto Library. Web. 18 April 2012.
---
19 April 2012