The Footbridge. by Robert Tonge, 1822-1855. Oil on canvas; signed and dated 1851 13 x 20 inches. Collection: The Maas Gallery.
Commentary from the Maas Gallery catalogue
Tonge was a short-lived Liverpool artist just young enough to have been influenced by the Pre-Raphaelites that showed there in the fifties. He also admired and studied the work of John Linnell, as the vaulted, luminous sky in this painting attests. He was known to be 'a very quick worker in the open air, both in oil and water-colour, and finished his work on the spot with extreme delicacy.
The Maas Gallery, London has most generously given its permission to use in the Victorian Web information, images, and text from its catalogues. The copyright on text and images from their catalogues remains, of course, with the Maas Gallery. Readers should consult the gallery website to obtain information about recent exhibitions and to order their catalogues. [GPL]
Bibliography
Pre-Raphaelitism. Exhibition catalogue. London: Maas Gallery, 2013. No. 26.
---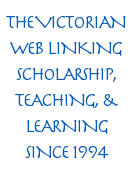 References
Hall, Mr. and Mrs. S. C. The Book of the Thames from its Rise to its Fall. London: Arthur Hall, Virtue, and Cp., 1959. Internet Archive version of a copy in the William and Mary Darlington Memorial Libray, the University of Pittsburgh. Web. 10 March 2012.
---
Last modified 29 April 2013