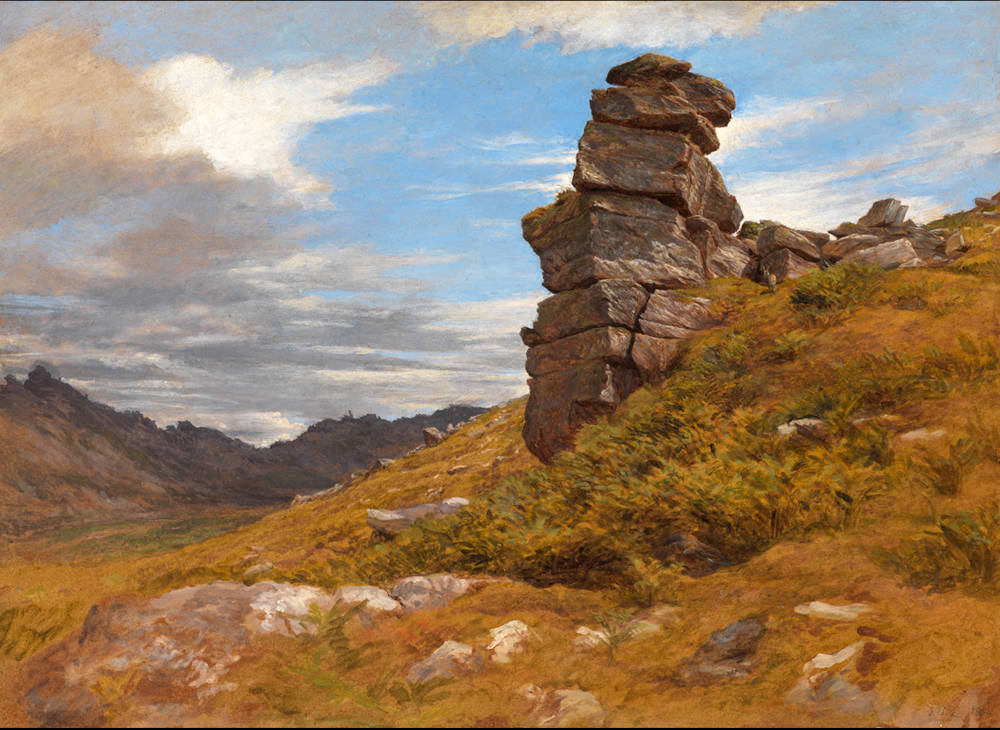 Mother Meldrum's Cave by James Thomas Linnell, 1820-1905. Oil on board; 16.25 x 22.5 inches. Courtesy of the Maas Gallery. Click on image to enlarge it.
According to the Maas Gallery, "James Linnell was the second son of the painter John Linnell, friend and patron to William Blake. Although the palette of James was brighter than his father's (for it was a gaudier age), his sketches show subtleties of colour and tone. The name of this rock stack is taken from RD Blackmore's romantic novel Lorna Doone. It stands in the Valley of the Rocks near Lynton in North Devon."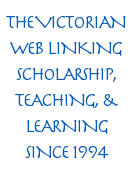 The Maas Gallery, London has most generously given its permission to use in the Victorian Web information, images, and text from its catalogues. The copyright on text and images from their catalogues remains, of course, with the Maas Gallery.
Readers should consult the gallery website to obtain information about recent exhibitions and to order their catalogues. [GPL]
---
Last modified 27 February 2018