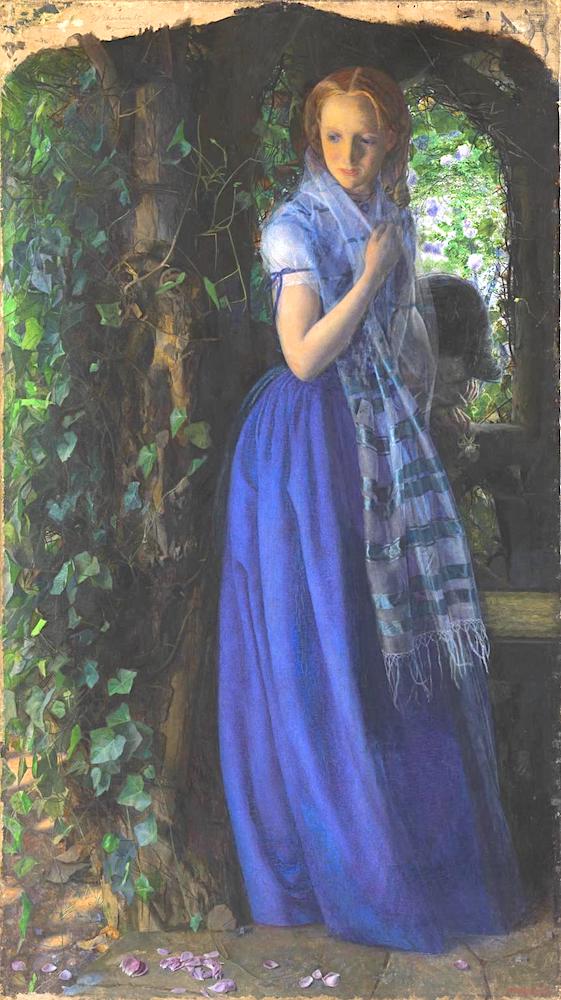 April Love
Arthur Hughes
1855-56
Oil on canvas
Arched top, 35 x 19 1/2 inches.
Tate Gallery, London, No 2476 (released under the Creative Commons Licence)
Love is hurt with jar and fret,
Love is made a vague regret,
Eyes with idle tears are set,
Idle habit links us yet;
What is Love? For we forget.
Ah no, no.
This study in blue, with only a little dappled sunlight on the clinging ivy, and the woman's eyes cast downwards on a scattering of fallen petals, poignantly suggests the heartbreak that can accompany young love. Christopher Wood writes, "the mood of Hughes's pictures is always sad, wistful and tender" (53). — Jacqueline Banerjee