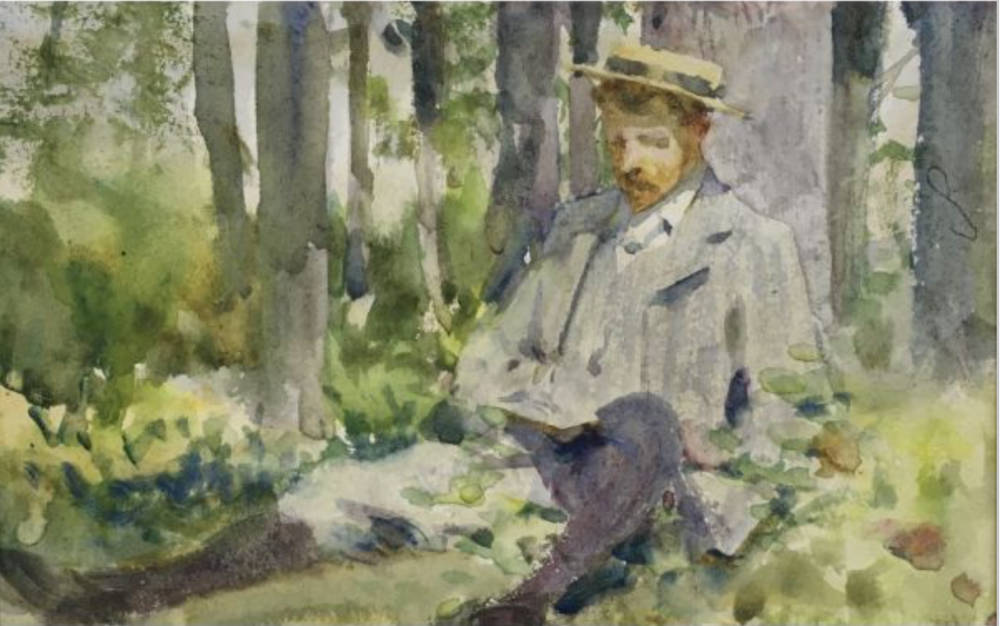 Thomas Cooper Gotch by Henry Scott Tuke, RA, RWS (1858-1929), a friend and one of the founders with Gotch of the New English Art Club in 1886.
Gotch was a central figure amongst the Newlyn Colony of artists, then after years in Paris and Florence became a romantic painter in the late Pre-Raphaelite manner. He was especially interested in themes of innocence in the young. — Rupert Maas
Works
Bibliography
Bade, Patrick. Femme Fatale: Images of Evil and Fascinating Women. N. Y.: Mayflower Books, 1979.
Baldry, A. L. "The Art of 1900." The Studio. 20 (1900): 36.
Hughes, David, and Adrian Mibus. Fin de Siècle: Symbolist, Vienna Secession, Salan and Academy 1900, Belle Epoque. Exhibition catalogue. London: Whitford and Hughes, 1980. no. 26.
Lomax, Pamela. The Golden Dream: A Biography of Thomas Cooper Gotch. Bristol: Sansom & Company, 2004.
---
Last modified 17 March 2020