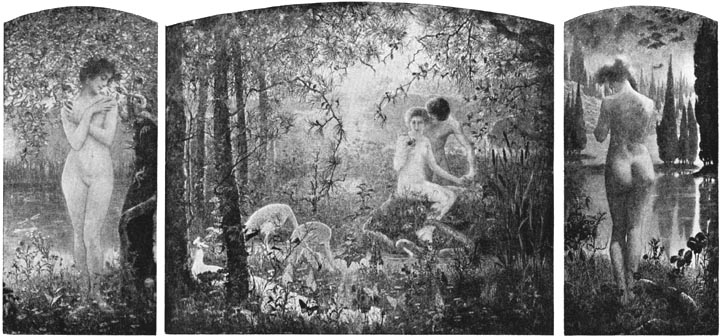 L'Eden by Lucien Lévy-Dhurmer (1865-1953). c. 1899. Scanned image and text by George P. Landow [This image may be used without prior permission for any scholarly or educational purpose.]
In this triptych's interpretation of the Fall typical of the Decadents, the woman and man disobey God and will be punished by exile from the earthly paradise, not from pride, wanting to be as Gods, or thirst for power and knowledge — but from . . . boredom. Milton as interpreted by Baudelaire. The left wing bears the title Emoi [Excitement], the middle Passion, and the right Regrets.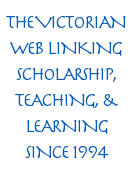 Larger images of each part of the triptych
Bibliography
The Studio. 17 (1899): 15.
---
Last modified 20 May 2007