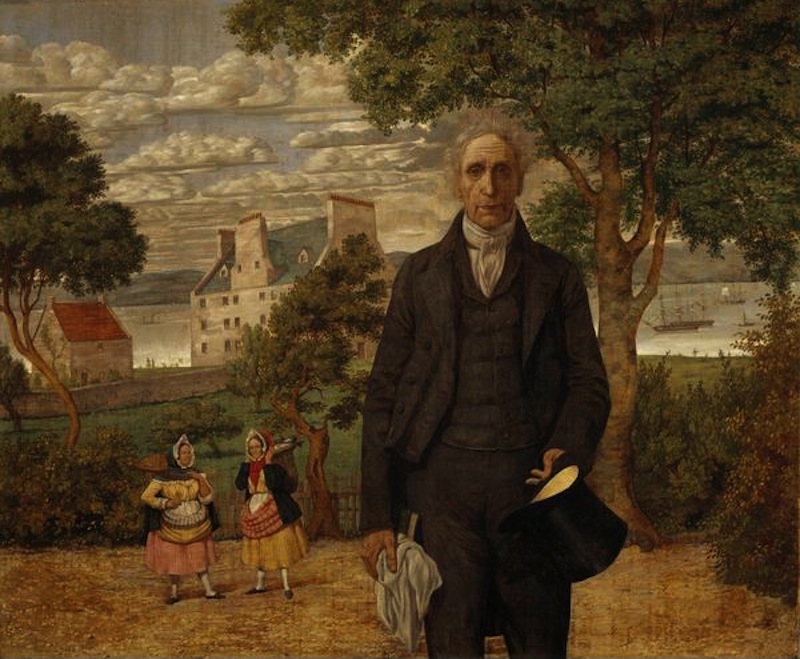 Sir Alexander Morison by Richard Dadd, 1817-1886. 1852. Oil on canvas, 51.10 x 61.30 cm. By kind permission of the National Galleries of Scotland, which purchased the portrait with assistance from the National Heritage Memorial Fund in 1984. Photographed for the Scottish National Portrait Gallery by Antonia Reeve. Commentary by Jacqueline Banerjee. [Click on the picture to enlarge it.]
Sir Alexander Morison (1779-1866), a pioneer in the treatment of psychiatric problems, was one of the specialists who treated Dadd during the earlier years of his confinement at Bethlem. However, at the time Dadd painted this portrait, Morison himself had been through a difficult period, both in his personal and professional life. He had been widowed, and forced to retire from his visiting post at the hospital by the appointment of a resident physician there (see Eiss 89). In fact, the painting was possibly commissioned as a farewell gesture, because Dadd explains on the back of the canvas that it was based on a drawing given to him by Morison's daughter Ann. Dadd himself had never been to Scotland. Similarly, the fishwives in the background are thought to have been based on early calotypes used for portrait photography by the pioneering Scottish photographers David Octavius Hill and Robert Adamson. The result is an unconventional composition which looks more than usually staged, but with a strong suggestion of repressed feeling. Patricia Allderidge describes it as "highly original." The comment on the Scottish National Portrait Gallery website is very apt: "Morison holds his hat and his handkerchief as if in a gesture of farewell but the stiff frontal pose, the staring eyes and sharp detailing lend an awkward quality to the work. Perhaps our knowledge of the circumstances behind its production also adds an eerie and uncomfortable edge to this haunting picture."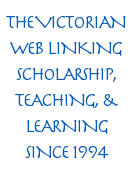 Bibliography
Allderidge, Patricia. "Dadd, Richard (1817-1886)." The Oxford Dictionary of National Biography. Online ed. Web. 16 August 2017.
Eiss, Harry. The Fairy Feller's Master-Stroke. Newcastle-upon-Tyne: Cambridge Scholars Publishing, 2012.
Richard Dadd: Sir Alexander Morison, Alienist." National Galleries Scotland. Web. 16 August 2017.
---
Last modified 27 June 2020