The Sisters' School by Mary Ann Criddle, née Alabaster (1805-1880). Wood engraving. 137 x 177mm. Inscribed, "From Crabbe's 'Tales of the Hall,'" "Specimens of Recent Exhibitions: No. XIV" and production detail: "Painted by Mrs. Criddle"; within image: "Henry Linton Sc." Donated by Robert F. Green in 1913. Image reproduced here by kind permission of the Museum, for research purposes.
The painting brings to life the experience of two orphaned sisters, Lucy and Jane, in one of Crabbe's "Tales of the Hall." When they lose their competences, through the schemes of a cunning banker, both are let down by their suitors. The Lucy is able to bear her fate much better than Jane, and this is reflected in their daily life at the school they open, to keep poverty at bay. The children respond to her patience, while they are reluctant to approach Lucy, who shrinks from "the free approaches of the tribe" of grubby village offpsring:
Each heavy student takes the odious book,
And on the lady casts a glance of fear,
Who draws the garment close as he comes near;
She then for Lucy's mild forbearance tries,
And from her pupils turns her brilliant eyes,
Making new efforts, and with some success,
To pay attention while the students guess;
Who to the gentler mistress fain would glide,
And dread their station at the lady's side. ["The Sisters," qtd. by Fitzgerald, p.78]
Here, then, Lucy sits behind the table, looking fixedly down at the book while one pupil reads, and another waits her turn. The rest of the children, in various pleasantly natural poses, and not at all constrained, are close to the gentler teacher, Jane. She, however, seems lost in thoughts of what might have been. The schoolroom is vividly realised, and there are just hints of entrapment: the bird in the cage, a child looking wistfully out of the window, a girl dutifully plying her needle.... — Jacqueline Banerjee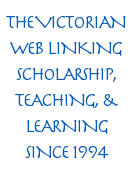 Bibliography
Fitzgerald, Edward. Readings in Crabbe: Tales of the Hall. London: Bernard Quaritch, 1883 Internet Archive. Contributed by the University of Californa Libraries. Web. 22 June 2022.
"The Sisters' School." British Museum. Web. 22 June 2022.
---
Created 22 June 2022