Biography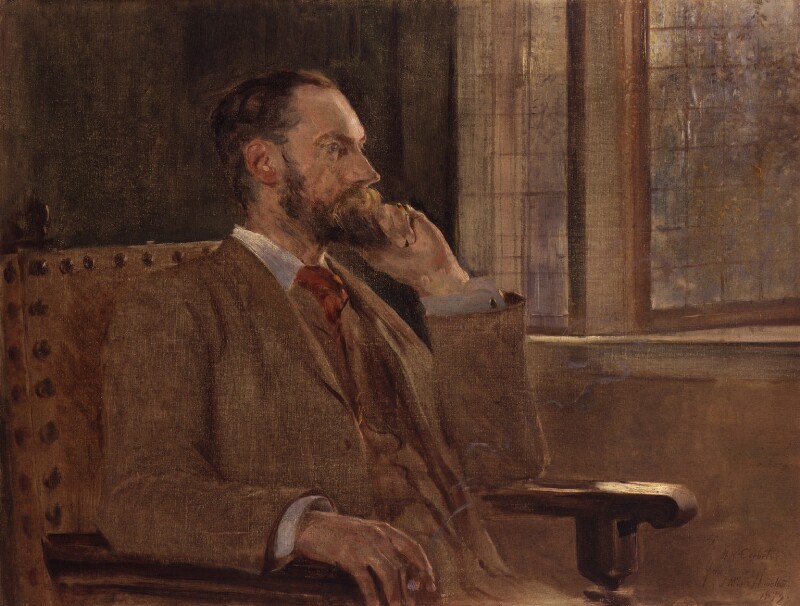 Matthew Ridley Corbet was born in South Willingham, Lincolnshire, in 1850, and was one of the first students to enter the Slade School of Art when it opened. Later, he attended the Royal Academy Schools and studied under Frederic Leighton. He was first influenced by G. F. Watts, especially by his portraits. But in 1880 he went to Italy, and spent three years there studying with the influential Italian painter, Giovanni Costa, often staying with him near Pisa. Costa encouraged Corbet to adopt the "Etruscan" style, described in the Tate Gallery's label for Val d'Arno: Evening as composing landscapes with "long horizontal format, simplified form and use of colour and tone to evoke the fall of light." According to Scott Wilcox and Christopher Newall, the point of simplifying "the forms of the landscape" was "to convey a sense of solidity and structure" (185). Among the other painters who made up this "Etruscan School" were his wife Edith Corbet, and William Blake Richmond. He exhibited his work regularly, "at the Grosvenor Gallery from 1871, at the Royal Academy from 1875 until 1892 and at the Paris Salon from 1892 to 1897" ("Matthew Ridley Corbet"). — Jacqueline Banerjee
Biographical Material
Works
Bibliography
"Matthew Ridley Corbet." National Portrait Gallery. Web. 28 August 2022.
Stoddart, Simon K. F. Historical Dictionary of the Etruscans. Plymouth: Scarecrow Press, 2009.
Tate. Gallery Label for Val d'Arno: Evening. November 2016. Web. 28 August 2022.
Wilcox, Scott, and Christopher Newall. Victorian Landscape Watercolours. New York: Hudson Hills Press (for the Yale Centre of British Art), 1992.
Wood, Christopher. Olympian Dreamers: Victorian Classical Painters, 1860-1914. London: Constable, 1983.
---
Created 28 August 2022