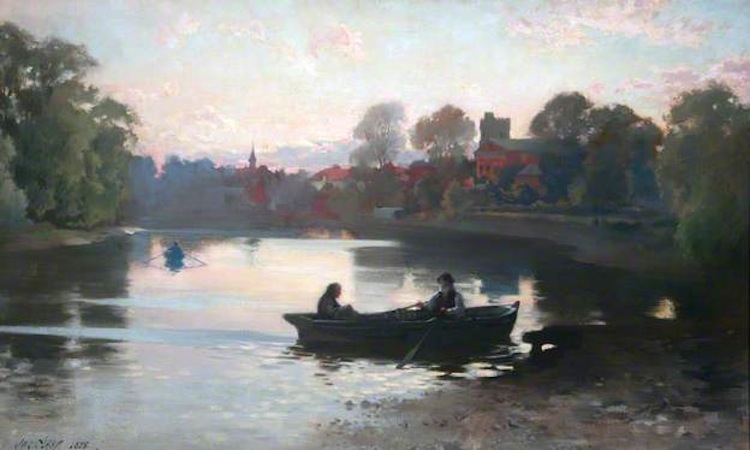 Twickenham Ferry, by James Clark (1858-1943), was painted in 1888. It is an oil painting on canvas, measuring 55 x 91 cm, and is reproduced here by courtesy of Hartlepool Museums and Heritage Service.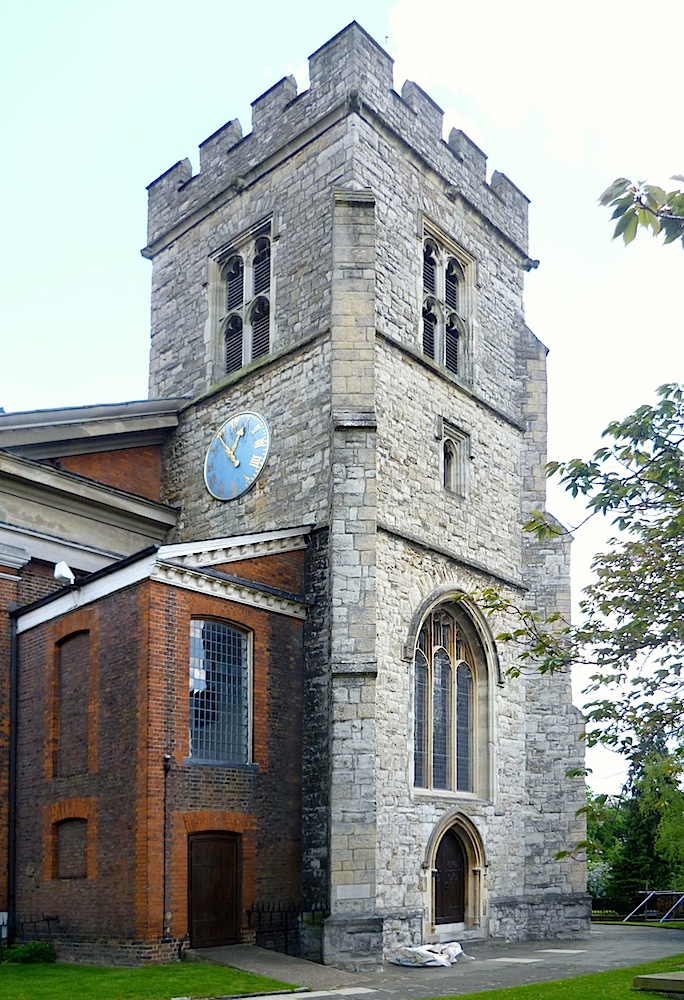 Clark was admired for evoking light effects and movement, and here is an atmospheric painting that illustrates both skills. The sky and water are now delicately touched with pink from the sunset, shadows are falling around red roofs and brickwork, and the ferryman's passenger seems hunched against the chill. But it seems to have been a lovely day.
This was a famous ferry crossing near Eel Pie Island, not the later ferry that only dated from the early twentieth century. But some things never change. In the distance on the right, that is, on the north bank of the Thames, can be seen the fifteenth-century tower of the parish church of St Mary's, where Alexander Pope was buried. — Jacqueline Banerjee.
Sources
"Obituary." The Times 16 January 1943: 4. Times Digital Archive. Online ed. Web. 15 July 2015.
Stevenson, Bruce. Middlesex. London: Batsford, 1972.
---
Created 15 July 2015