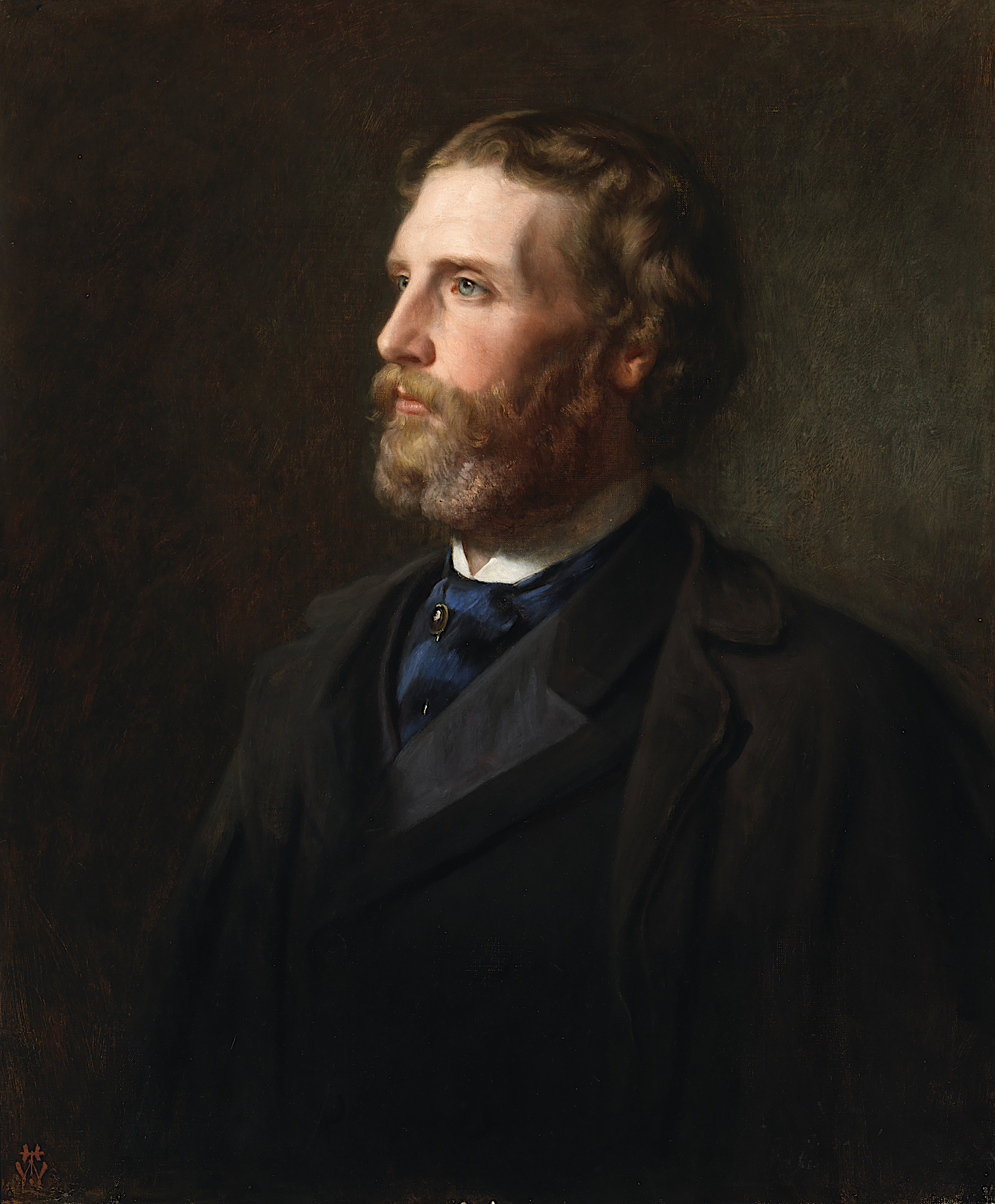 Portrait of Frederic William Burton by Henry Tanworth Wells. 1863. Oil on canvas. 29 ⅛ x 24 inches (74 x 61 cm). Collection of National Gallery of Ireland, accession no. NG.517 Photograph © National Gallery of Ireland.)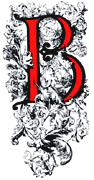 urton was born at on April 8th, 1816 in Co. Wicklow, Ireland, the third son of Samuel Frederick Burton, who was an accomplished amateur painter, and his wife Hannah Mallet. Frederic spent much of his early life at Clifden House, Corofin, Co. Clare, the home of his paternal grandfather Major Edward William Burton, High Sheriff of Clare. In the 1820s the family moved to Dublin. Frederic's father encouraged his artistic ambitions but a childhood accident at age two in which he injured his right arm and hand meant that he was forced to paint with his left. In the 1830s Burton trained at the Dublin Society's School of Landscape and Ornament under Henry Brocas Sr. and Henry Brocas Jr. Frederic was taught figure drawing by Robert Lucius West and also took classes from the portrait miniaturist Samuel Lover.
Burton found his initial success as a miniaturist and developed into a watercolourist of distinction. He became friends with the antiquarian and artist George Petrie, who became a mentor, and through him Frederic met the leading Irish intellectuals of his day. Burton first exhibited at the Royal Hibernian Academy in 1832 at age sixteen. He exhibited his first portrait there in 1834. In 1837, when he was only age twenty-one, he was elected as an Associate and he became a full member of the R.H.A. in 1839. In 1840 Burton was on the Council of the Royal Hibernian Academy and became a founder member of the Irish Archeological Society. He painted portraits of most of the famous Irish celebrities of the time. Between 1839 and 1841 he visited the west of Ireland with Petrie documenting antiquarian sites. He exhibited at the Royal Academy in London for the first time in 1842. Although Burton continued to paint and exhibit in Dublin, he made his first trip to the Continent in 1842. During that time he made an extensive tour of Germany and returned there again in 1844 to copy and restore some works in the Bavarian Royal Collection for King Maximilian II. In 1843 he worked as an illustrator for publications. In 1845 he became a trustee of the Royal Hibernian Academy. In 1846 he was elected to the Royal Irish Academy Committee of Antiquities. After 1847 he was primarily based in London but did return to Germany for an extended stay between 1851-1856, largely based in Munich, although he did spend a year in Nuremberg in 1855. He became a member of the Munich Artists Association in 1852. His time in Germany allowed him to become more familiar with the work of the Old Masters as well as contemporary German art, including the work of the Nazarenes.
Burton then returned to London where he exhibited at the Old Water Colour Society [Society of Painters in Water Colours] and the Royal Academy. He was elected an Associate of the Society of Painters in Water Colours in 1853 and a full member in 1855. In 1857 he exhibited at the Manchester Art Treasures Exhibition. By1859 he was living at 1 Lindsay Row, Chelsea, but in 1861 he purchased a house at 43 Argyll Road, Kensington where he lived until his death. In 1862 he exhibited at the London International Exhibition at South Kensington. He was elected a Fellow of the London Society of Antiquaries in 1863. In 1864 he travelled to Italy with his friend George Eliot [Mary Anne Evans] and her partner George Henry Lewes. In 1868 when he was in his early fifties he became engaged to the much younger Mary Palliser of Comeragh House, Waterford, but she died in 1879 from complications of pulmonary tuberculosis before they could marry. Even though Burton never married, he did adopt the orphan family of his brother, the Rev. Robert Nathaniel Burton, who had died young at age thirty-nine in 1850. Burton funded their education. He lived simply for a person of his social standing with his only servant being his housekeeper. He was a member of the Athenaeum Club. In 1873 he published articles in The Fortnightly Review, The Saturday Review, and The Pall Mall Gazette.
In 1874 Burton was appointed as Director of the National Gallery in London. Subsequent to his appointment he painted little, and then none at all, but he continued to exhibit pictures occasionally. In 1876 he made periodic trips to Italy via Paris. Burton was knighted in 1884. In 1886 he became a Fellow of the Royal Watercolour Society. In 1887 he contributed to the Royal Jubilee Exhibition in Manchester. Burton received the honorary degree of LL.D. from Trinity College, Dublin in 1889. He retired from the National Gallery in 1894 and then lived quietly at his home in Kensington until his death on March 16, 1900. He was buried in Mount Jerome Cemetery in Dublin. A memorial exhibition of his works was held at the National Gallery of Ireland in December 1900.
Bibliography
Crowley, Claire Ed. Frederic William Burton For the Love of Art. Dublin: National Gallery of Ireland, 2017.
Bourke, Marie. "Frederic William Burton: An overview of his life." In Frederic William Burton For the Love of Art. Dublin: National Gallery of Ireland, 2017, 14-27.
Greer, Elena. "Frederic William Burton as director of the National Gallery, London." In Frederic William Burton For the Love of Art. Dublin: National Gallery of Ireland, 2017, 66-75. Greer, Elena J. "Frederic William Burton and the controversy of art-historical expertise at the National Gallery, London, in the late nineteenth century." Journal of Art Histiography No. 18 (June 2018): 1-20.
Grigson, Geoffrey. William Allingham's Diary. Fontwell, Sussex: Centaur Press Ltd., 1967.
Hodge, Anne. "The gilded beam on the humming-bird's throat': Burton's portraiture." In Frederic William Burton For the Love of Art. Dublin: National Gallery of Ireland, 2017, 36-47.
McLean, Janet. "Picturing Poetry – Burton and the Rossetti circle." In Frederic William Burton For the Love of Art. Dublin: National Gallery of Ireland, 2017, 56-65.
Rossetti, Dante Gabriel. The Correspondence of Dante Gabriel Rossetti. The Last Decade 1873-1882. Ed. William E. Fredeman. Volume 6. Cambridge: D. S. Brewer, 2006.
Surtees, Virginia Ed. The Diaries of George Price Boyce. Norwich, Norfolk: Real World, 1980.
Surtees, Virginia Ed. The Diary of Ford Madox Brown. New Haven and London: Yale University Press, 1981.
---
Last modified 11 April 2022