Old Chapel, West End. Designed by Henry Hakewell. Completed 1821. "From Radclyffe's 'Memorials of Rugby.' From Bradby, p. 117.
"The old chapel . . . was not a thing of beauty; it was built, like the rest of Hakewell's buildings, of white brick, with stone dressings, in the style which has been nicknamed 'The Georgian Gothic,' and with its heavy tracery and stout butresses pretending to support a very solid wall, it was but a very clumsy imitation of fiftennth-century work. Inside it was still worse, for there was a flat plaster ceiling intersected by thin beams in a geometrical pattern, a ceiling much detested by Dr. Arnold: its length was 90 feet, its breadth (and height to the ceiling) 30 feet." — Bradby, pp. 117-18.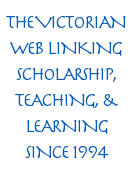 Related Material
Bibliography
Bradby, H. C. Rugby. The Great Public Schools Series. London: George Bell and Sons, 1900.
---
Last modified December 8 July 2006