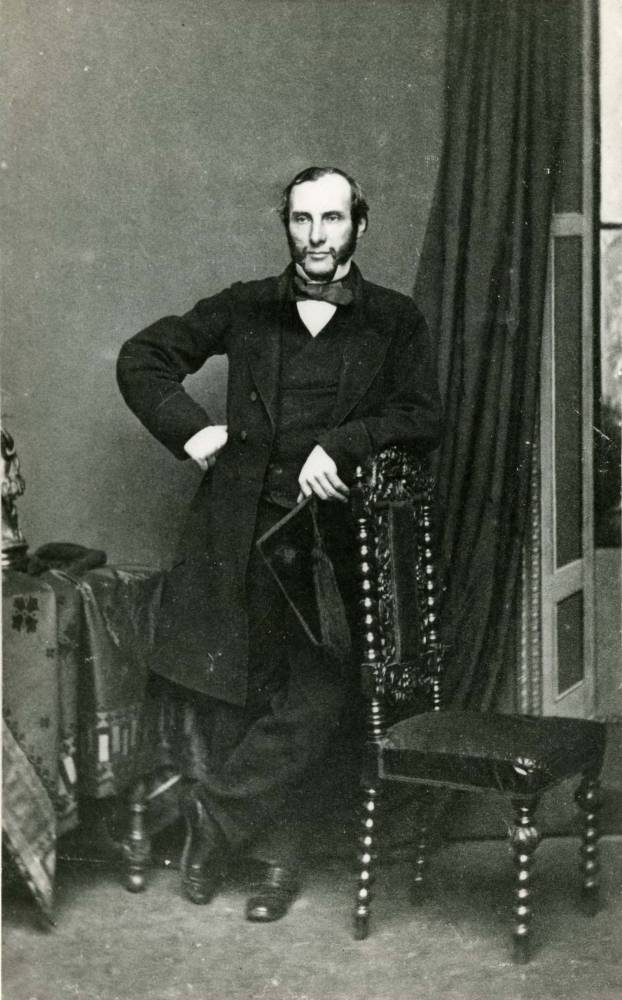 Edwin George Monk was born at Frome, Somerset. After studying in London with Hullah, Henry Phillips and Macfarren, he became Precentor at St Columba's College, Stackallan, in 1844. In 1847 he settled in Oxford, where he helped to found the University Motet and Madrigal Society and became its first conductor. He graduated BMus in 1848 and proceeded DMus in 1856.
In 1848 he rejoined Robert Singleton as the first Fellow of St Peter's College, Radley. He was Precentor at Radley until 1858, in which time he oversaw the installation of Singleton's organ, and the creation of the Radley choral tradition. One of his primary duties as Precentor was the training of the servitors who served as choristers. This led to his being the highest paid member of the teaching staff. During this period he was awarded the degree of Doctor of Music by Oxford University.
In 1858, Monk left Radley for York Minster. As Precentor at York, he oversaw the rebuilding of both organs, and was heavily influential in the development of music at the Minster. One of the original members of the Musical Association (1874), he was also an amateur astronomer (elected FRAS, 1871) and a Bible scholar, and compiled the librettos for Macfarren's oratorios St John the Baptist, The Resurrection and Joseph. Monk's most enduring influence, as editor and composer, was in Anglican psalmody. Several of his chants are still in regular use. His other compositions include several concert works for chorus, a Unison Service in A, some 40 hymn tunes and five anthems. In 1868 he collaborated with Singleton on the production of the Anglican hymn book.
Monk lived at 'East Cottage', Radley (a house in Radley village near to the Bowyers Arms) for the final sixteen years of his life, having moved there after his wife's death in 1883. His wife was buried in Radley churchyard. Monk was eventually interred alongside her. Edwin Monk is not commemorated at Radley College, but the organ in St James's Church, Radley, was installed in his memory.
MOnk's works
The Order of Chanting the Daily Prayer and the Litany as used in the College of St. Columba (1845).
Novello's Partsong Book. London, 1850.
The Anglican Chant Book (London, 1850.
The Anglican Choral Service Book. London, 1858.
Chants for the Daily Psalms, as used in York Minster. London, 1859.
With F.A.G. Ouseley: The Psalter and Canticles Pointed for Chanting. London, 1862.
With R. Corbet Singleton: The Anglican Hymn Book. London, 1868.
Unison Chants for the Psalter. London, 1892.
Sources
This biography has been adapted from the obituary in The Radleian Magazine, April 7 1900 and from the article in Oxford Music online (formerly New Grove Dictionary of Music and Musicians) by Stephen Banfield.
Bibliography
---
Last modified 1 February 2013