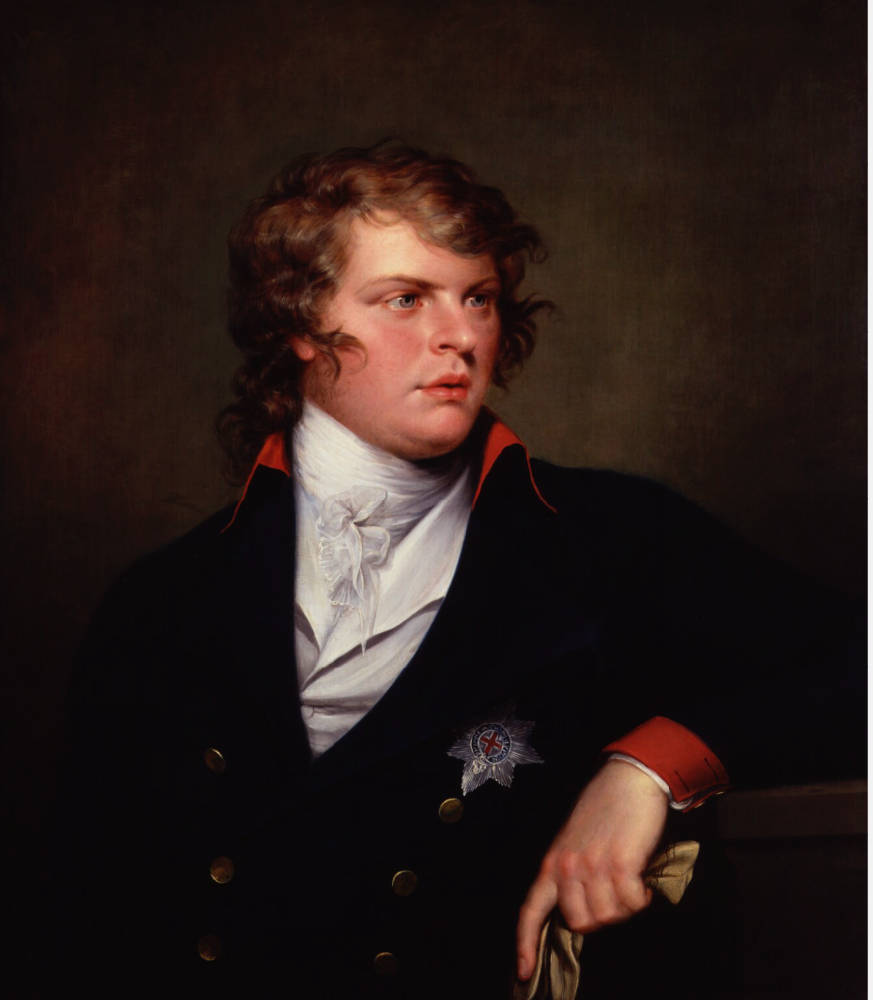 Prince Augustus Frederick, Duke of Sussex, the sixth son and ninth child of George III and Queen Charlotte, was a remarkably free spirit. From 1786, when he entered the University of Göttingen, Germany, until 1804, he mostly resided abroad. When living in Rome, he met and secretly married, in 1793, the Catholic Lady Augusta Murray. This contravened the provisions of the Royal Marriages Act of 1772, and the marriage was declared void by the Kin in August 1794. They had two children. In 1801, Prince Augustus was created Duke of Sussex, Earl of Inverness and Baron Arklow.
He became estranged from his father and the court because of his liberal political views. He supported the abolition of the slave trade, Catholic emancipation, the removal of civil restrictions on Jews and dissenters, the abolition of the Corn Laws, and parliamentary reform. He was elected President of the Society of Arts in 1816, and from 1830 until 1838 was President of the Royal Society. Duke Augustus built up a large library of over 50,000 volumes, including about 1,000 editions of the Bible, and many ancient manuscripts. In 1831, he married Lady Cecilia (1793–1873), daughter of the second Earl of Arran. When he died, the The Times commented that 'No death in the royal family short of the actual demise of a monarch could have occasioned a stronger feeling of deprivation'. In his will, he asked that his remains should not be interred with the royal family at Windsor, and he was buried in the public cemetery at Kensal Green.

Bibliography
"Augustus Frederick, Duke of Sussex (1773-1843)." Royal Collections Trust. Web. 6 July 2020.
---
Last 8 July 2020