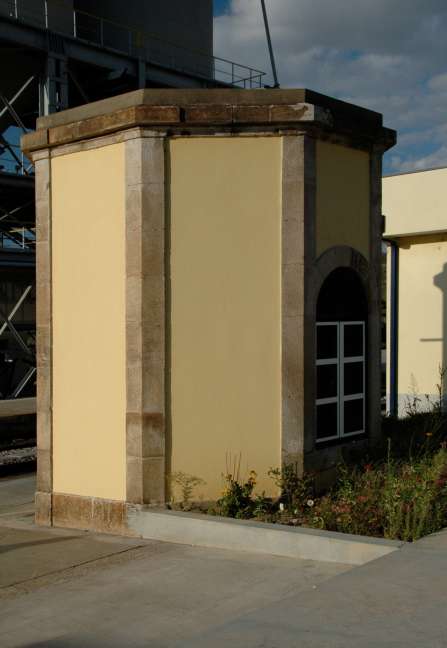 Octagonal mini-museum
Pocinho
Portugal
This little building has a glass front wall that permits viewers to see a handcar and track maintenance tools from the old days of steam.
Other views of the station
Photograph and text by George P. Landow.
[You may use this image for any noncommercial purpose as long as you credit the photographer and this URL].