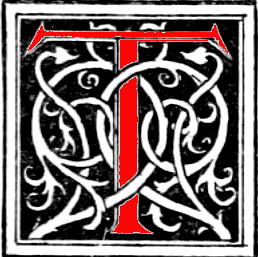 ennyson's relations to the visual arts, like those of Dickens, are many and complex. Both he and the great novelist, for example, drew upon the imagery of contemporary and earlier work in the visual arts, particularly upon book illustration. Like Dickens, he created works that proved a major source for mid- and late-Victorian painting. Furthermore, the illustrations of his writings, like those of Dickens, represent major achievements during the golden age of book illustration.
The illustrated edition of Tennyson's poems, which the publisher Edward Moxon brought forth in 1857, is generally considered one of the most outstanding — indeed, perhaps the greatest — illustrated work of its time. Moxon commissioned established artists like Clarkson Stanfield, Daniel Maclise, and William Mulready as well as the core of the Pre-Raphaelite Brotherhood, John Everett Millais, William Holman Hunt, and Dante Gabriel Rossetti.
"The Lady of Shalott," "Mariana," and Tennyson's Arthurian poems inspired many paintings and illustrations, in part because they provided occasion to depict beautiful women. In contrast to both earlier and later poems, In Memoriam received comparatively little attention from illustrators — something suprising despite its enormous popularity. Can you offer an explanation why it may not have inspired illustrators in the way that did, say, "The Lady of Shalott" or Maud, which also had a contemporary setting?
Yet another area of In Memoriam's relation to the arts lies in its connections to contemporary architecture. Victorian architecture employs a wide range of historical and historicizing styles ranging from Romanesque and Gothic on the one hand to Greek, Roman, and Reniassance classicism on the other. Like In Memoriam, whose many voices continually allude to epic, elegy, and a number of other genres and associated styles, Victorian architecture treats styles associated with specific times, places, and functions as a mine of associations. In other words, both Tennyson's experimental epic-elegy and many Victorian buildings treat styles and imagery as signifying elements in a cultural code that they use to say new things about the relation of people and their world.
---
Last modified 30 November 2004