Note
In the brief "appreciation" which follows, Katherine Macquoid first offers an episode from Edwards's very successful and quite Dickensian novel, Barbara's History, although it is a novel about which she herself obviously has mixed feelings: she says it is "interesting and exciting" but "in parts stagey"; and has "power and passion as well as humour" but becomes "rather fatiguing." At any rate, Macquoid's remarks do help us to understand both the strengths and weaknesses of Edwards's fiction. Looking mainly at the novels, Macquoid does pay tribute to Edwards as an Egyptologist, but fails to mention her role, with Sir William Matthew Flinders Petrie, in establishing University College London's Petrie Museum of Egyptian Archaeology, which was absolutely key to the study of Egyptology in London (in which many other women participated). — Jacqueline Banerjee.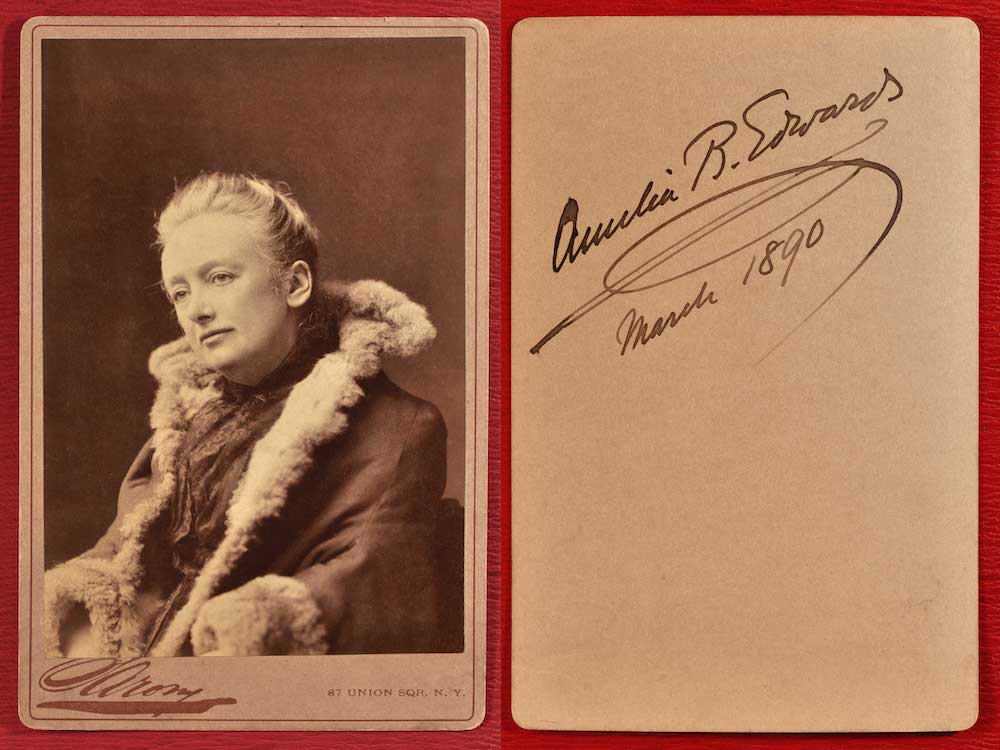 Courtesy of the Peggy Joy Egyptology Library, Michigan.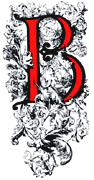 orn in 1831, [Amelia Edwards] began to write at a time when sensational stories were in fashion, and produced a number of exciting stories — "The Four-fifteen Express," "The Tragedy in the Bardello Palace," "The Patagonian Brothers" — all extremely popular; though, when we read them now, they seem wanting in the insight into human nature so remarkably shown in some of her novels.
She was a distinguished Egyptologist, and the foundation in 1883 of the Egypt Exploration Fund was largely due to her efforts; she became one of the secretaries to this enterprise, and wrote a good deal on Egyptian subjects for European and American periodicals. She wrote and illustrated some interesting travel books, especially her delightful A Thousand Miles up the Nile, and an account of her travels in 1872 among the — at that time — rarely visited Dolomites. The latter is called Untrodden Peaks and Unfrequented Valleys: it is interesting, but not so bright as the Nile book.
When one considers that a large part of her output involved constant and laborious research — that for the purposes of many of the books she had to take long and fatiguing journeys — the amount of good work she accomplished is very remarkable; the more so, because she was not only a writer, but an active promoter of some of the public movements of her time. She was a member of the Biblical Archæological Society — a member, too, of the Society for the Promotion of Hellenic Literature. Then she entered into the woman's question, not so popular in those days as it is in these, and was vice-president of a Society for promoting Women's Suffrage.
It is difficult to understand how in so busy and varied a life she could have found sufficient leisure for writing fiction; but she had a very large mental grasp, and probably as large a power of concentration. Remembering that she was an omnivorous reader, a careful student, possessed too of an excellent memory, we need not wonder at the fulness and richness of her books.
Bibliography
"Amelia Edwards: The Godmother of Archeology." Trowelblazers (Women in archaeology, geology, and palaeontology). Web. 2 June 2021.
Macquoid, Katherine. Women Novelists of Queen Victoria's Reign: A Book of Appreciations. By Magaret Oliphant et al. London: Hurst & Blackett, 1897. Available on Project Gutenberg, 249ff. Web. 2 June 2021.
---
Created 1 June 2021