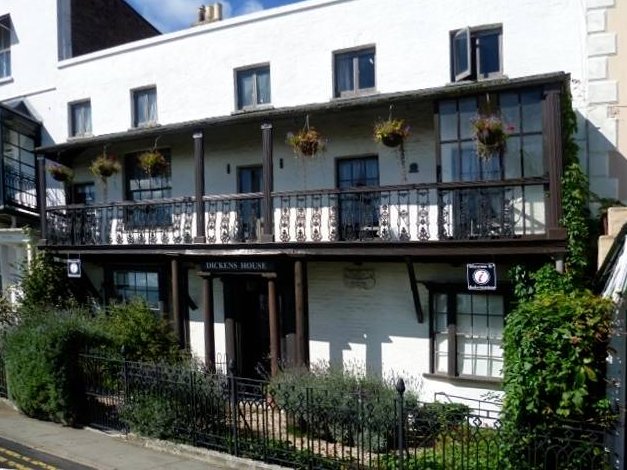 Dickens House, Broadstairs, Kent. Photograph and text by Jacqueline Banerjee. [You may use these images without prior permission for any scholarly or educational purpose as long as you (1) credit the photographer and (2) link your document to this URL in a web document or cite it in a print one.]
Now a museum, this house once belonged to a Miss Mary Pearson Strong, whom Dickens often visited whilst on holiday in Broadstairs, and who would chase the seaside donkey-boys from the piece of garden in front of her cottage (the garden is still there, and still belongs to the house, although it is across a busy road). This was one of his inspirations for Betsey Trotwood in David Copperfield, part of which he wrote in the resort. "According to the reminiscences of Dickens's son Charley, Miss Strong was a kindly and charming old lady who fed him tea and cakes. He also remembered that she was firmly convinced of her right to stop the passage of donkeys in front of the cottage" ("Dickens House Museum, Broadstairs").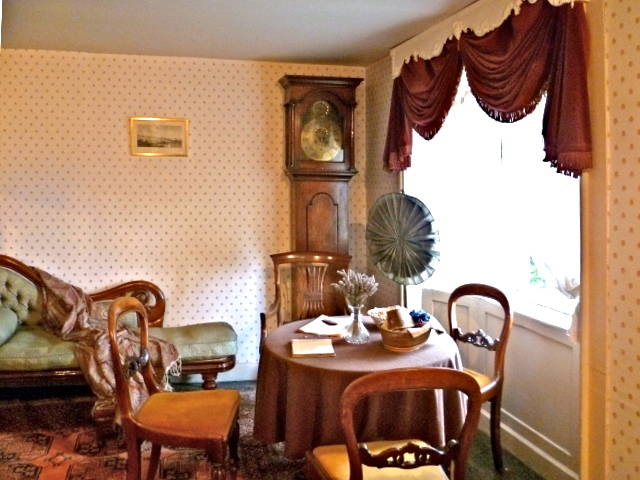 "Betsey Trotwood's Parlour" (see immediately above) has been recreated inside, from the description given in Chapter 13 of the novel:
The room was as neat as Janet or my aunt. As I laid down my pen, a moment since, to think of it, the air from the sea came blowing in again, mixed with the perfume of the flowers; and I saw the old-fashioned furniture brightly rubbed and polished, my aunt's inviolable chair and table by the round green fan in the bow-window, the drugget-covered carpet, the cat, the kettle-holder, the two canaries, the old china, the punchbowl full of dried rose-leaves, the tall press guarding all sorts of bottles and pots, and, wonderfully out of keeping with the rest, my dusty self upon the sofa, taking note of everything.
Some items are missing here, but note "the round green fan," the more substantial chair behind the table, and the sofa, looking as if someone has just arisen from it.
Related Material
References
Dickens, Charles. The Personal History and Experience of David Copperfield the Younger. Rpt. of 1st ed. London: Macmillan, 1962.
_____. "Our English Watering-Place" (Reprinted Pieces, in Project Gutenberg). Web. Viewed 21 September 2010.
"Dickens House Museum, Broadstairs" (information sheet available at the museum).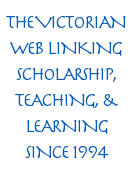 ---

Last modified 21 September 2010